Published: November 17, 2015
Written By: Molly Kavanaugh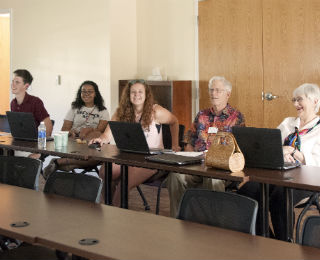 It could be learning a challenging yoga pose or a foreign language, mastering a digital camera or gaining a greater appreciation of Renaissance art.
The desire to learn and the joy that comes with gaining new skills and knowledge follow us into older adulthood. So do the health and social benefits, which for older adults equates with an active, fulfilling and independent life.
Learning opportunities geared to older adults are plentiful, affordable – even free in some cases – and easy to access.
Attend a Class
Many public colleges and universities allow older men and women to enroll in academic classes tuition-free.
In Ohio, the public four-year universities and two-year technical colleges allow residents age 60 and older to attend classes at no cost. Participation is limited to classes with space available and must be approved by the instructor. In most cases, no college credit is earned and some costs (such as books, equipment and lab fees) may apply.
The Ohio Department of Aging maintains a list of all programs at Ohio public institutions. Some private schools also offer free programs. For instance, Kendal residents can sit in on a course at Oberlin College at no cost, with permission of the professor or instructor.
Many colleges also offer continuing education programs geared for older adults.
The Center for LifeLong Learning, affiliated with Lorain County Community College, holds classes at various locations, including Kendal. Topics range from computer and culinary skills to religious and historical issues. Typically there is a nominal fee.
Road Scholar maintains a complete list of lifelong learning centers in the U.S.
What about an Online Course?
Online courses are ideal for people with transportation issues or in need of a more flexible schedule. And there are lots of choices, from colleges and universities offering distance education to companies such as Coursera, an education platform that partners with top universities and organizations worldwide and offers nearly 1,500 courses online for anyone to take.
Some online sites are topic specific, such as duolingo, which provides free foreign language courses.
And for those who want just a quick bite – 18 minutes or less – check out the 2,000-plus TED talks. The nonprofit began in 1984 as a conference where Technology, Entertainment, and Design converged, and today covers almost all topics — from science to business to global issues — in more than 100 languages.
Travel to Learn
The nonprofit Road Scholar offers 5,500 educational tours in all 50 states and 150 countries. The 40-year-old organization prides itself on being welcoming to solo participants. It offers budget-friendly, last minute, easy-paced and afloat adventures.
Before you head out on your educational trek, check out these tips and recommendations from the American Geriatrics Society's Foundation for Health in Aging.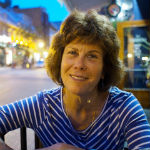 Written By: Molly Kavanaugh