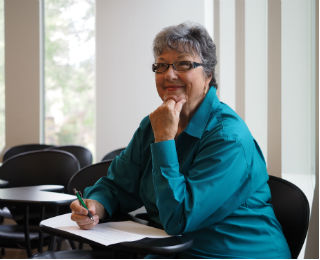 Learning is an important part of our lives from childhood through adulthood. Research at the University of California, Irvine tells us the brain continues to grow and thrive through continual learning.
Thankfully, many people share an everlasting thirst for knowledge. By continuing to learn, you experience new and exciting ways to keep the brain and mind healthy. Not only can lifelong learning continue to increase your brain health, but it also nurtures a positive life style. Maybe you can pick a dance class or a philosophy class and learn something you have always been curious about.
How to Go About It
Here are just a few ways to enhance lifelong learning for brain health.
Stimulate Your Brain Comfortably on Your Couch
Who would have thought that surfing the internet can actually be a way to strengthen your mind? Research suggests that perusing the web actually activates a section of the brain that enhances our decision making abilities. Lumosity.com is a website offering brain training games that challenge memory and attention.
Take Classes
Many community, state and local colleges offer lifelong learning classes or classes that can be audited for older adults and often free of charge. Many college towns offer residents more than classes including concerts, lectures, recitals and plays. The energy and ambience of a college town add to the experience and you can enjoy the thriving energy of learning. College town retirement can be an enriching experience.
Visit Somewhere New
If you like to travel, you can make it a learning experience as well. Road Scholar (www.roadscholar.org) offers educational travel and learning vacations. They have programs in the United States and Europe. Another option is to volunteer on a mission trip, which can expose you to different cultures while doing good. Places of interest near and far can provide stimulating experiences. Getting an education while on a vacation can be one of the best rewards.
Connect Locally
Visiting your local library is a great way for you to meet authors, artists or other local talents who can share their experiences. You can also attend lectures, discussion groups or join book clubs. These are good choices to not only expand your horizons, but also engage socially.