Published: February 8, 2020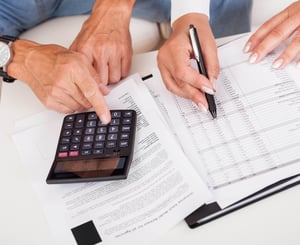 We all use calculators for simple tasks, such as balancing a checkbook or figuring out a restaurant tip. But wouldn't it be great to have a tool to help answer a major money question, such as "Can I afford to move to a life plan community like Kendal at Oberlin?"
Good news – now you can.
A year ago Kendal at Oberlin partnered with MyLifeSite to offer a financial calculator called MoneyGauge on its website. The tool is user-friendly and quick. Close to 2,500 people interested in Kendal have used the tool and the response has been overwhelmingly positive.
"The most popular comment I get from folks is that it helped them feel financially comfortable reaching out to us and pursuing Kendal at Oberlin," says Elisabeth Christman, assistant director of sales.
How Does MoneyGauge Work?
People interested in learning if a life care agreement with Kendal at Oberlin is affordable fill out a simple and quick seven question online evaluation to see if the community is a good financial fit for their personal resources.
The financial questions are very general and do not require gathering detailed financial records. For instance, what is your approximate social security monthly benefit and your retirement savings within a range of $50,000?
The results are delivered in just a couple of minutes. Potential residents receive a preliminary look at what kind of housing, if any, they can afford. The tool is a guide, not a guarantee of financial approval. And it is important to note that the MoneyGauge assesses affordability for Kendal at Oberlin's most popular comprehensive agreement for independent living in cottages and apartments.
Kendal on the Cutting Edge
Kendal was one of 11 life plan communities in the United States to participate in a pilot study of the calculator. Today MoneyGauge is offered by about 30 communities, and about a fourth of those are Kendal communities.
Brad Breeding, President and Founder of myLifeSite™, said the company developed the tool to help guide consumers early on in their journey of selecting a life plan community.
"More and more prospective residents want to know on the front end if they are in the range for affordability, and they like having a tool that equips them to learn more about this on their own time before coming to speak with a member of the staff. It's such a natural fit with the conversation about pricing and floor-plan options."
Plus life plan communities, also known as continuing care retirement communities (CCRC), find that the calculator is also helpful for existing prospects as another way to validate their financial decision.
"It can be reassuring in that regard and so it's nice for a member of the sales team to just point their prospects to MoneyGauge on their website when questions about this come up," he says.
Kendal offers many other helpful tools and resources on its website, financial and otherwise: Tax Relief for Older Adults; Do's and Don'ts of Downsizing; Emotional Wellness; Planning Your Trip to Oberlin; Cost Comparison Worksheet.
Ready to try an affordability assessment? Give our financial calculator a try now.
Living Options at Kendal at Oberlin
If you are looking for an active and vibrant retirement community that offers many educational, recreational and social activities, Kendal at Oberlin may be the place for you. We offer independent living in spacious cottages and apartments. As a CCRC, we also offer assisted living, skilled nursing, short-term rehabilitation and memory care all on the same campus.
If you would like to learn more about Kendal at Oberlin, our lifestyle and our living options, request a brochure or come see us in person by scheduling a tour.
Visit Kendal at Oberlin
---
Looking for a vibrant retirement living community that fits your lifestyle, with the services you need for your future living?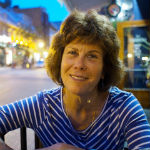 In the past, Molly Kavanaugh frequently wrote about Kendal at Oberlin for the Cleveland Plain Dealer, where she was a reporter for 16 years. Now we are happy to have her writing for the Kendal at Oberlin Community.