Written by: Molly Kavanaugh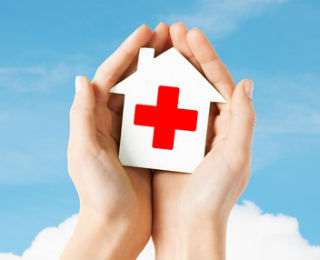 When it comes to healing, your home might just be what the doctor orders.
Whether recovering from surgery or an injury or facing a new diagnosis, many older adults are turning to home health agencies for assistance so they can return to the comfort and convenience of familiar surroundings. This is the case whether home is a vibrant retirement community, like Kendal at Oberlin, or a private home in any community.
"Ask your doctor, what are my choices? Do you think I could go home with supportive services?" advises Laurie Dupee, program director of Senior Independence, which provides services to Kendal at Oberlin residents and older adults throughout Lorain and western Cuyahoga counties.
Medicare typically covers medical services at home, such as skilled nursing, and physical and occupational therapy, but not non-medical services such as cleaning and cooking. Your home health agency will review the doctor's orders and determine your coverage.
Her Doctor was Right
Kendal resident Priscilla Steinberg wishes she had followed her doctor's recommendations to return home after her first hip surgery. Second time around, she did.
"Within an hour of my homecoming Senior Independence nurse Patty Hill Holcomb came and checked me over and made several valuable suggestions. She was even there Christmas morning. She was just wonderful during these weeks. Because my Coumadin level was not where it should be most of the time, she had to check it often so the meds could be adjusted," Priscilla says.
Priscilla also received physical therapy in her home, a big plus given the winter weather outside.
"I can honestly say I made a big mistake the first time going to a rehab program in a nearby hospital for a week after my discharge," she says.
Get Your Home Ready
The home health agency can help you set up your home in advance so everything is in place for a speedy recovery. For instance, you may need to install a raised toilet seat or grab bars.
Depending on the layout of your home and whether you live alone, the National Institutes of Health list several recommendations including:
Stock up on canned or frozen food, toilet paper, shampoo, and other personal items.

Either buy or make single meals that can be frozen and reheated.

Make sure you can reach everything you need without getting on your tiptoes or bending down
Being prepared can also help in your healing, according to the Arthritis Foundation.
In a recent survey of people who had undergone joint surgery, more than 41 percent said they were well prepared for their at-home recovery needs – and were grateful for it. Those who weren't prepared reported feelings of frustration and depression.
Recovery time can vary greatly, and your nurse and therapists can set up a plan tailored to your needs and abilities. (Someday a simple blood test might be able to predict the length of your recovery.)
Home care is not for everyone. "Sometimes it's not safe to go home," says Laurie with Senior Independence. In addition to safety concerns, a client who lives alone and is prone to depression might benefit from being involved with people and activities offered at a rehabilitation facility.
"It's our role and responsibility as caregivers to work closely with clients to determine what is best financially, mentally and physically for their recovery," Laurie says.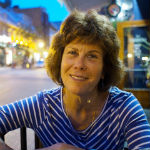 Written By: Molly Kavanaugh