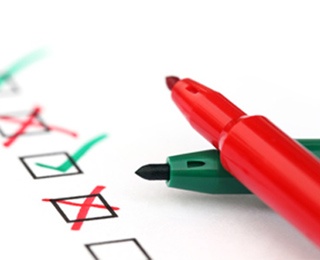 Two years ago when we started looking for a retirement community in Cincinnati for my 89-year-old mother, we were pretty clueless as to housing, amenities, cost and the like. Although a few of mom's friends had made such a move, she wanted to stay in her condominium until she died so we paid little attention to what was available.
But as her health declined, moving to a retirement community became a serious option, and ultimately a very positive one. We only wish she had moved sooner.
Turns out our sentiment was not uncommon, according to the National Survey of Family Members of Residents Living in Continuing Care Retirement Communities, that found most, if not all, independent living residents are likely to exclaim at some point within their first year of residence, "Why didn't I/we move in sooner?"
"Despite widespread misunderstanding of the value of the CCRC model, people with firsthand knowledge — residents and their families — have very positive attitudes about them," writes Kathryn Brod for LeadingAge magazine.
Shopping for a retirement community is no small task. Here are 10 tips to help you find the community that is best for you or your loved ones.
1. Get an Accurate Picture of Today's Retirement Communities
During our visits, we found active older adults gardening, attending book clubs and boarding vans for museums and other outings. The dining room had the feel of a nice restaurant, with linen tablecloths and delicious, healthy meals. Seemed like every time we visited pets, children and the sound of live music greeted us.
One day we were worried about the impending snowstorm. "Look, everyone here is smiling, they're not worried about the snow," I told my mom.
A happy home, not what I expected, is what I discovered.
Start by familiarizing yourself with the landscape of today's life plan, or continuing care, retirement communities through research and talking to friends with first-hand experiences.
Depending on your geographic considerations, you and your family may have dozens, or even hundreds, of retirement communities to consider. There are also special-interest communities, such as those focused on older LGBT adults, artists, and those that are university-based, like Kendal at Oberlin.
"I think of these as flavors of ice cream," said Andrew J. Carle, director of George Mason University's program in senior housing administration and a former hospital and senior-housing executive. "When the boomer generation ages, they just want more flavors on the shelf. They're not going to be satisfied with vanilla, chocolate and strawberry."
2. Assess your Health Needs, Current and Future
My mom moved into an independent living apartment, but needed temporary help with personal grooming. The community offered an on-site home health agency and mom could hire an aide for 15-minute increments rather than the typical 3-4 hours.
Many older adults move into a retirement community in good health and want programs and activities to support their independence. Indoor swimming pool, exercise equipment, personal trainer and walking trails are just a few of the possible services.
Find out what fitness options are available for your current health needs, and what is available if your health needs change.
3. What's your Budget
Coming up with a new budget, after years of living in a house, can be challenging. You might want to enlist the help of a financial planner to come up with an annual figure of what you can afford to spend on housing.
Once you have a budget, ask prospective communities for figures. Many communities require an entrance fee, which can vary greatly, and monthly fees, which are typically adjusted annually. What's included in that monthly fee, from dining to utilities, can also vary greatly.
While it's not always possible to compare apples to apples (because few communities offer congruent amenities and services), try to come as close as you can.
4. What Life-Enriching Activities Do You Want
Do you want to be able to take a lifelong learning class onsite or attend a free college course nearby, both opportunities enjoyed by Kendal residents. Do you want a community that encourages intergenerational activities and is resident-driven?
Maybe you want to live in or near a major city to take advantage of the many cultural and sports venues. Or have easy access to volunteer activities, or live in a community where you can walk or bike most places.
With less time devoted to work, career and family, now is the time to think about how you want to spend your time, and what kind of retirement community can make that happen.
5. Visit and Ask Questions
Don't just rely on the brochure and website, get on the road and see for yourself. Schedule a tour, maybe an overnight visit if available. While walking around, stop and talk to residents, family members and staff. Read materials hanging on bulletin boards, ask for a copy of the newsletter and calendar of events.
This is when you get to wear the hat of a reporter and ask questions. There is a lot of information coming your way, so you might want to visit with a family member or friend. Find out the waiting list for the apartment or cottage design you want.
Plan to spend time in the town or city where the community is located. Stop by the local Chamber of Commerce and library, and pick up brochures.
6. Ask the Tough Questions
Ask about the financial stability of the organization, whether it's a profit or nonprofit, and its history. What is its occupancy rate? What has been the annual monthly fee increase over the past 5 years?
Ask about the various contract options. What happens if residents run out of funds? Some communities have an emergency fund for such incidents, while others may ask residents that deplete their resources to leave the community.
Is the community accredited by CARF-CCAC (Commission on Accreditation of Rehabilitation Facilities-Continuing Care Accreditation Commission)?
Of the almost 2,000 life plan communities in the United States, only about 300 are accredited. Here is a complete list of accredited retirement communities.
7. Profit vs. NonProfit
There is nothing unethical about making a profit, however when it comes to retirement communities there is something appealing to many people about being involved with a nonprofit.
Nonprofit retirement communities are usually launched by mission-driven organizations, often with religious affiliations. Revenue from these establishments is driving a mission that is focused on the needs of residents, rather than shareholders.
8. What Amenities do You Want
Along with health and fitness services mentioned earlier, what other services do you want or need, and what is the cost. Transportation to medical appointments, shopping and social activities? Housekeeping? Laundry? Pet sitting?
9. Review
Nobody reads the fine print all of the time, but this time, please do. If legal language is not your purview have your attorney or financial planner translate. Ask for a sample copy of the community's contract. You're making a sizable and likely lifelong commitment to your future and it's critical that you know and understand every detail of the transaction.
10. Determine your Relocation Timetable
Along with health considerations, you need to take into account the basics of moving, never an easy task at any age.
You might have to first sell a house or condominium, and downsize furniture and personal possessions. But when health needs become a priority, you often have to move quickly.
That's what happened with my family, and it was a stressful couple of months.
The sooner you start the process, the easier it will be for you and your loved ones as you make the transition to what is likely to be a very positive change in your life.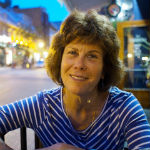 Molly Kavanaugh frequently wrote about Kendal at Oberlin for the Cleveland Plain Dealer, where she was a reporter for 16 years.