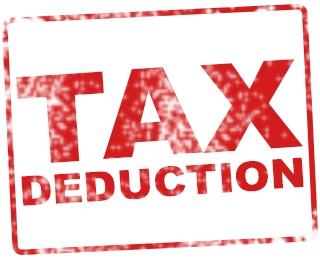 Many men and women 65 and older keep an annual tally of medical and dental expenses for one main reason: They spend a lot of money on medical and dental and often can deduct the expenses from their federal taxes.
A report from the U.S. Centers for Medicare and Medicaid Services found that in 2010, healthcare spending amounted to $18,424 per person for people aged 65 and older – about five times as much as per-person spending for children ($3,628) and triple what was spent on working-age individuals ($6,125).
Although Medicare, as a general rule, pays 80 percent of eligible medical costs, many seniors reach the threshold for tax deductions and can reduce their tax burden.
Final Year for Special Senior Tax Deductions
The current medical tax deduction threshold for people 65 and older is 7.5 percent of their adjusted gross income (AGI). However, an increase is coming in tax year 2017.
Beginning in 2017, only medical and dental expenses in excess of 10 percent of a taxpayer's AGI will be deductible. For example, if a taxpayer's AGI were $150,000, only those expenses over $15,000 would be deductible.
The rules changed in 2013, but Congress delayed implementation of the higher threshold for older adults until 2017.
So for tax year 2016, which is what we're concerned about right now, the 7.5 percent deduction is still in effect for taxpayers 65 and older.
_________________________
Want to know more?
Read 4 Tax Benefits for People Age 65 or Older
_________________________
What Are Deductible Medical Expenses?
According to the Internal Revenue Service, deductible medical expenses are:
costs of diagnosis, cure, mitigation, treatment, or prevention of disease, and the costs for treatments affecting any part or function of the body.
expenses for legal medical services rendered by physicians, surgeons, dentists, and other medical practitioners.
expenses for equipment, supplies, and diagnostic devices needed for these purposes.
premiums paid for health insurance and amounts paid for transportation to get medical care.
costs of qualified long-term care services and limited amounts paid for any qualified long-term care insurance contract.
Continuing Care Retirement Community Deductions
Prepaid medical costs for a continuing care retirement community can also be deducted. The IRS's long-standing position is the portion of the lump sum entry fee and the portion of the monthly fee attributable to medical care paid by continuing care retirement community residents are deductible as medical expenses.
You can also include medical and dental expenses paid in the current tax year, regardless of when the services were provided.
What Are Nondeductible Medical Expenses?
Medical and medical-related expenses that are not deductible include:
vacations for general health;
most cosmetic surgery;
lessons and classes (yoga, swimming, etc.) even if recommended by a doctor;
marijuana and other controlled substances illegal under federal law even if legal in state of residency;
teeth whitening treatments;
health club or gym dues, unless certain criteria are met;
nutritional supplements, vitamins, herbal supplements, "natural medicines," etc. unless recommended by a medical practitioner as treatment for a specific medical condition diagnosed by a physician.
After you add up all your qualified medical and dental expenses, the next step is to look at whether you should itemize.
Should You Take the Standard Deduction or Itemize?
The two main types of tax deductions are standard and itemized. You can claim one, but not both.
For tax year 2016, the standard deduction amounts are:
| | |
| --- | --- |
| Filing Status | Standard Deduction |
| Single | $6,300 |
| Married Filing Jointly | $12,600 |
| Married Filing Separately | $6,300 |
| Head of Household | $9,300 |
| Qualifying Widow(er) | $12,600 |
"Before you choose, it's a good idea to figure your deductions using both methods. Then choose the one that allows you to pay the lower amount of tax. The one that results in the higher deduction amount often gives you the most benefit," the IRS advises.
Deductible expenses include:
Home mortgage interest
State and local income taxes or sales taxes (but not both)
Real estate and personal property taxes
Gifts to charities
Casualty or theft losses
Unreimbursed medical expenses
Unreimbursed employee business expenses
If you have substantial amounts attributed to one or all of these deductible expenses, your best choice may be to itemize. Otherwise, taking the standard deduction will save you time.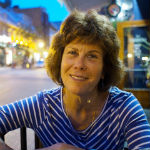 Molly Kavanaugh frequently wrote about Kendal at Oberlin for the Cleveland Plain Dealer, where she was a reporter for 16 years.