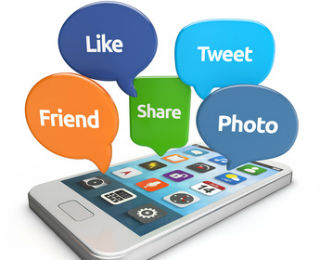 The fastest growing demographic on Facebook is older adults introducing a new wave of folks to the exciting realm of social media. There is a natural progression that seems to occur among social users, with the first serving as a gateway to next. If you're not already involved, are you wondering where to start? Consider the benefits of each channel of social media, then select the networks you would like to participate in based on your own desired results.
Social media, like the internet as a whole, can be exactly what you make of it. Each channel can be used for staying informed and gathering a wealth of productive knowledge or simply an enjoyable way to while away an afternoon.. If you're new to the game, you might be surprised by the variety. That's a good thing! Each social network has their own benefits and potential to contribute in a positive way.
1. Facebook: Connect, Reconnect and Stay in the Know
For utilizing the social aspect of these media (and if you follow this blog at all you know how important that is), look no further than Facebook. Boasting over 1 billion users, you're sure to find many of your family members and friends enjoying Facebook's many features. There are pictures, videos, instant messaging and gaming. Plus, you may be surprised by the friendships you can rekindle with former classmates and friends you haven't seen in years. It's a great way to keep in touch across the miles!
Many organizations use Facebook to reach their fans and customers. It's perfect for finding people doing great things in your community. And communicating with them is easier than ever. Facebook makes it easy to ask questions and get involved--or even just keeping informed of sales and events in your town.
2. YouTube: Feed Your Curiosity
YouTube is a Google company that has been around for about 10 years. If you're into lifelong learning this is the resource for you. YouTube users can subscribe to channels produced by other members with specific interests and watch videos on thousands of topics. YouTube is filled with videos dedicated to do-it-yourself projects, workout regimens, or even how to play an instrument. Or, if you just want a good laugh, check out the funny cat videos!
Twitter: Follow the Topics You Care About
Are you a news junkie? Twitter is an endless feed of headlines. Virtually any reputable news organization has a Twitter account and tweets day and night. A tweet is limited to 140 characters which is perfect for a title or tease, but then you can follow a link for more information. Many customer service branches are also using Twitter to address satisfaction issues. Certainly beats being on hold for 45 minutes.
Tips for Using Social Media Safely
Are you concerned about privacy and safety when using social media channels? Review the privacy options available on Facebook and Twitter. You can choose who sees your posts. Just as you wouldn't open email from someone you don't know, don't accept a friend request from a stranger either. To avoid giving away email addresses of your friends, do not allow social networking services to scan your email address book. And lastly, be careful about installing third-party applications on your site. Use the same caution you would use when downloading any other program or file from the web.
Have fun learning, connecting and making new friends with social media!