Published: May 6, 2015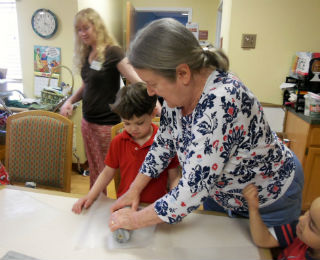 Did you know that volunteering is good for you? A recent study conducted by UnitedHealth Group discovered that volunteering provides many benefits to your health.
4 Benefits for Volunteers
The UnitedHealth Group study points out that people who volunteer enjoy these key benefits to their health:
1) Volunteers report better emotional, physical and mental health. In fact, 76 percent of volunteering adults report that they feel their physical health has improved as a result of their volunteer efforts.
2) Volunteers believe their work as volunteers has helped them manage and reduce stress. A full 78 percent of volunteers report feeling less stress in their lives.
3) Volunteers believe they have a deeper sense of purpose and have stronger connections to their communities and the people within them.
4) Volunteers are also more engaged as healthcare consumers. This means they aremore likely to educate themselves and tend to be active participants in the management of their personal health concerns.
Of course these are not the sole benefits of volunteering. The Corporation for National and Community Service (CNCS) suggests that people who volunteer enjoy the following benefits when compared to people who do not volunteer:
Increased Functional Ability

Lower Mortality Rates

Reduced Rates of Depression (later in life)
Other life enriching benefits include health and social benefits and a sense of giving back to the community.
A study published in The Gerontologist compliments the UnitedHealth Group study, arriving at the conclusion that volunteers reported substantial socio emotional and mental health benefits including greater socialization, increased feeling of productivity and an overall sense that their life had improved.
What's more, volunteers were more likely to cherish the enjoyment of these benefits when organizations provided them with the proper support, training and flexibility in choosing the types of volunteering activities to participate in.
Volunteering Among Older Adults
One interesting point made in the CNCS report is that older volunteers generally enjoy the greater benefit from volunteering. Some believe this is because they experience more physical and social interaction and are actively nurturing a sense of purpose when out of the workforce and children are grown.
In a Nutshell
People in all age groups need social interaction. Volunteering is an excellent opportunity to socialize while doing something that provides a positive impact on the greater community. There are few things in the world, after all, that feel better than doing good things for other people.