Published: March 2, 2016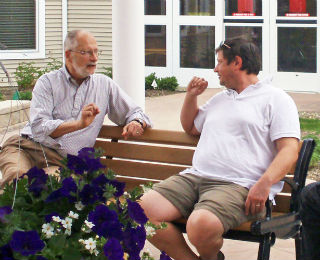 Remember when you were in your 20s or 30s and were looking to buy a house to start a family or launch a career? You probably had certain needs and amenities on your list, and spent lots of time doing your homework. You wanted to make sure not only was the price right, but that the structure and the surrounding community would feel like home.
Well, consider using that same approach as you search for a retirement community that best fits your needs and desires. There are many issues to weigh, but here are 5 key areas to explore that will help you find the right place to call home.
The Residents
While some information is private and protected by state and federal laws, there are lots of things you can ask about the men and women who live there.
Age: What is the age range of residents? What is the average age of residents when they enter the community? What is the average age of current residents?
Gender and marital status: How many men and women live there? Singles and couples? Does the community welcome diversity – including race, gender, and sexual preference?
Biographical information: Where did residents live before moving there? What is the average educational level? Is there religious diversity?
And don't just ask the people working in admissions department. Make several visits to the community, and at different times, and observe and talk to residents. Read bulletin boards and newsletters to learn about resident interests and activities. If you have grandchildren or own a pet, find out if it is family- and pet-friendly.
Speaking of Reading
You probably were given an admissions brochure, and other marketing materials. But ask for copies of other publications, such as administration and resident newsletters (and website addresses), an annual report or disclosure statement.
Perhaps they have a literary magazine, or maintain bios of residents that you can peruse. Some communities have a brochure, or even a book, about the history of the community. Admissions staff should welcome your interest and be happy to share these materials.
What about accreditation?
Of the almost 2,000 life plan communities in the United States, only about 300 are accredited by CARF-CCAC (Commission on Accreditation of Rehabilitation Facilities-Continuing Care Accreditation Commission).
Although voluntary, a life plan community that has achieved this accreditation has undergone extensive review to assure it offers quality services. Surveyors measure more than 1,000 standards, related to business practices as well as health care, and interview all stakeholders, including residents, families, staff and administration.
An accredited community can share more with you about their ongoing review and commitment to excellence. If a community is not accredited, ask them why not?
Profit vs. Nonprofit
While there's nothing unethical about a retirement community making a profit, there is something appealing about living in a non profit community, which is typically launched by a mission-driven organization.
Quality of care can also be affected by an organization's ownership, according to the Center for Medicare Advocacy:
"In 2011, the first-ever analysis of the ten largest for-profit nursing home chains reported that between 2003 and 2008, compared to all other ownership groups, facilities owned by the top ten for-profit chains had:
The lowest staffing levels;
The highest number of deficiencies identified by public regulatory agencies; and
The highest number of deficiencies causing harm or jeopardy to residents."
A study published in 2012 by Leading Age, New York found that not-for-profit skilled nursing centers had lower hospitalization rates, fewer deficiencies and higher staffing levels than the for-profits.
"If, in fact, the form of ownership of a nursing home affects quality of care and quality of life, this information should influence the development and administration of payment and regulatory policies and be of great interest to consumers and payers," the report concludes.
Who calls the shots?
Find out what role residents have in the community's operation. If there is a residents' council ask to see its constitution or governing rules, and meet with one of its members.
Do residents have committees and what are their issues/concerns? How are resident complaints handled? Does the CEO and administration communicate with residents just through mailings, or do they hold regular meetings and gatherings.
The best way to collect all this information is by visiting the community often, staying for a meal or activity, and talking to residents, families and staff, from housekeepers to human resources. And do your homework, just like you did years ago.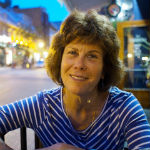 Molly Kavanaugh frequently wrote about Kendal at Oberlin for the Cleveland Plain Dealer, where she was a reporter for 16 years.