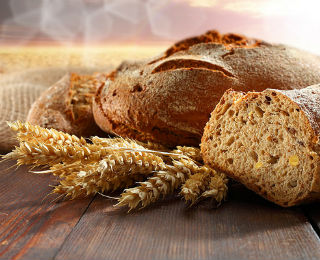 If you're looking for tips on maintaining a healthy diet, they are easy to find everywhere you look. It may be scientific studies by colleges and universities or state of the art plans drawn up by local experts in the field of healthy living and nutrition. Here are some quick, simple tips on healthy eating habits to help you begin or continue a healthy and vibrant lifestyle.
Tips to Maintain a Healthy Diet
1. Enjoy the benefits of water
Water is a necessity for good health that will benefit your muscles and energize your body. You need adequate fluids l to make your muscles function properly and avoid dehydration. Not only is water great for your muscles, but your skin too! Drinking plenty of water keeps your skin hydrated and glowing. You should be drinking at least 64 ounces of water on a daily basis.
2. Enjoy a variety of foods
By enjoying the healthy benefits of a variety of foods you will be energized to enjoy your active lifestyle. Try to be sure your plate has a variety of color-- leafy greens, bright orange carrots, and deeply-hued berries are great examples of healthy foods.
3. Limit the added sugars
By limiting your added sugars, you can avoid empty calories that add no nutritional value to your diet and can deplete you of energy. There are many natural sugars with good health benefits that you can enjoy,such as strawberries, blueberries and other fruits. Excessive amounts of added sugar can increase your triglycerides which in turn can increase your risk for heart disease.
4. Try to eat several small meals throughout the day
Eating more frequently feels gratifying and promotes good health. You can avoid overeating if you allow yourself to enjoy several small meals a day, and you may actually have more energy as your body continues to keep working efficiently.
5. Reap the Benefits of Fish and Nuts
Eating nuts and fish can be high in calories, so moderation is a good idea. But the good fats in these foods provide nutrients that can help prevent heart disease. Walnuts and fatty fish like salmon are good sources of omega-3 polyunsaturated fats which are good fats for healthy living.
6. Love your grains
You should try to make sure half of the grains you consume are whole grains. Look for products that are labeled whole grain or have "100% whole wheat" listed as the first ingredient for good sources of fiber and nutrients for your healthy diet.
Healthy eating can be a fun journey in an active lifestyle! These are just a few tips to help yourself maintain a nutritious diet as you head into summer months of busy activity!