Published: May 7, 2021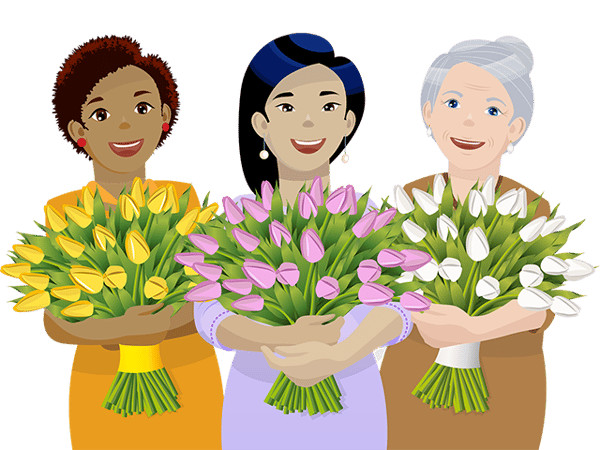 Anna Maria Jarvis so admired her mother, a social activist and faith-filled woman, that she embarked on a mission to honor all mothers. The first official observance of Mother's Day was held in the Jarvis' home state of West Virginia in 1908.
As the holiday grew in popularity Anna lamented its commercialization that focused on sending candy, flowers and cards rather than on spending time together. Anna, who never had children, spent her final years trying to rescind Mother's Day.
Yes, Mother's Day can be complicated and difficult.
Writes Margaret Renkl, in a recent guest essay in The New York Times:
"It's terrible for those who mourn a mother now gone, and also for those whose mothers were just not equipped to nurture a child. It's terrible for women who desperately wanted to be mothers but couldn't be, and also for women who didn't want to be mothers but are too often vilified for that perfectly reasonable choice. It's beyond terrible for women who have lost a child. I have family and friends who struggle on Mother's Day for all these reasons."
Maybe we can think of Mother's Day as a sort of a Woman's Day, paying respect to women we love and admire. Anna can help us with that too.
Write a Letter to a Woman You Admire
She may be your next-door neighbor or a former teacher, your aunt or sister-in-law. She may be a stranger, but her commitment to your community or church is inspiring. During the pandemic maybe she was the mail carrier or curbside clerk who brightened your day. Surly there is a woman in your life who has brought you joy and enriched your life this year, or for most of your life.
No, you probably won't find an appropriate greeting card to send her, which is a good thing, Anna would say:
"A printed card means nothing except that you are too lazy to write to the woman who has done more for you than anyone in the world. And candy! You take a box to Mother—and then eat most of it yourself. A pretty sentiment."
Why not write a letter, or fill a blank colorful card with a personal message? The practice can be rewarding for the recipient and for you too.
According to MINDFOOD, 4 reasons to send a handwritten note are:
You'll make someone happy;
It's fun and stimulates creativity (consider doodling or using colored pens);
It promotes mindfulness;
It generates self-reflection.
Maybe there is a woman in your life who is grieving the loss of a mother or child. Essayist Renkl plans to write notes to those friends.
Learn about Admirable Women
We celebrate Women's History Month in March, but why not May too? Look at this women's history reading list from Princeton University Press and it's clear we need more than a month to learn about "women who have pushed boundaries, affected change, redefined roles, or who have complicated our understanding of what it means to be powerful."
Here are 5 books from the list:
"For the Many: American Feminists and the Global Fight for Democratic Equality," by Dorothy Sue Cobble;
"Eva Palmer Sikelianos: A Life in Ruins," by Artemis Leontis
"The Rebellion of the Daughters: Jewish Women Runaways in Habsburg Galicia," by Rachel Manekin;
"A Lifetime in Galapagos," by Tui De Roy
"The Tolls of Uncertainty: How Privilege and the Guilt Gap Shape Unemployment in America," by Sarah Damaske.
The National Women's History Museum has an extensive online library of short biographies about women representing diverse topics, from activism and business to adventure and travel to film and theatre.
The Oberlin Heritage Center has resumed its Saturday walking tours and its August walks will feature Oberlin women: "Hear stories of powerful Oberlin women including Lucy Stone, Marianne Parker Dascomb, Adelia Field Johnston, Mary Church Terrell, and Lucy Stanton Day, and learn how they used Shipherd's promise to shape what it meant to be a woman in Oberlin and in the United States." Advance registration is required.
Together, Staying Safe and Well
---
A community for older adults, like Kendal at Oberlin, can be a safe harbor in challenging times. Learn how residents and staff have worked together to make our community the safest place to be.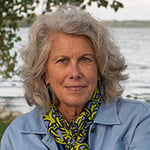 In the past, Molly Kavanaugh frequently wrote about Kendal at Oberlin for the Cleveland Plain Dealer, where she was a reporter for 16 years. Now we are happy to have her writing for the Kendal at Oberlin Community.
About Kendal at Oberlin: Kendal is a nonprofit life plan community serving older adults in northeast Ohio. Located about one mile from Oberlin College and Conservatory, and about a 40 minute drive from downtown Cleveland, Kendal offers a vibrant resident-led lifestyle with access to music, art and lifelong learning.