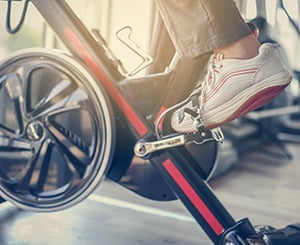 We start the new year with a new date, but often with an old resolution – eat better or exercise more or a variation of the two. Something is obviously awry. Yes, change is not easy.
Explains psychologist Jonathan Fader:
"We all set our goals high and then we, unfortunately, spend January 2nd beating ourselves up for falling short on our diet and exercise plans. If you are considering making a resolution, the good news is that some studies suggest that by making a resolution you are 10 times more likely to succeed in your goal. But is making the resolution really enough? Are there other things you can do to increase the chances that your new commitment to your health will stick long into the New Year and beyond?"
Start with realistic goals. Rather than declare "I'm going to be become a vegetarian" decide to eat less meat. For example, schedule three to four meatless dinners a week. Your new running shoes are laced up and ready to go, but you've never been a runner. Find a 5K in your community that sounds like fun (how about the April 20 Earth Day 5K in Oberlin?), not a marathon in California.
Making a doable schedule and incorporating enjoyment into the equation are key, Fader says. So let's start with some small steps to a healthier you.
Less Meat, More Plant-Based Foods
The health benefits of a plant-based diet are many, including lower risk of health disease, diabetes and obesity. Plus meals based around beans, vegetables and whole grains tend to be less expensive.
Here's a new resolution for 2019 – become a flexitarian.
"The term "flexitarian" has been coined to describe someone who eats mostly plant-based foods, but occasionally eats meat, poultry and fish. That kind of healthy eating is central to the Mediterranean diet — which limits red meat and emphasizes fruits, vegetables, legumes, whole grains and healthy fats — and has been shown to reduce your risk of heart disease and other chronic conditions," according to the Mayo Clinic.
Studies have also found that the Mediterranean and MIND diets (Mediterranean-DASH Intervention for Neurodegenerative Delay) can improve memory.
The MIND diet focuses on 15 food groups – 10 that are good, such as berries and green leafy vegetables, and 5 to avoid, like red meat and cheese.
Once you familiarize yourself with the foods that are good to eat (salmon, nuts, etc.) and ones to avoid (processed foods, sugar) and search for Mediterranean recipes of the internet, time to go shopping.
Healthy foods tend to be located in the grocery store's perimeter aisles (think vegetables and fruits). Other suggestions from nutrition researcher Kris Gunnars include:
Make water your go-to drink;

Have healthy snacks on hand, such as nuts, fruit, carrots;

Keep unhealthy foods out of reach, such as candy, ice cream, sugar-sweetened drinks.
This doesn't mean you'll never eat sweets again but do what you can to limit the amount.
Get Moving!
Physical activity can be fun, if you find an activity that calls to you.
Maybe working out in a gym or on your home treadmill sounds boring, but you might really enjoy a spin or dance class or hiking outdoors. Today, there are so many fitness options – low-cost, 24-hour clubs like Planet Fitness and Anytime Fitness, yoga studios offering a wide variety of classes, hiking clubs and biking clubs, indoor cycling centers, tracks and pools.
WebMD advises "Don't be your own drill sergeant. Half of all people who start a new exercise program ditch it within the first year. It often happens because they can't keep up the boot-camp pace they've forced on themselves. It's better to work within your limits, and gradually get stronger."
More Healthy Tips
The folks at the American Medical Association know how to create a healthy lifestyle and came up with 10 recommendations for 2019. Here are 5 of them:
Learn your risk for type 2 diabetes by taking the self-screening test at DoIHavePrediabetes.org;

If consuming alcohol, do so in moderation as defined by the U.S. Dietary Guidelines for Americans (up to one drink per day for women and two drinks per day for men);

If taking prescription opioids, follow your doctor's instructions, store drugs safely to prevent misuse, and properly dispose of any leftover medication;

Make sure you are up-to-date on vaccinations;

Manage stress by eating right and exercising regularly and seek help if needed.
Changing your lifestyle is a series of small steps, so be flexible. If you take a backward step or find yourself heading down a rough road, change course and find a new path to travel.
We may not all live to 100 years old, but there are many actions we can take to live a long, healthy and happy life in body, mind and spirit! For more tips on staying healthy, download our free guide, "10 Best Practices for Staying Healthy After Age 60" to learn more.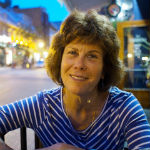 In the past, Molly Kavanaugh frequently wrote about Kendal at Oberlin for the Cleveland Plain Dealer, where she was a reporter for 16 years. Now we are happy to have her writing for the Kendal at Oberlin Community.
Topics: Active Lifestyle