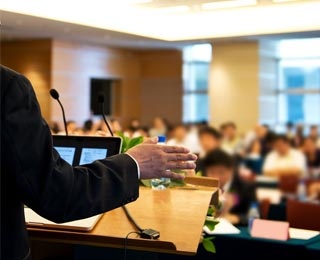 Meet TED.
What began as a one-day conference in California in 1984 is today multiple conferences and events on a range of topics held throughout the world – a free, online video library and companion books.
So let's get to know TED.
What is TED?
TED stands for Technology, Entertainment and Design. That first TED event included demonstrations of the compact disc, the e-book and Lucasfilm 3D graphics.
Today's TED Conferences tackle global topics, and include content about women, youth, science, business, and the arts, along with the flagship issues. Next one up is TEDWomen "It's About Time" in San Francisco, followed "The Future You" in Vancouver, Canada in spring 2017.
You can attend a TED Conference, but you must apply and be accepted. And it can be costly – the weeklong Vancouver conference costs $17,000. (A cheaper alternative is to purchase a TED Live web stream.)
TED Talks is a free online library of 2,200 plus talks "to stir your curiosity." The talks are available in a variety of languages, typically last 18 minutes and cover topics from activism and addiction to vaccines and violence.
The first TED Talks were posted online a decade ago. They include former U.S. Vice President Al Gore's "Averting the climate crisis" and "Greening the ghetto," by Bronx activist Majora Carter.
Five of the 20 most popular TED Talks are:
"Your body language shapes who you are," by social psychologist Amy Cuddy;
"My stroke of insight," by stroke patient Jill Bolte Taylor;
"The puzzle of motivation," by Dan Pink, career analyst;
"How to spot a liar," by "Liespotting" author Pamela Meyer;
"How I held my breath for 17 minutes," by magician David Blaine.
The online library offers a variety of ways to search, including picking adjectives that best answer the question, "What kind of talks do you want?"
What is not TED?
TED is not elitist. "We actively seek out ideas from all over the world in multiple languages. We work to diversify both our lineup and our attendee roster, devoting time and budget to seeking out and supporting attendees who couldn't afford to come on their own, but who'll be great contributors," according to TED.
You can nominate a speaker – yourself or someone you know or have heard about.
TED is not biased. "Some speakers have suggested that their live talks didn't become TED Talks because of a bias against their political stance. In truth, TED is nonpartisan, and we do our best to post talks that will contribute to a productive conversation. TED is not a place for partisan slams and one-sided arguments," TED writes.
And finally, TED is not rich. "TED is owned by a nonprofit. Our North American conference itself makes money, as do partnerships with companies and foundations — but we spend it as soon as we get it, supporting big projects like making TED Talks available for free, and supporting the independent TEDx community around the world. We pay fair salaries to our workers, and we pay our interns. No one at TED HQ is getting rich; every dime we make goes right back into supporting our work," TED explains.
TED Books
The newest TED "product" is TED Books, advertised to "pick up where TED Talks leave off."
Titles include: "The Mathematics of Love," by Hannah Fry, a mathematician at the UCL Centre for Advanced Spatial Analysis; "The Art of Stillness," by Pico Iyer, a British essayist and novelist; and "The Laws of Medicine," Dr. Siddhartha Mukherjee, cancer physician and researcher.
Released this spring is "TED Talks: The Official TED Guide to Public Speaking," by TED curator Chris Anderson. More than 1.1 million people have viewed Chris' 8-minute video on the same topic.
How can you give a great talk? The secret, Chris explains, is this:
Focus on one idea.

Give people a reason to care.

Build your idea with familiar concepts.

Make your idea worth sharing.
And, of course, TED's success makes it ripe for parody and spoofs. You can find some on the official TED site and YouTube.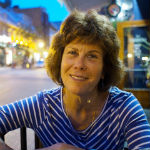 In the past, Molly Kavanaugh frequently wrote about Kendal at Oberlin for the Cleveland Plain Dealer, where she was a reporter for 16 years. Now we are happy to have her writing for the Kendal at Oberlin Community.