Published: September 8, 2023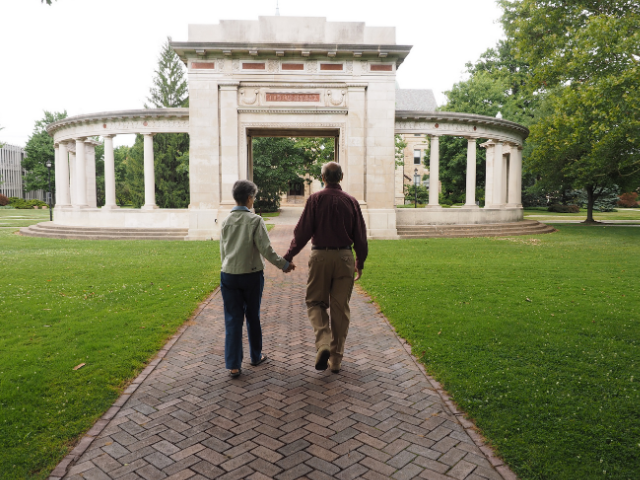 It's that time of year when children young and old head back to the classroom, but so do hundreds of older adults. From college language classes to clay throwing classes, older men and women have lots of choices, and some of them are free. The pandemic brought the classroom online, so even distance is no longer a deterrent to lifelong learning.
What a Great Time to be an Older Student!
Just ask Kendal resident Nanette Holben.
"I am enrolled in an Oberlin College course focusing on Ukrainian literature and film of the 20th century—a reflection of my family heritage as descendants of Ukrainian immigrants, as well as a source of insights into the evolution of Ukraine's turmoil and spirit today. Furthermore, as long as I am able, I intend to audit a course every semester from here on out. The best part of all this is engaging with Oberlin students—a diverse, articulate, and enthusiastic community of young women and men who seemingly welcome the presence—and perhaps the insights—of Kendal classmates who are a good half century older." Nanette is not the only Kendal resident auditing this class. She's joined by fellow resident Mary Van Nortwick, who was born in Ukraine.
By the way two of Nanette's grandsons are Oberlin College students, though neither is taking the same class. "One is a junior, the other a freshman, as am I, in some sense," Nanette added.
Opportunities on Ohio Campuses
Like many higher education institutions, Oberlin College offers free educational opportunities for older adults. At Oberlin College, classes are open to Oberlin residents over the age of 65. They may audit classes free of charge but need permission from the class professor.
"When I wrote to ask permission to audit the course, I added sort of jokingly that I'd promise to sit quietly in the back of the room," Nanette said. "The professor responded, 'There is no requirement to sit in the back of the room! Participation from everyone is welcome — it takes all of us!'"
Every Ohio public university and college allows people 60 and older who have lived in the state at least one year the opportunity to enroll in courses tuition-free on a non-credit basis, as long as there is space available and in some cases with instructor or class-specific approval.
The Ohio Department of Higher Education has compiled a complete list of free college programs offered to older adults.
In addition, many colleges and universities offer a lifelong learning institute with a variety of classes and programs, some of them ongoing with a nominal cost, others free and only one session.
For instance, Lorain County Community College's Center for Lifelong Learning offers in-person and online courses for adults 50+. The Fall 2023 catalog includes topics such as storytelling, laughter as the best medicine, composting 101 and several art and technology classes. Fees range from free to $64.
Before the pandemic, Kendal at Oberlin was a site for LCCC's Center for Lifelong Learning, but now offers its own lifelong learning program. This fall, for instance, Kendal is offering three programs: The Two Supreme Courts (U.S. and Ohio); Ethics in Medicine; and Curating LGBTQ Art for Intergenerational Audiences.
Aging with Art
For many older adults, retirement means time to finally pursue artistic interests that got pushed to the back burner while earning a living and raising a family.
If that sounds like you, more good news.
From drawing and painting, to dancing and acting, here are three arts organizations in Northeast Ohio to check out.
Firelands Association for the Visual Arts (FAVA) in Oberlin offers classes for children and adults. For instance, this fall learn the basic skills in jewelry design and construction. The 8-week course is $160.
Beck Center for the Arts in Lakewood has a wide-ranging adult catalog, from ballet and guitar to life drawing and oil painting.
Cleveland Institute of Art's fall schedule includes stone carving, enamel wearables and glassblowing.
Online Learning Opportunities
Technology has made online learning so accessible, and the pandemic just solidified virtual learning. Hundreds of colleges and universities now offer online degrees and classes, so just students young and old have much to choose from.
Two online programs to highlight are Coursera, which collaborates with hundreds of universities and companies and offers nearly 6,000 courses, some of them free, and MasterClass, which offers classes taught by popular musicians, writers, entrepreneurs, scientists and politicians.
Learn More: Lifelong Learning is Part of Everyday Life at Kendal
---
Proximity to Oberlin College and Conservatory, classes at Kendal, art, music and more! Kendal at Oberlin offers a vibrant lifestyle for older adults!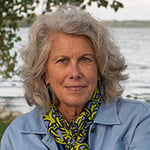 In the past, Molly Kavanaugh frequently wrote about Kendal at Oberlin for the Cleveland Plain Dealer, where she was a reporter for 16 years. Now we are happy to have her writing for the Kendal at Oberlin Community.
About Kendal at Oberlin: Kendal is a nonprofit life plan community serving older adults in northeast Ohio. Located about one mile from Oberlin College and Conservatory, and about a 40 minute drive from downtown Cleveland, Kendal offers a vibrant resident-led lifestyle with access to music, art and lifelong learning.