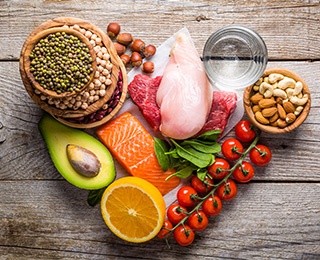 Going on a diet is a perennial New Year's resolution. No surprise as we continually hear about the obesity epidemic facing our country.
But all of us, regardless of shape, size and age, are on a diet. Diet is what we eat and drink daily to stay alive and active.

________________________
Need help eating healthy? Here it is!
________________________
Some of us follow a structured diet, eating fresh fruits and vegetables instead of frozen or canned, for instance, or more chicken and fish than red meat. Others select foods in grocery stores and restaurants because of their cost. Some of us are almost fanatical about meal planning, while others are indifferent to what's on their plate.
Let's look at a handful of diets that are both effective for maintaining healthy weight and healthy eating.
Diets that Focus on Fish, Fruits and Vegetables
U.S. News recently released its 2017 Best Diets. A panel of health experts evaluated 38 diets that met certain criteria: "relatively easy to follow, nutritious, safe, effective for weight loss and protective against diabetes and heart disease."
The best overall diet was DASH - Dietary Approaches to Stop Hypertension – developed by the National Heart, Lung, and Blood Institute.
________________________
Are you celebrating National Nutrition Month?
________________________
In a nutshell:
"The DASH eating plan is rich in fruits, vegetables, fat-free or low-fat milk and milk products, whole grains, fish, poultry, beans, seeds, and nuts. It also contains less sodium; sweets, added sugars, and beverages containing sugar; fats; and red meats than the typical American diet. This heart-healthy way of eating is also lower in saturated fat, trans fat, and cholesterol and rich in nutrients that are associated with lowering blood pressure—mainly potassium, magnesium, calcium, protein, and fiber."
Both DASH and the #2 overall diet – Mediterranean – were also ranked as good choices for older adults. A Mediterranean diet emphasizes fruits, veggies, whole grains, beans, nuts, legumes, olive oil, flavorful herbs and spices and fish and seafood. The diet was developed after studying the habits of people living in countries bordering the Mediterranean Sea, who tend to live longer and suffer less from cancer and cardiovascular ailments than most Americans.
Calories are determined by age and activity level. The lower calories of both diets make sense as we age, says Amy Campbell, a registered dietitian and diabetes educator. "As we get older, our calorie needs go down. People don't need to eat as much as they did when they were 20 or 30," she says.
Depending on activity level, older women generally need 1,600 to 2,200 calories per day, and older men 2,000 to 2,800 calories daily.
What are Important Food Considerations for Older Adults?
Rather than following a set diet such as DASH, older adults can put together a personalized diet composed of healthy foods for aging. WebMD calls it "best foods for anti-aging," while admitting you can't stop aging, but you can slow it down.
Here are three important items to include in a "healthy aging" diet.
Water. Dehydration is a serious concern for older adults as the thirst sense and ability to conserve water decreases. Symptoms of dehydration for older adults include less frequent and dark-colored urination, dizziness, fatigue and confusion. While there is no universal formula for daily water consumption, the Mayo Clinic recommends eight 8-oz. glasses of fluid daily, which includes other beverages besides water and fluids from fruits and vegetables. Exercise, hot weather and vomiting and diarrhea require more fluid intake.
Fiber. Vegetables, whole grains, fruits, and legumes are high in fiber, which helps regulate your digestive system, ease constipation, and lower cholesterol, blood pressure and inflammation.
Omega-3s. Salmon and other fatty fish such as halibut and fresh tuna, dairy and juices fortified with omega-3 and certain grains and nuts are high in omega-3 fatty acids, which help prevent heart disease and stroke.
Your health is important to us at Kendal at Oberlin. It's the reason we provide information about and encourage our residents to maintain a healthy lifestyle. We offer the facilities, equipment and training to encourage residents to work out in the fitness center, take a yoga class or learn water tai chi. To learn more about how Kendal at Oberlin supports our residents' active lifestyles, contact us.
Feed Your Body Right: Nutritional Needs After 50
---
As you age, having a healthy and balanced diet will help you look and feel your best while helping prevent many serious health issues. Learn how in our free guide.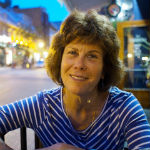 Molly Kavanaugh frequently wrote about Kendal at Oberlin for the Cleveland Plain Dealer, where she was a reporter for 16 years.