Published: April 29, 2021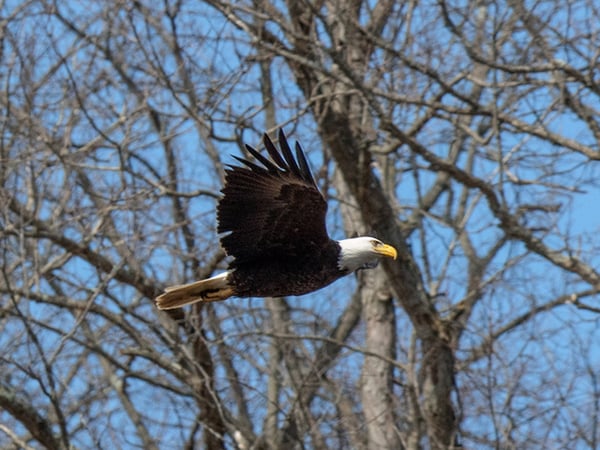 There are approximately 39 million of us who enjoy our hobby from home and another 16 million who like to venture out with binoculars in hand. Yes, birdwatching is a popular pastime among men and women of all ages.
Who counts as a birder? According to U.S. Fish and Wildlife Service:
"An individual must have either taken a trip one mile or more from home for the primary purpose of observing birds and/or closely observed or tried to identify birds around the home. Thus, people who happened to notice birds while they were mowing the lawn or picnicking at the beach were not counted as birders."
And like many other activities, smartphone apps and other technology have made birdwatching easier and more accessible.
Regional Virtual & Live Birding Opportunities
This year "The Biggest Week in American Birding," (BWIAB) which happens in our backyard, is virtual. (It was canceled last year and in 2022 will return to in-person.)
The May 6-10 festival is sponsored by Black Swamp Bird Observatory in Northwest Ohio and includes dozens of speakers and workshops (for beginners and advanced). A one-time registration fee of $35 gives birders full access to the entire schedule of live presentations and streaming through May 31.
In typical years, thousands of birders line the boardwalk in Magee Marsh Wildlife Area to view the bountiful spring migrating songbirds. This year, to promote safety and social distancing, the boardwalk is closed from Saturday, April 17, to Monday, May 31, except to permit holders. Click here to make an online registration for a permit (free for 2-hour access).
A little farther west is the Indiana Dunes Birding Festival, which will take place May 13-16 and includes virtual programs and live field trips. It's also a chance to visit one of our newest national parks – the 15-mile shoreline (Lake Michigan) Indiana Dunes National Park.
Closer to home and more modest are park-sponsored bird walks. Cleveland Metroparks is offering a handful of in-person birding walks. But space is limited and registration is required. Same for Lorain County Metro Parks, with several hikes at Sandy Ridge Reservation in North Ridgeville.
Solo birders can celebrate World Migratory Bird Day on May 8 by setting up a free eBird account with the Cornell Lab of Ornithology.
"You don't need to be a bird expert or go out all day long, even 10 minutes of birding from home counts. Global Big Day runs from midnight to midnight in your local time zone. You can report what you find from anywhere in the world," organizers explain.
Technology and Our Feathered Friends
Need a little guidance before you head outside? Cornell Lab's Bird Academy offers many online birding courses, for beginners and advanced, free and for fee.
The Great Courses offers a couple of birding courses from National Geographic, which are extensive and a bit costly, but the company often offers sizeable discounts.
Birding apps can also help you learn more birdwatching, especially identifying bird songs and calls.
Bird Watching HQ lists 13 best birding apps for 2021. Here are 5:
iBird Pro Guide to Birds;
Audubon Birds of North America (free);
Chirp! Bird Song USA
Merlin Bird ID (free)
BirdsEye Hotspots
Ohio's bald eagle population eagle is coming back and you can get a close view of eagle nests, thanks to eagle webcams set-up in Avon Lake, Eastlake and Cleveland Metroparks. The state also encourages birders to report sightings online of eagles and eagle nesting with this caveat:
"Remember to always view wildlife from a respectful distance for your safety as well as the safety of the animal."
Of course, we still have access to plenty of terrific guidebooks, but now we can also keep educated and up to date through birding blogs. Thanks to OpticsMag we don't have to search for them – here is a link to the magazine's 20 best birding blogs in 2021.
Why Oberlin?
A Guide to Dining, Shopping, and Attractions
---
Discover a few of the restaurants, shops, and one-of-a-kind experiences you can only find in Oberlin!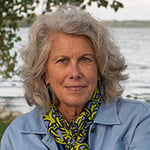 In the past, Molly Kavanaugh frequently wrote about Kendal at Oberlin for the Cleveland Plain Dealer, where she was a reporter for 16 years. Now we are happy to have her writing for the Kendal at Oberlin Community.
About Kendal at Oberlin: Kendal is a nonprofit life plan community serving older adults in northeast Ohio. Located about one mile from Oberlin College and Conservatory, and about a 40 minute drive from downtown Cleveland, Kendal offers a vibrant resident-led lifestyle with access to music, art and lifelong learning.