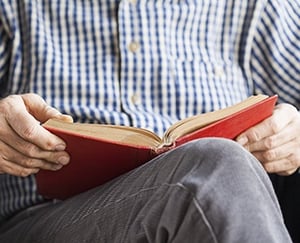 I like books and I like lists and I'm a baby boomer so I've got a bucket list, which is why this book got my attention: 1,000 Books to Read Before You Die by James Mustich.
Washington Post book critic (baby boomer from Lorain, Ohio) Michael Dirda was impressed by the eclectic list put together by Mustich during a 14 year period of research. (FYI, Dirda has read about 75 percent of the books on Mustich's list.)
"What first strikes anyone who picks up 1,000 Books to Read Before You Die is the freshness of what its subtitle calls this 'life-changing list.' According to Oscar Wilde, only an auctioneer can appreciate all forms of art, but Mustich comes a close second. Who else would have included Madeleine Kamman's When French Women Cook, Eugen Herrigel's Zen in the Art of Archery and The 9/11 Commission Report?" Dirda writes.
Other books on the list include Watership Down by Richard Adams, Growing Up by Russell Baker, Abel's Island by William Steig, A Wizard of Earthsea by Ursula K. Le Guin and Let Us Now Praise Famous Men by James Agee and Walker Evans.
Here are other books published in 2018 likely to be of interest to older adults.
Memoirs and Biographies Never Grow Old
Sally Field of early fame in TV's "Gidget" and "The Flying Nun," later for Oscar wins in films "Norma Rae" and "Places in the Heart" tells the story of her life and career in a book entitled In Pieces.
Calling the book "intensely personal," NPR's Ari Shapiro interviewed the 71-year-old actress, who writes about abuse by her stepfather, a teenage abortion and turmoil in her relationship with actor Burt Reynolds.
"I wrote it for myself," Sally tells Ari. "I didn't know whether I'd ever have the guts to publish it. [But] I felt this urgency, this anxiety, this need to find something that was festering in me. I found out that I had to put all the pieces out in front of me and try to fit them together and see if I could witness something ... and know the answer to why I was feeling this way."
We 've heard a lot about the conductor and composer Leonard Bernstein this year given his centennial birthday, and now we have Famous Father Girl: A Memoir of Growing Up Bernstein from his eldest daughter Jamie Bernstein.
Leonard died in 1990 at the age of 72. Jamie writes about growing up in New York among the rich and famous and her father's driven, complicated career and personal life, including a 27-year-marriage to her mother and gay relationships.
NPR music producer Tom Huizenga interviewed Jamie and asked her to "name one thing about you, and one thing about your father, that you hope readers will take away from the book."
Jamie's reply:
"What I hope I conveyed is that everything my father did, in any aspect of his life, was always in the context of love. If he could have, he would have hugged every person on the planet — and he kind of did, through his music. So when I wrote this book, I, too, am hoping that I framed everything I wrote about in the context of love. There are a lot of things about my dad that are complicated and sometimes unsavory. He was a handful, to say the least. But I hope that I presented all of that in the ultimate context of love, because that's certainly how he was."
Young and old know Paul Simon, the 76-year-old singer-songwriter with more than a dozen Grammy's and other awards. But we know little about his life, given his private demeanor and refusal to cooperate on a book about his life.
Until Paul Simon: The Life written by former L.A. Times journalist Robert Hilburn. The two spoke for more than 100 hours over the course of a year, and Hilbrun interviewed others, including the late Carrie Fisher (Paul's second wife) and Edie Brickell (his current wife). His estranged former musical partner Art Garfunkel refused to be interviewed. (Art wrote his own memoir last year.)
Speaking of lists, Hilburn made one of artists who would be important 50 years from now and book-worthy. He came up with seven names. So far he's written about two – Paul Simon and Johnny Cash. His next subject? "It'll be about someone significant," he says. "But I can't tell you who."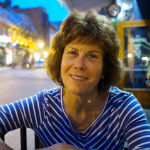 In the past, Molly Kavanaugh frequently wrote about Kendal at Oberlin for the Cleveland Plain Dealer, where she was a reporter for 16 years. Now we are happy to have her writing for the Kendal at Oberlin Community.