Published: November 5, 2020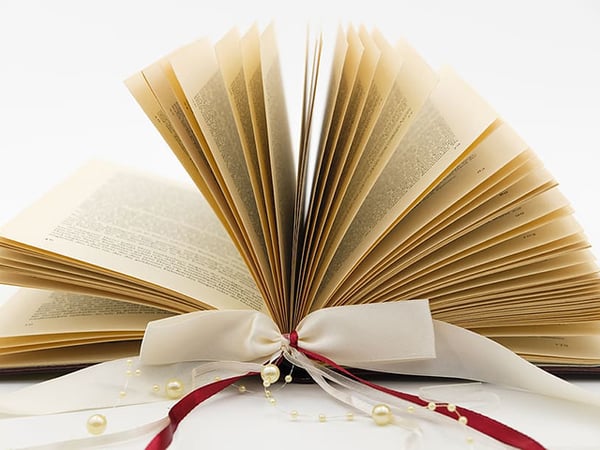 Books are always a popular gift for young and old, and given this year's strong book sales as we shelter and school in place, many more of us are likely to be giving and getting books this holiday season.
According to Publishers Weekly: "A number of big summer bestsellers, a surge in interest in books on social justice, and ongoing demand by parents for children's books that both educate and entertain combined to continue to push up unit sales of print books through this year's third quarter. According to NPD BookScan, print unit sales rose 6.4% for the nine months ended Oct. 3, 2020 over the comparable span in 2019."
On the top of many shopping lists will be former President Barack Obama's much anticipated memoir "A Promised Land." The 768-page book, the first of two volumes, will be released in mid-November in 25 languages. For a sneak preview read an excerpt in The New Yorker about how the Affordable Care Act, also known as ObamaCare, was passed.
The New York Times says demand for Obama's book is expected to be "extraordinary," right up there with Michelle Obama's memoir "Becoming" that was released two years ago and has sold more than 8 million copies.
More Memoirs and Biographies Coming
Another two-volume treatment in the works is about former Massachusetts Senator Edward Kennedy, who died in 2009. The author of "Catching the Wind" is Neal Gabler, who also wrote "Walt Disney: The Triumph of the American Imagination."
And another former U.S. president is making publishing news: Jonathan Alter's "His Very Best: Jimmy Carter, A Life."
Blue Zones predicts that the memoir of Texas actor Matthew McConaughey's "might just be one of the best surprises of 2020. In a year full of movie plot twists, it takes only a few pages into "Greenlights" before you see that this is not the celebrity memoir you thought it was."
Two new biographies feature poets: "The Power of Adrienne Rich: A Biography" by Hilary Holladay and "Red Comet: The Short Life and Blazing Art of Sylvia Plath."
Books for Children in our Lives
Each year a committee of the Association for Library Service to Children (ALSC) identifies the best of the best in children's books. Here are 6 books from its Notable Books of 2020 list:
For Young Readers
"The Book Rescuer: How a Mensch from Massachusetts Saved Yiddish Literature for Generations to Come," by Sue Macy. Illus. by Stacy Innerst. With dramatic art, this picture book biography tells the story of Aaron Lansky's mission to save Yiddish literature

"It Began with a Page: How Gyo Fujikawa Drew the Way," by Kyo Maclear. Illus. by Julie Morstad. This biography recounts the life of a trailblazing Japanese American picture book artist.

"

Sing a Song: How "Lift Every Voice and Sing" Inspired Generation

s," by K

elly Starling Lyons. Illus. by Keith Mallett. This story behind the Black National Anthem, "Lift Every Voice and Sing," shows its impact over the generations.
For Middle Readers
"Hector: A Boy, a Protest, and the Photograph That Changed Apartheid," by Adrienne Wright. Illus. by the author. The true story of the dramatic photograph of a young boy's tragic death that became a symbol of the injustice of Apartheid.

"Indian No More," by Charlene Willing McManis and Traci Sorell. In 1954, Regina and her family move from their reservation to Los Angeles after their tribe is terminated by the U.S. government.

"Lety Out Loud," by Angela Cervantes. While spending the summer volunteering in an animal shelter, English language learner Lety Muñoz learns to use her voice to stand up for others.
And Finally
The 2020 National Book Awards will be announced November 18. Categories include fiction, non-fiction, poetry, translated works and young people's literature.
The fiction finalists are:
"Leave the World Behind," Rumaan Alam;

"A Children's Bible" by Lydia Millet;

"The Secret Lives of Church Ladies" by Deesha Philyaw;

"Shuggie Bain" by Douglas Stuart;

"Interior Chinatown" by Charles Yu.
And finally for a book lover who likes to revisit favorites there's the recently published "Ex Libris: 100 Books to Read and Reread" by Pulitzer Prize–winning literary critic Michiko Kakutani. She shares "personal, thought-provoking essays about books that have mattered to her and that help illuminate the world we live in today."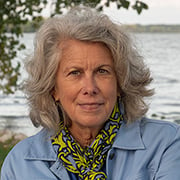 In the past, Molly Kavanaugh frequently wrote about Kendal at Oberlin for the Cleveland Plain Dealer, where she was a reporter for 16 years. Now we are happy to have her writing for the Kendal at Oberlin Community.