Published: November 18, 2021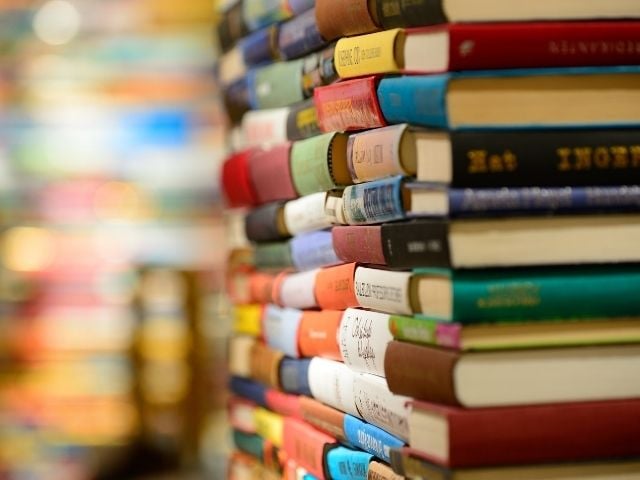 Cold days and longer nights plus holiday giving means 'tis the season to browse bookstores and reading lists to find the perfect books to read and give ( if you time it right you can read and share).
We all have favorite books from classics to children's we like to reread and give, but this year let's focus on what's new on the shelves, starting with fiction.
The New York Times compiled a list of 20 new works of fiction and here are 5 of their picks:
"Our Country Friends," a pandemic novel by Oberlin College grad Gary Shteyngart;
"Crossroads," the first of a planned trilogy by Jonathan Franzen;
"State of Terror," by mystery writer Louise Penny and politician Hillary Rodham Clinton.
"Bewilderment," by Pulitzer Prize novelist Richard Powers;
"Harlem Shuffle," by Colson Whitehead, also a Pulitzer Prize author.
Speaking of Pulitzers, as you and your friends read fiction released in 2021 you can join in the fun of trying to predict next year's winners. According to PPrize.com, "We had a wonderful community discussion on the 2021 page, and we hope to repeat the enthusiasm with this new 2022 Prediction page. This looks to be a strong year for Pulitzer-worthy novels, and there is already much to discuss. We will post 2022 predictions toward the end of this year or early 2022 as the award season approaches. So who do you think will win in 2022?"
What Else is New in 2021
"Nonfiction has been amazing lately. Amazing! There are so many fantastic stories, voices, interesting things to learn — it just doesn't end," writes Jamie Canaves for "Book Riot."
Here are 5 of her picks:
"Last Call: A True Story of Love, Lust, and Murder in Queer New York City," by Elon Green. (Writes Jamie, "Green does a fantastic job of bringing voice and attention to the victims of a serial killer who prayed on New York City's gay community in the '80s and '90s.")
"Animal, Vegetable, Junk: A History of Food, from Sustainable to Suicidal," by Mark Bittman;
"You Are Your Best Thing: Vulnerability, Shame Resilience and the Black Experience," edited by MeToo activist Tarana Burke and professor Brené Brown.
"Empire of Pain: The Secret History of the Sackler Dynasty," by Patrick Redden Keefe;
"Crying in H Mart," a grief memoir by Michelle Zauner.
Other 2021 non-fiction of interest includes "The 1619 Project: A New Origin Story," which expands on the New York Times project created by Nikole Hannah-Jones and published in the Times magazine two years ago: "That project made a bold claim, which remains the central idea of the book: that the moment in August 1619 when the first enslaved Africans arrived in the English colonies that would become the United States could, in a sense, be considered the country's origin."
Journalist Sam Quinones, who increased our understanding of the opioid epidemic in his 2015 book "Dreamland" about Portsmouth, Ohio has a new book – "The Least of Us: True Tales of America and Hope in the time of Fentanyl and Meth."
New books by spiritual writers include "Zen and the Art of Saving the Planet" by Buddhist Zen Master Thich Nhat Hanh and "The Monastic Heart: 50 Simple Practices for a Contemplative and Fulfilling Life" by Benedictine Sister Joan Chittister.
For the Children in Your Life
"Parents" magazine compiles an annual list of its best books for children of all ages.
Here are a handful of picks from its list for each age group.
Best board book for babies, toddlers and preschoolers
"Who Needs a Hug" by Dean Hacohen, illustrated by Sherry Scharschmidt (ages 0 to 3)
"Snap! Chomp Your Jaws" written and illustrated by Bob Barner (ages 3 to 5)
Best picture books for kids ages 3 to 8
"Stella's Stellar Hair" written and illustrated by Yesenia Moises (ages 4 to 8)
"Our Skin: A First Conversation about Race" written by Megan Madison and Jessica Ralli, illustrated by Isabel Roxas (ages 2 to 8)
Best chapter books for kids ages 5 to 12
"Simon and Chester: Super Detectives!" written and illustrated by Cale Atkinson (ages 6 to 9)
"The Chance to Fly" written by Ali Stroker and Stacy Davidowitz (ages 8 to 12)
Best books for teens
"Between Perfect and Real" by Ray Stoeve (13+)
"Black Birds in the Sky" by Brandy Colbert (14+)
And Finally, Buying Books
Remember when Amazon was just an online bookseller? Now more than 25 years later Amazon is the ultimate big box and the independent bookstore market is struggling.
When it comes to fastest delivery and best cost it's hard to beat Amazon, but consider the ramifications.
"If independent bookstores disappeared, authors would be screwed," said Dennis Johnson, co-founder and publisher of Melville House, a bookstore and press based in Brooklyn. "When there are fewer bookstores in the landscape, there are fewer book sales and fewer people just aware of books."
To shop in-person find a list of local bookstores by visiting Bookshop.org or IndieBound.org. Many bookstores also offer online ordering and membership incentive programs, which would make a perfect gift for the bibliophile on your list – and that includes you.
Road Map to Residency
---
Moving to a new home is not an easy task. But it can mean an exciting new beginning.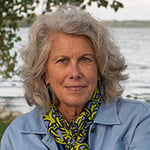 In the past, Molly Kavanaugh frequently wrote about Kendal at Oberlin for the Cleveland Plain Dealer, where she was a reporter for 16 years. Now we are happy to have her writing for the Kendal at Oberlin Community.
About Kendal at Oberlin: Kendal is a nonprofit life plan community serving older adults in northeast Ohio. Located about one mile from Oberlin College and Conservatory, and about a 40 minute drive from downtown Cleveland, Kendal offers a vibrant resident-led lifestyle with access to music, art and lifelong learning.