Published: January 12, 2023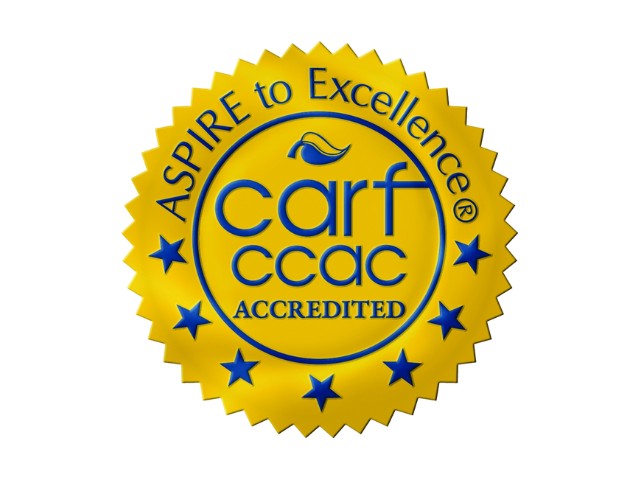 It's the highest "Seal of Approval" for life plan communities and not only did Kendal at Oberlin once again renew its five-year CARF accreditation, but the community received a sterling report achieved by few.
In addition to three pages outlining Kendal's strengths, the accreditation report identified no recommendations, which is a feat achieved in only 3% of CARF surveys.
This voluntary performance accreditation is Kendal's sixth and comes on the eve of the community's 30-year anniversary. Of the approximately 2,000 life plan communities in the United States, less than 200 are accredited by CARF-CCAC (Commission on Accreditation of Rehabilitation Facilities-Continuing Care Accreditation Commission).
CEO Barbara Thomas says she is filled with "pride that comes from the team work necessary to have a successful survey. This year we had staff and residents take lead in certain areas that were new for them and with 1,946 standards. Clearly both new and experienced contributors worked exceptionally hard to bring it together to be rated in full conformance."
CARF, an independent, nonprofit accreditor of health and human services, applies internationally recognized standards during a site survey conducted by peer surveyors. (By the way Barbara Thomas and CFO Ann O'Malley, CFO are peer surveyors.). The accreditation is an ongoing process that signals to the public that the provider is committed to continuous performance improvement, responsive to feedback and accountable to the community and its other stakeholders.
The process was more than a year long and involved dozens of staff, residents and stakeholders. "It was impressive that staff managed to do all the work to prepare information for the CARF surveyors in addition to everything needed to run a community in this time of staff shortages, COVID, and supply chain issues," said Mary Behm, who was president of the Kendal at Oberlin Residents Association during the most recent survey.
Kendal's areas of strength
The report highlighted 22 areas of strength.
Here are 5 of them:
There is a strong sense of community at the organization. Residents, staff and administration know each other on a first-name basis. Residents are included in every aspect, and they have a voice in decision-making. The feeling that there is no divide between residents, staff and administration is clear.

Independent living cottages and apartments are spacious, offering open floor plans with all amenities designed for each resident's safety and comfort. Assisted living apartments offer residents a balance of support and self-care to ensure that they maintain their choice of person-centered care. Memory care and skilled nursing facilities are also carefully planned and provided, with comprehensive services for residents who need more care.
The Kendal Early Learning Center for children provides intergenerational opportunities for residents who are referred to as "grandfriends."
The cultural competency, diversity and inclusion plan is well-written and easily understood. Its implementation is evident throughout the community with staff, residents and other stakeholders. The plan focuses on the current awareness of the issues and is forward-thinking.
Kendal at Oberlin is beautifully maintained, offering a welcoming first impression. The community is located on 110 acres with walkways and paths meandering through a number of protected wetlands. Residents and staff have worked together to develop the John Bartram Arboretum, offering the greater community an opportunity to see the many varieties of trees in their native habitat.
In addition, the survey citied two areas of exemplary conformance, with recognition of Kendal's strong financial ratios and its efforts in the area of dementia education.
If you are a prospective resident…
Accreditation is an important consideration if you are evaluating the quality and stability of a life plan community for your future. "Find areas of review that matter to you to determine what resonates. We are not a top-down organization. We engage often and influence one another and shape our tomorrows together. I always like to say this is not your parents' or grandparents' retirement community. Make it your own by getting involved," says Barbara Thomas.
By the way, the CARF surveyors were impressed on a personal level too. Says Mary Behm, "We were thrilled when the three surveyors all said they would love to live at Kendal at Oberlin as they gave their exit report. We would welcome them!"
Kendal at Oberlin is Accredited… Again!
---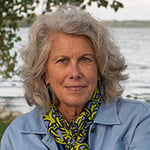 In the past, Molly Kavanaugh frequently wrote about Kendal at Oberlin for the Cleveland Plain Dealer, where she was a reporter for 16 years. Now we are happy to have her writing for the Kendal at Oberlin Community.
About Kendal at Oberlin: Kendal is a nonprofit life plan community serving older adults in northeast Ohio. Located about one mile from Oberlin College and Conservatory, and about a 40 minute drive from downtown Cleveland, Kendal offers a vibrant resident-led lifestyle with access to music, art and lifelong learning.