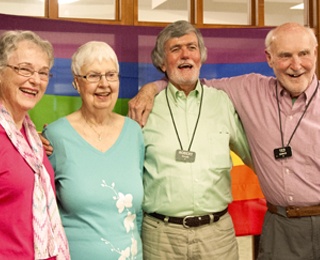 Across the United States, the June calendar is filled with rallies, marches, speeches, outdoor festivals, parades, concerts, memorials, family events, film screenings, parties, meetings, performances and workshops, attended by millions of participants. The venues vary, but the theme is universal - Lesbian, Gay, Bisexual and Transgender Pride.
June was designated as Gay Pride Month to commemorate the Stonewall Rebellion in New York City on June 28, 1969, which most historians consider to be the birth of the modern LGBT movement.
"At the time, police raids on bars catering to LGBT patrons were common, but that night, the patrons of the Stonewall Inn fought back. While historical accounts of the night vary, the violent response ignited a national firestorm of activism that brought new visibility to the struggle for LGBT equality," explains GLAAD, an organization that promotes fair and accurate reporting of the LGBT community.
The purpose of the commemorative month is to recognize the impact that lesbian, gay, bisexual and transgender individuals have had on history locally, nationally, and internationally.
The mass shooting at a gay nightclub in Orlando has cast a somber spotlight on upcoming events.
"Our hearts are broken for the victims and families of the horrific tragedy in Orlando," said GLAAD President & CEO Sarah Kate Ellis. "This unimaginable atrocity has not only robbed countless people of their loved ones, it has also stolen a sense of safety within the LGBTQ community. As we mourn the victims of this unspeakable attack, we are also reminded that the work to end hate in all its forms must continue."
President Obama Speaks Out
President Barack Obama issued a statement soon after the shooting, which claimed 49 lives and injured dozens.
"This is an especially heartbreaking day for all our friends -- our fellow Americans -- who are lesbian, gay, bisexual or transgender. The shooter targeted a nightclub where people came together to be with friends, to dance and to sing, and to live. The place where they were attacked is more than a nightclub -- it is a place of solidarity and empowerment where people have come together to raise awareness, to speak their minds, and to advocate for their civil rights.

So this is a sobering reminder that attacks on any American -- regardless of race, ethnicity, religion or sexual orientation -- is an attack on all of us and on the fundamental values of equality and dignity that define us as a country. And no act of hate or terror will ever change who we are or the values that make us Americans."
Last month, President Obama issued a proclamation to recognize Gay Pride Month. In it, he reaffirmed the country's commitment to ending discrimination of LGBT citizens, citing last year's landmark Supreme Court decision guaranteeing marriage equality in all 50 states.
"For every partnership that was not previously recognized under the law and for every American who was denied their basic civil rights, this monumental ruling instilled newfound hope, affirming the belief that we are all more free when we are treated as equals," President Obama wrote in this year's proclamation.
Ash Carter, U.S. Secretary of Defense, issued a message, paying tribute to "Lesbian, Gay, Bisexual, and Transgender service members and civilians for their dedicated service to the Department and the nation." Many other public figures and businesses have weighed in on social media.
The landmark Supreme Court case involved two gay men in Cincinnati, who had been together more than 20 years. When John Arthur, now deceased, was bedridden and dying of ALS, he and his partner, Jim Obergefell wanted to live out their remaining time together as a married couple.
"We wanted to make our commitment, our promises to each other, public and legal — and we wanted to participate in the institution of marriage, which so many people across the country have been able to do," Jim said in a recent interview.
Jim was in the courtroom on June 24, the day the decision was announced. "Today's ruling from the Supreme Court affirms what millions across the country already know to be true in our hearts: that our love is equal. It is my hope that the term gay marriage will soon be a thing of the past, that from this day forward it will be, simply, marriage," he said.
Since the ruling, Jim's book, "Love Wins: The Lovers and Lawyers Who Fought the Landmark Case for Marriage Equality," written with Washington Post reporter Debbie Cenziper, has been published. He has been involved in the fight against gay homelessness in Cincinnati, and taken on issues facing transgender men and women.
How to Celebrate Gay Pride Month
Marching in a parade or showing support by attending a festival are popular ways people, gay and straight, commemorate Lesbian, Gay, Bisexual and Transgender Pride Month. Cities, large and small, sponsor events in June, and throughout the year.
Other ways to commemorate Gay Pride Month include:
Are you looking for an open and welcoming life plan community? Get our brochure to learn more Kendal at Oberlin today!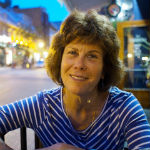 Molly Kavanaugh frequently wrote about Kendal at Oberlin for the Cleveland Plain Dealer, where she was a reporter for 16 years.