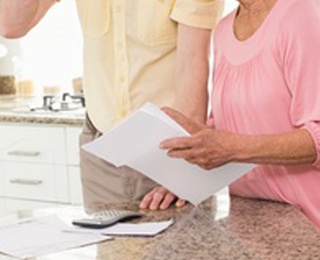 As you begin to plan your retirement, it's fun to imagine how you will spend your time volunteering, learning a new skill, visiting family and traveling to exotic locations. But an equally important consideration is deciding where and in what kind of home you want to live.
Many older adults opt for a retirement community that offers a variety of services to accommodate any changing needs as they age. These communities are typically referred to as a Continuing Care Retirement Community, also known as a Life Plan Community.
Determining the cost of such a community might seem overwhelming, but it doesn't have to be.
3 Key Financial Issues to Evaluate.
The Contract
There are three basic types of contracts:
Life Care or Extended Contract (Type A): This is usually the most expensive option, but offers unlimited assisted living, medical treatment and skilled nursing care without additional charges.
Modified Contract (Type B): This contract offers a set of services provided for a set length of time. When that time is expired, other services can be obtained, but for higher monthly fees.
Fee-for-Service Contract (Type C): The initial enrollment fee may be lower, but assisted living and skilled nursing will be paid for at their market rates, usually quite a bit higher than the cost of independent living.
What is Life Care?
A "life care" agreement, also called a comprehensive agreement, includes the cost of future long-term care services in the framework of the entry fee and monthly fees. Residential services, amenities and long term care are typically all-inclusive, with little or no increase in monthly fees during the resident's lifetime, other than nominal inflationary adjustments and ancillary expenses.
You join the community at the independent living level, with assurance that higher levels of service – assisted living and nursing care – will be there for you if or when needed, without incurring additional costs. By making these important choices before you need them, you are in control of that decision and are making the financial plans to meet your future needs. This means greater peace of mind for both you and your loved ones.
For instance, a daughter of a former Kendal at Oberlin resident estimated that her mother would have paid close to $1 million for the skilled care she received over a 10-year period. But because her mother had a comprehensive contract, she continued to pay the lower monthly independent fee.
The Entrance Fee
Most communities require a one-time entrance fee. The fee can vary depending on the type of contract you select.
Entrance fees are typically structured in one of three ways: amortized, partially refundable and fully refundable. Ask about the terms.
For more information download the "Consumer Guide to understanding financial performance and reporting in Continuing Care Retirement Communities" from the Commission on Accreditation of Rehabilitation Facilities (CARF), an independent, nonprofit accreditor of health and human services.
The Monthly Fee
The monthly fee typically includes some meals, home maintenance, housekeeping, scheduled transportation and other services. Ask for a comprehensive list of what is covered, and, when in doubt, ask what is not covered.
Also, most communities adjust the monthly fee annually. Ask what the annual increase has been over the past five years or so. Average annual increases of 3 to 4% are typical.
Making the choice to live in a Life Plan Community is a planning effort that requires careful consideration. But the reward is the peace of mind that comes with knowing you've made your own choices for future needs.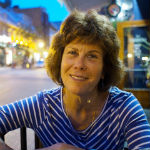 Molly Kavanaugh frequently wrote about Kendal at Oberlin for the Cleveland Plain Dealer, where she was a reporter for 16 years.