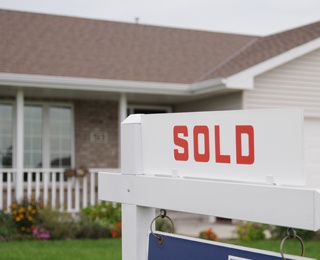 You finally did it!
After years of thinking about downsizing and moving to a condominium, retirement community or apartment, your dream came true in 2017. Now it's time to think about one more financial matter – calculating the tax benefits related to selling your main home.
Even though tax filing is still many months away, make sure all your real estate documents are in a safe place so you can retrieve them when the time comes.
---
If you've experienced any of these milestones in your life, be sure to take advantage of the tax benefits!
---
Familiarize yourself with the tax laws related to selling your house. Start with this free publication from the IRS, which outlines the tax rules related to selling your main home.
Does the Sale Pass the Main Home Test?
According to the IRS, you may be able to exclude from income any gain up to $250,000 ($500,000 on a joint return, in most cases) for the sale of your main home.
Usually, your main home is the home you live in most of the time. It can be a:
House
Houseboat
Mobile home
Cooperative apartment
Condominium
To claim the exclusion, during the five-year period ending on the date of the sale, you must have:
Owned the home for at least two years
Lived in the home as your main home for at least two years
During the two-year period ending on the date of the sale, not excluded gain from the sale of another home.
Generally, if you can exclude all of the gain, you do not need to report the sale on your tax return unless you receive a form 1099-S from your real estate broker. If you sell your home at a loss, the money you receive is not taxable. However, you cannot deduct the loss from other income.
Other Tax Factors to Consider
If you own or live in more than one home, the test for determining which one is your main home is a "facts and circumstances" test. The most important factor is where you spend the most time. But other issues that may come into play is what address is listed on your voter registration, tax returns and driver's license.
If you have a disability and are physically or mentally unable to care for yourself, you only need to show that your home was your residence for at least 12 months out of the five years leading up to the date of sale. In addition, any time you spend living in a skilled nursing center counts toward your residence requirement, so long as the center has a license from a state or other political entity to care for people with your condition.
If your spouse died, you may still qualify to exclude up to $500,000 of any gain if you meet the following requirements:
The sale took place no more than two years after the date of death of your spouse
You have not remarried
You and your late spouse met the use and ownership tests at the time of your spouse's death
Neither you nor your late spouse excluded gain from the sale of another home during the last two years.
If you operated a business out of your main home, it may affect your gain/loss calculation. For instance, if you used a spare bedroom or other physical living space as a home office, it will not affect the calculation. However, if the business was separate from your living space, such as a rental apartment with its own entrance, kitchen and bath, it will affect the calculation.
Free Tax Help Is Available
Even if you typically file your own tax returns, you might want assistance this year to help navigate the house sale. And depending on your age and income, that assistance might be free.
Here are two free programs to consider:
Volunteer Income Tax Assistance (VITA) program, run by the IRS, offers free tax help to people who generally make $54,000 or less, persons with disabilities, seniors, and limited-English-speaking taxpayers who need help preparing their own tax returns. Call 1-800-906-9887 to find the nearest VITA location. (I called and actually got a "real" person.)
AARP offers free tax preparation, with a special emphasis on helping taxpayers 50 and older. AARP tax sites are open late January to April 15, and locations will be listed here in early 2018. AARP also maintains a year-round online site to answer questions about federal taxes, and responds within three to five business days.
Tax Benefits with a Lifecare Community
Living in a continuing care retirement or Lifecare community provides tax benefits. Find out more by contacting us online or calling 800-548-9469 or 440-775-0094.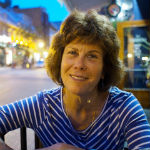 Molly Kavanaugh frequently wrote about Kendal at Oberlin for the Cleveland Plain Dealer, where she was a reporter for 16 years.