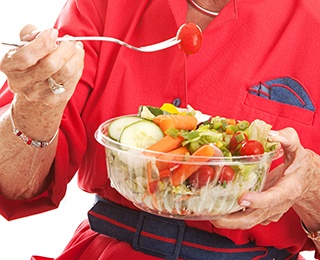 There is something great about the beginning of a new year. It's a blank slate full of promise, and an opportunity to re-evaluate and make changes to those habits that aren't working for us.
For many people, their New Year's resolutions will be health-related. Many vow to lose weight, exercise more or improve their sleep habits. These are all wonderful goals but how do we get to that place? Do we have a plan? Do we need help with staying on a plan?
Setting Healthy Goals for Your Resolutions
First, don't bite off more than you can chew. Pick small and measurable goals. Simple lifestyle changes such as filling half of your plate with vegetables or keeping a daily food diary are a lot easier to stick to than following a complicated fad diet that will not be easy to maintain in the long run.
One helpful tool for setting goals is to use the acronym "SMART." This is a term that originated in the world of business and management, but it's helpful in any area of your life. When setting a new goal, run your goals through the following questions:
Specific (simple, sensible) — Why is this goal important to you? Are you trying to lose weight to move around better, to improve your cholesterol or perhaps to fit into your clothes better?
Measurable (meaningful, motivated) — How much weight or how many inches do you want to lose? One to two pounds per week is the recommended goal for weight loss. Chances are that anything more will be difficult to maintain. Ask yourself, "on a scale of 1-10, how motivated am I to make this change?"
Achievable (attainable) — How can I accomplish this goal? Pick a method that you can live with on most days. There are thousands of diets out there. All have pros and cons. Do some research on which diet may fit your lifestyle.
Relevant (reasonable, realistic) — Is this the right time? For example, going on a diet when you have other health problems or a pending surgery may not be the best time.
Time Bound — Is this diet only for the short term? Am I going to be able to follow this plan in 6 months or a year from now?
Popular 2018 Diets
That being said, many would still like to hear about some of the more popular diets that people are trying. Time magazine put out a list of the top diets for 2018. These diets all have "moderation" in common, making them a safer choice. They are as follows:
The Dash Diet: Designed for people with high blood pressure, this diet may help with weight loss. It is characterized by a mix of fruits, vegetables, whole grains, lean proteins and low-fat dairy.
Mediterranean Diet: This diet plan is high in fruits and vegetables, as well as fatty foods like fish, nuts and olive oil. Red meat is only eaten a couple of times a month.
Flexitarian Diet: Encourages people to eat vegetarian most of the time for better health, but does not call for cutting out meat entirely.
Weight Watchers: It works on a point system, where each food is assigned a certain amount of points. People are assigned daily point values based on their individual height and weight. Foods that are higher in nutrients have fewer points. Sweets, on the other hand, are higher in points.
The MIND Diet: A mix of DASH and the Mediterranean diet, this diet is supposed to help preserve the mind and prevent Alzheimer's disease. People are to eat from 10 brain-healthy food groups: greens, other vegetables, nuts, berries, beans, whole grains, fish, poultry, olive oil and wine. They are to avoid red meats, butter, cheese, sweets and fried or fast food.
Achieving Your 2018 Health Goals
I attended a conference on weight loss back in October. It became abundantly clear to me that successful weight control has more to do with "what is between our ears." In other words, it has a lot to do with our emotions and self-discipline.
Being mindful is crucial to understanding what is leading us to overeat or to fall off the wagon. The next step is to find other things that we enjoy as an alternative to turning toward food for self-soothing.
Examples of healthy diversions may include a walk, listening to music, meditation or talking with a friend. And if you do fall off the wagon... as the old song goes, "pick myself up, dust myself off, and start all over again."
Healthy Living All Year Long
While there's an increased focus on healthy living during the first few months of the new year, it's important to keep your health a priority year-round. At Kendal at Oberlin, healthy living is easy with a fitness center, classes, wellness programs and beautiful natural spaces for outdoor exercise.
If you'd like to receive more tips on healthy living, download our free guide, "10 Best Practices for Staying Healthy After Age 60."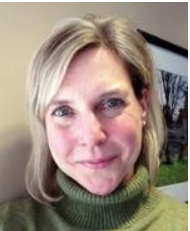 Sue Campbell, RD, LD: Sue is the Community Nutritionist at Kendal at Oberlin in Oberlin, Ohio. She studied at Ohio University and graduated with a degree in Dietetics in 1992. She works with older adults and particularly enjoys wellness topics, cooking and writing.