Published: January 25, 2016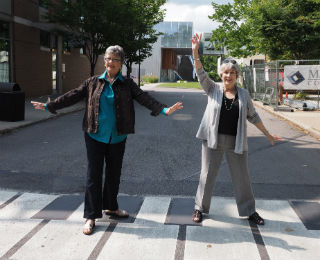 A realtor once told my husband and me not to get bogged down trying to figure out the best season or month to put our house on the market. Rather, he advised us to evaluate our personal situation and goals, then proceed accordingly.I think that is good advice when you or your loved ones are talking about retirement planning and a possible move to a continuing care retirement community, also known as a life plan community. Certainly your financial health, which can be affected by the overall economy, is a consideration, but so is your physical, mental and social wellbeing.
What to Consider?
Industry expert Brad Breeding, President of My Life Site, tells people to consider 5 issues when evaluating the best time to move to a life plan, or retirement community:
1. Involvement. Since one of the key benefits of living in such a community is its amenities and variety of activities, moving when you are younger and healthier allows you to fully enjoy all the benefits for a longer period.
2. Wellness. With a focus on independent living and preventive care, residents can take advantage of meals, exercise and other activities that promote a healthy lifestyle.
3. Relationships. Opportunities to make new friends with people of all ages abound in communities like Kendal at Oberlin, preventing isolation and loneliness.
4. Window of Opportunity. "Continuing care contracts generally require that residents must be able to live independently and that they are not at an increased risk for assisted living or healthcare services. Therefore, many communities will perform a health evaluation on prospective residents as a part of the application process. Those who do not meet the community's health criteria can be declined for entry and miss the opportunity to benefit from what a continuing care retirement community offers," Brad Breeding explains.
5. Easier Transition. We all know that moving and making major life changes can get more difficult with age, so adapting to a new place is likely to be easier when you are younger and healthier.
What's Your Next Move?
Talk to a financial planner who is knowledgeable about continuing care retirement community contracts. Review your ideal timetable and how that fits it with the fluctuating economy.
Any move is major, and this one is no exception. Relocating to a retirement community typically takes at least a year or longer from the time you decide such a move is right for you.
You will want to research and visit several communities. With Kendal's "Try It, You'll Like It!" program, you can spend a day or two sampling the lifestyle at the community, meeting residents and participating in activities.
There is an admissions process, and many communities have waiting lists, particularly when you are looking for a home with specific space accommodations and location preferences.
And you likely will be downsizing. Marie Kondo, author of "the life-changing magic of tidying up" has lots of simple suggestions. Plus you have a house or condominium you want to start getting ready to put on the market, when you decide the time is right.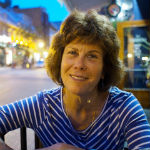 Molly Kavanaugh frequently wrote about Kendal at Oberlin for the Cleveland Plain Dealer, where she was a reporter for 16 years.