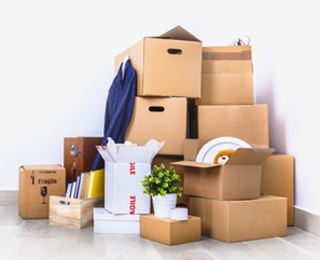 Moving to a smaller house is at least 3 years down the road for my husband and me, but I'm already thinking about downsizing. Like many baby boomers, our house is full of our stuff, our adult child's stuff and stuff from our deceased parents. Bookshelves and closets are overflowing, assorted figurines and knick-knacks line table and counter tops, and extra furniture fills the rooms. And don't get me started on the garage and attic.
True, I haven't done much more than think about discarding, but this spring, an event at Kendal at Oberlin might just motivate me to act.
Been There, Done That
Gary Olin and Sally Nelson-Olin moved to Kendal in 2015, but the retired ministers were veteran movers and had less anxiety than many couples.
Here are a few ways they tackled the task of moving from a 3,100-square-foot house in Lakeside with an attic and two-car garage to a 1,100-square-foot cottage with no attic and a one-vehicle carport.
They downloaded free space planning furniture templates and measured furniture as they worked on a floor plan.
As they whittled the furnishing inventory down, they looked for items that have storage space or multiple uses.
Sally made a list of everything in their Lakeside house. The home inventory listed the item; size (dimensions); significance; whether to keep, sell or donate; and its new location.
During family gatherings leading up to their move, tables full of tools or books were set up, with boxes and bags for family members to cart home their selections.
Along with a tape measure, the couple's other best friends were a camera, scanner and computer. They used the camera to take photographs of treasured items they were parting with, along with a brief identification. They scanned old letters and other meaningful or important documents and digitized dozens of classical music CDs, which they then donated to Oberlin College's Conservatory of Music.
And finally, they purchased many items with the potential to store and save space. Slim hangers, space-saver vacuum bags for sweaters and other clothes and collapsible containers are just a few of the many space-saving items on the market.
"My goal is to keep downsizing," Sally said. "It is freeing to get rid of things, and when you have less stuff, you have less to worry about."
The Lighter Side of Downsizing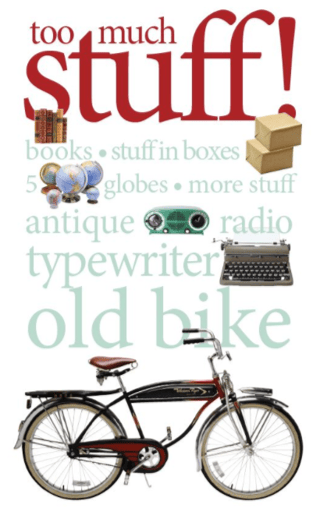 Emcee for the event is James Leo Francis Patrick Walsh, who did not spend much time measuring furniture and making lists when he and his wife moved out of their 3,000-square-foot house after 50 years.
Walsh, a retired Oberlin College professor and former city prosecutor, likes a good laugh and will have the audience chuckling as he shares his travails.
Some highlights from James' move:
"Furniture? Give me a break. One donates it to the Methodist resale and you know what? Your home is invaded by a horde of people with pickup trucks. They take everything that you value. Went to the bathroom and lost my barbeque, hammock, l6-pound sledge hammer, all of my tools and the ladders I needed to continue the downsizing. Even the 11 pairs of cowboy boots I have had since the last roundup were lifted in that frenzy.
"Pictures? Egad, one cannot even get rid of the frames. They won't even take them to feature pictures on the Post Office wall. And, digitize them, you say? Again, come on folks, who is going to sit around and digitize hundreds of framed pictures and untold photographs?"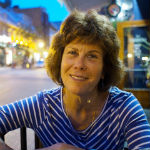 Molly Kavanaugh frequently wrote about Kendal at Oberlin for the Cleveland Plain Dealer, where she was a reporter for 16 years.