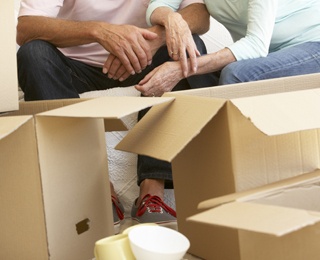 A major decision is behind you, and you can't wait for it to happen. You have decided to move into a retirement community and have found the perfect place to call home.
But a couple more decisions now wait in the wings: How to part with furniture, household items, clothes, mementos and other belongings you no longer need or have room for, and how to embrace the newness that this move offers.
As spiritual author Joan Chittister writes in The Gift of Years, Growing Older Gracefully: "The time is here. We have a chance to become what all the living has enabled us to be. Now we can make sense of it. But only if we can let go of the past."
So let's begin.
Parting with the Past
Moving to a retirement community means you no longer need a lawn mower, snow blower and all the assorted stuff that goes with them. You'll probably be eating some of your meals in a community dining room, which means fewer pots, pans, dishes and table linens. And a smaller living space means you'll have to discard, replace or adapt the sectional sofa, bedroom furniture and other furnishings with more compact pieces.
As you make lists and start to sort, sell and give away, keep a few things in mind.
Many things you are thrilled to be finally tossing, so no need for rules here. But there are other items full of memories. Children's books and toys. Wedding and birthday presents. Keepsakes from vacations. Much beloved, and worn, clothes.
You can bring some of these items to your new home, but certainly not all of them.
Popular downsizing author Marie Kondo tells people to remember that the item "has already completed its role in your life, and you are free to say, 'Thank you for giving me joy when I bought you.'"
Now start thinking how this cherished item might bring joy to another person. Your bibliophile friend could use another bookcase, the neighbor who still shovels snow would love the snow blower, and a child or grandchild would appreciate a vase or glass bowl.
Your belongings could also bring joy to a charitable organization. Homeless shelters need furnishings to help residents move into an apartment, animal shelters need towels, libraries raise money from book sales, day care centers can use art supplies, and on and on.
Welcoming the Future
Moving into a new home means some of your old stuff will have a new look, and maybe a new use. Often as we downsize, we find items we had forgotten we owned. Now that colorful piece of pottery has a place of honor at the entrance. A painting in a back bedroom sparkles over the living room couch. An embroidered placement looks perfect on the end table.
The move will probably change you, too.
Many people talk about the freedom that comes from downsizing. Not only does it free up space, but also time. A smaller home in a retirement community means you will be spending less time cleaning and maintaining your living space.
So how will you spend this gift of time?
You have a box of beads, but never had the time to take a jewelry class or make earrings for friends. Now you do.
You have always wanted to learn ballroom dancing, or join a birding club, but you never had time. Now you do.
You would be a good mentor to troubled teens, or a big help at the food pantry, but you never had time. Now you do.
You have dreamed of taking a train out west, or a river cruise through France, but never had time. Now you do. And you also have time to take a French class before setting sail.
You'll discover new interests at your retirement community, too. Kendal at Oberlin, for instance, has dozens of interest groups and committees for residents. Interests range from woodworking to flower arranging, table tennis to volunteering in the resale shop. New groups are always being added, as residents continue to bring their skills and interests to the table.
"Old age is the time to be dangerous. Dangerously fun loving, dangerously honest. Dangerously involved. Dangerously alive," Joan Chittister writes. "This is the time to do every single thing we can possibly do with all the life we can bring to it."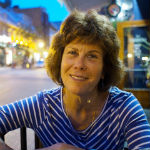 Molly Kavanaugh frequently wrote about Kendal at Oberlin for the Cleveland Plain Dealer, where she was a reporter for 16 years.