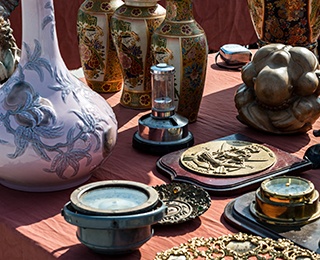 If you're thinking about moving to a retirement community, condo or smaller home, you've probably read an article or two about downsizing and these 3 key points are not new:
Your children don't want your stuff;
Your stuff isn't worth what you think it is;
You have too much stuff.
You probably also know a thing or two about giving, mainly that giving makes the recipient and the giver feel good.
So, let's approach downsizing with an uplifting attitude, looking at it as a way to benefit others and yourself. Let's call it a "win-win".
The Top 10 List of Stuff
Appraiser Elizabeth Stewart wrote a book entitled "No Thanks, Mom: The Top 10 Objects Your Kids DO NOT Want (and what to do with them)." One reviewer of the book wrote: "A wake-up call that may inspire retirees to spend their kids' inheritances."
Here are 3 objects and her suggestions of where to donate.
Porcelain figurine collections (Hummel's, Precious Moments and the like): Donate to a retirement home that has a holiday gift exchange;
Quality linens (embroidered pillowcases, tablecloths, napkins, etc.): Donate to a seamstress or costume shop;
Heavy, dark antique furniture: Donate to a second-hand store.
Her other 7 objects will not surprise you: books; pictures and other paper ephemera; sewing machines and steamer trunks; silver-plated objects; Persian rugs; sterling silver flatware and crystal wine services; and fine china. Most of her recommendations are to donate, but she does not provide lots of specifics.
A Northern Ohio Directory Full of Ideas
Since 1997 the Cuyahoga County Solid Waste District has been publishing "Pass It On: A Resource-Full Guide to Donating Usable Stuff."
"While this guide lists over 135 places to donate unwanted items in
Cuyahoga County (and just beyond its borders), it is not exhaustive.
Other donation possibilities exist in your local school, church,
theater company, nursing home and library. Be creative and think
of who might benefit from your unwanted items."
Here are some suggestions from "Pass It On" to get the creative juices flowing (call first to make sure an organization still needs donations):
Boys & Girls Clubs of Cleveland (216-883-2106) needs arts and crafts supplies, cameras and photography equipment, toys and games;
Dress for Success (216-391-2314) needs interview appropriate dry-cleaned women's clothes and accessories (purses, jewelry, unopened makeup);
Family Promise of Greater Cleveland (216-767-4060) needs appliances, furniture and household goods to assist homeless families;
The First Tee of Cleveland (216-641-7799) needs junior golf clubs for its youth program.
What About Your Community?
The local animal shelter could use towels, dog crates and other pet supplies. Donate books to the library for its annual book sale (or find a nearby Little Free Library).
Suggestions for other donations included:
Contact local historical museums about old phone books, yearbooks and photographs with local buildings;
Ask local schools, daycares and art centers about fabric, art supplies and toy donations;
List items on freecycle.org, a national, nonprofit internet site for people to give and get free stuff;
Find a nearby Habitat for Humanity ReStore, which takes building materials, tools and lots more.
Contact area churches about flower vases and other needs for member shut-ins.
As you put together a list of area organizations for your donations and begin the "uplifting" experience of downsizing, keep a few "do's" and "don'ts" in mind.
Do measure and use floor plans to decide what furniture to keep and what to donate.
Don't start with photographs, children's memorabilia and other sentimental stuff.
Do consider hiring a moving expert, such as a Senior Move Manager, if deadlines loom and stress is high.
Don't procrastinate by moving overflow stuff into a rented storage unit with the plan to tackle after the move.
For more "do's" and "don'ts", downsizing tips from the best-selling author, Marie Kondo, and other tips on what to give, donate or discard, download our free "Do's and Don'ts of Downsizing" guide.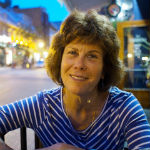 In the past, Molly Kavanaugh frequently wrote about Kendal at Oberlin for the Cleveland Plain Dealer, where she was a reporter for 16 years. Now we are happy to have her writing for the Kendal at Oberlin Community.