Published: August 25, 2021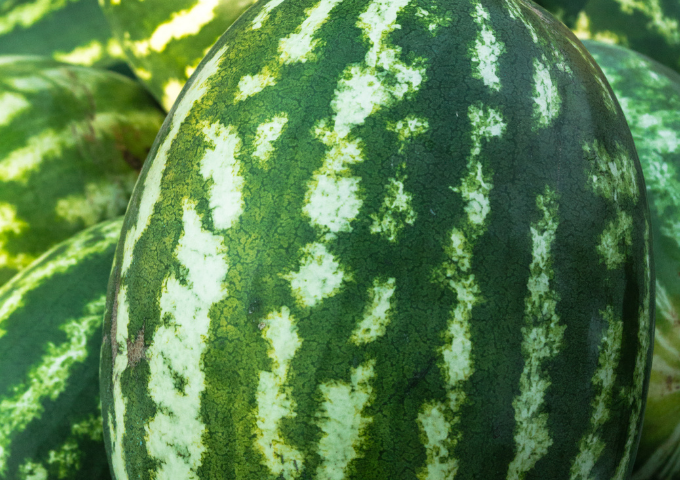 We can eat fresh fruit salad and just about any fruit from mangoes to pomegranates year-round, thanks to the global network of growing and shipping that delivers fresh fruit to grocery store aisles thousands of miles away.
But local produce, well there is something special about biting into a peach, apple, melon and berry that is grown nearby. Turns out eating local is also good for our health, according to Michigan State University Extension:
"Local food has more nutrients. Local food has a shorter time between harvest and your table, and it is less likely that the nutrient value has decreased. Food imported from far-away states and countries is often older, has traveled and sits in distribution centers before it gets to your store. And locally grown food is full of flavor. When grown locally, the crops are picked at their peak of ripeness versus being harvested early in order to be shipped and distributed to your local retail store. Many times produce at local markets has been picked within 24 hours of your purchase."
Buying local produce supports the local economy too, including your neighbors who are farmers or who work in the fields. And shopping local is also good for the environment because there is less energy spent getting food to your table.
Ohio's Fruity Bounty
According to the Ohio Farm Bureau, the Buckeye state has a fruit-filled calendar.
Let's start with apples, harvested from August to early November in several dozen varieties. Markets are peachy right now through mid-September. Ditto for blackberries and blueberries, but we have passed the season for strawberries and raspberries (though some growers harvest fall raspberries) and cherries.
Other Ohio fruits include cantaloupe and watermelon (check out the Milan Melon Festival Sept. 4-6 where you can enjoy ice cream and sherbet made with local melons), grapes, pears and plums and nectarines.
Several of Ohio's fruit can be found on Healthline's top 20 super nutritious fruits, starting with apples.
"They're rich in both soluble and insoluble fiber, such as pectin, hemicellulose, and cellulose. These help you manage your blood sugar levels, promote good digestion, and support gut and heart health.
"In addition, they're a good source of vitamin C and plant polyphenols, which are disease-fighting compounds found in plants. In fact, consuming apples regularly may lower your risk of heart disease, stroke, cancer, overweight, obesity, and neurological disorders. Note that most of the polyphenols in apples are located just below the skin, so be sure to eat it to reap the greatest benefits."
Other Buckeye fruits that are especially healthy include: blueberries, with antioxidant and anti-inflammatory properties: strawberries, a good source of Vitamin C, folate and magnesium and low in sugar content; cherries, a great source of fiber and potassium; and watermelon, an abundant source of antioxidants, such as vitamins A and C, beta carotene, and lycopene.
Eat a Variety of Fruits
Of course, we love oranges, pineapples, bananas and other fruits that are not grown locally. And our body loves the variety too, according to Harvard University School of Public Health:
"At least nine different families of fruits and vegetables exist, each with potentially hundreds of different plant compounds that are beneficial to health. Eat a variety of types and colors of produce in order to give your body the mix of nutrients it needs. This not only ensures a greater diversity of beneficial plant chemicals but also creates eye-appealing meals."
Some people shy away from eating fruit because of its sugar content but Harvard nutritionists explain that the natural sugar found in fruits is much less detrimental to our health than added sugar, plus fruit is packed with beneficial nutrients.
"To obtain the most nutrients, consume fresh produce within a few days, or frozen varieties within a few weeks. When choosing canned or frozen produce, select options that do not include extra sodium, sugar, or other additives," they advise.
To maximize the health benefits of fruit when cooking, choose recipes that are low in salt, sugar, saturated fats and refined grains. To find healthy fruit recipes visit Harvard's School of Public Health and Blue Zones, whose mission is to empower everyone, everywhere to live longer, better lives through healthy diet, exercise and social relationships.
Free Guide: 10 Best Practices for Staying Healthy After 60
---
In our free guide, we share many actions you can take to live a long, healthy and happy life in body, mind and spirit!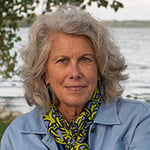 In the past, Molly Kavanaugh frequently wrote about Kendal at Oberlin for the Cleveland Plain Dealer, where she was a reporter for 16 years. Now we are happy to have her writing for the Kendal at Oberlin Community.
About Kendal at Oberlin: Kendal is a nonprofit life plan community serving older adults in northeast Ohio. Located about one mile from Oberlin College and Conservatory, and about a 40 minute drive from downtown Cleveland, Kendal offers a vibrant resident-led lifestyle with access to music, art and lifelong learning.