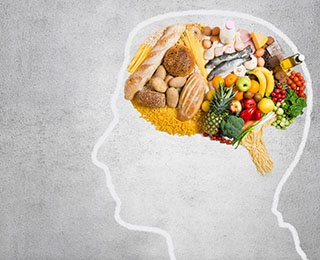 Eating the right foods to maintain a healthy mind and body is a year-round activity. That said, even super-nutrition minded men and women occasionally fall off the "good food" wagon.
The folks at the Academy of Nutrition and Dietetics understand the challenges we face, which is why they have been promoting March as National Nutrition Month® for nearly 40 years.
For 2018, the Academy has come up with 18 health tips, most of which we are not new to us, but easily overlooked in our day-to-day eating.
Here are 8 of them:
Eat breakfast;
Be active;
Read food labels;
Drink more water;
Eat seafood twice a week;
Reduce sugar;
Watch portion sizes;
Eat healthy snacks.
Older men and women have special dietary needs associated with their age. For instance, older adults need fewer calories to maintain a healthy weight but more calcium and Vitamin D for healthy bones.
"Include three servings of fat-free or low-fat milk, yogurt or cheese each day. If you are lactose intolerant, try lactose-free milk or a calcium-fortified soy beverage," the academy recommends.
To address your specific concerns, consult a registered dietitian nutritionist (RDN) or talk to your family doctor.
Diets for a Healthy Mind
Eating foods that promote and maintain a healthy mind is also important for older adults, and there is much promising news on this front.
Studies have found that two diets – the Mediterranean and the MIND – can improve memory and thinking in older adults.
The Mediterranean diet includes eating primarily plant-based foods (fruits, vegetables, whole grains, nuts), using olive oil instead of butter, herbs and spices instead of salt, and fish and poultry instead of red meat.
"Research has shown that the traditional Mediterranean diet reduces the risk of heart disease. The Mediterranean diet is also associated with a reduced incidence of cancer, and Parkinson's and Alzheimer's diseases," the Mayo Clinic Staff writes.
The MIND diet—Mediterranean-DASH Intervention for Neurodegenerative Delay—was developed following research that found combining Mediterranean and DASH Diets could lower the risk of Alzheimer's.
MIND focuses on 15 food groups – 10 that are good, such as berries and green leafy vegetables, and 5 to avoid, like red meat and cheese.
"They found that older people who ate the Mediterranean and MIND-style diets scored significantly better on the cognitive function tests than those who ate less healthy diets. In fact, older people who ate a Mediterranean-style diet had 35 percent lower risk of scoring poorly on cognitive tests. Even those who ate a moderate Mediterranean-style diet had 15 percent lower risk of doing poorly on cognitive tests. The researchers noted similar results for people who ate MIND-style diets," according to the American Geriatrics Society.
Another study found that adding extra nuts or olive oil to the Mediterranean diet can also improve brain health.
Resources for a Healthy Mind
Crunchy Walnut-Crusted Salmon Fillets has three key ingredients (salmon, walnuts, olive oil) and Creamy Zucchini Noodles with White Lentil Spring Onion Sauce has five (lentils, green onions, basil, zucchini, sunflower seeds).
The folks at Be Brain Fit have compiled more than 40 recipes and listed several resources, including Registered Dietitian Nutritionist Maggie Moon, author of The MIND Diet.
But we all know that healthy eating is just one piece of the puzzle to keeping our brain in optimum health.
Speaking of puzzles, many of us challenge ourselves to learn a new skill, language or other type of mentally stimulating activity. Watching Jeopardy every night keeps centenarian Frances Kolarek's sharp, she says.
Others sign up for a college class (many colleges and universities offer free audit classes for people over the age of 60), engage in intergenerational activities or volunteer.
Staying physically and mentally active is key to keeping your brain healthy, says Harvard Medical College.
"Mental decline is common, and it's one of the most feared consequences of aging. But cognitive impairment is not inevitable," they write in "12 Ways to Keep Your Brain Young."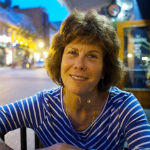 In the past, Molly Kavanaugh frequently wrote about Kendal at Oberlin for the Cleveland Plain Dealer, where she was a reporter for 16 years. Now we are happy to have her writing for the Kendal at Oberlin Community.