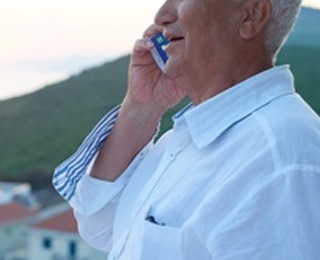 People who grew up in the 1930s, 1940s, and 1950s were generally raised to be polite and trusting. Today, these men and women have years of work behind them, have raised their families and are likely to have excellent credit, own their homes and have disposable income.
Positive attributes, for sure, but also the reason that older adults are often the targets of fraudulent scams, explains the Federal Bureau of Investigation.
"Senior citizens are more interested in and susceptible to products promising increased cognitive function, virility, physical conditioning, anti-cancer properties, and so on. In a country where new cures and vaccinations for old diseases have given every American hope for a long and fruitful life, it is not so unbelievable that the con artists' products can do what they claim," according to FBI's Common Fraud Schemes webpage.
Scams occur by telephone, mail, e-mail, phony websites, door-to-door solicitations, and fliers. Topics run the gamut, from fake charities using a recent natural disaster to steal money to those preying on veterans, caregivers, grandparents, widows and widowers.
Frauds that especially target senior citizens involve:
Health care and health insurance;
Prescription drugs;
Funeral and cemetery;
Anti-aging products;
Reverse mortgage;
Investments.
Telltale Signs of Scam
Knowing that con artists are plentiful and constantly trying to create the next, best, believable scam can be scary. But consumers can find lots of helpful information on the Internet and elsewhere, and protection advocates are plentiful.
The best defense is being able to quickly identify a scam so you can avoid becoming a victim of one.
Ohio Attorney General Mike DeWine's Elder Fraud division lists eight signs of a scam:
You've won a contest you've never heard of;
You're pressured to "act now;"
You have to pay a fee to receive your "prize;"
Your personal information is requested;
A large down-payment is requested;
The company refuses to provide written information;
The company has no physical address, only a P.O. Box;
They insist you pay in cash.
Popular Phone Scams
Despite the ubiquitous Internet, scams occurring over the telephone continue to be prevalent, and now include cellular devices.
Scammers may pose as government agencies or businesses, such as the IRS during tax filing season. They can disguise the phone number so it appears legitimate, so you can't always rely on caller ID.
Do not provide any personal information, and listen to what the caller is saying.
Is there pressure to act immediately?
Is the caller advising you not tell family and friends about the conversation?
Is the caller asking you to provide personal information or provide remote access to your computer or other electronic device?
One common phone scam targets grandparents.
Here's how it works, according to Ohio Attorney General Mike DeWine:
"Grandparents are told their grandchild has been in an accident, arrested for driving under the influence, or found with marijuana in the car. Sometimes an 'officer' or an 'attorney' comes on the phone to explain the seriousness of the situation and why money is needed right away (to post bail or to cover medical costs, for example).
Then the grandparents are asked to purchase prepaid money cards, which are commonly available at grocery and convenience stores. Once they purchase the cards, they are told to provide the multi-digit codes on the back of the cards. With this information, scammers can go online and drain the cards' funds."
When in doubt, ask the caller a question only your grandchild would know how to answer, or ask the person to call back so you can check with your son or daughter regarding the whereabouts of your grandchild.
Last year DeWine's office received about 40 complaints involving grandparents, with an average reported loss of $4,000. (The scam can also center on your adult children.)
The National Council on Aging lists three other telemarketing frauds aimed at older adults:
The caller tells the individual that he has found a large sum of money and is willing to split it if the person will make a "good faith" payment by withdrawing funds from his bank account. Often, a second con artist is involved, posing as a lawyer, banker, or some other trustworthy stranger.
Money is solicited for a fake charity, which often occurs after natural disasters.
The caller says a relative is in the hospital and needs money.
If You are a Victim
Contact the police and your bank if money has been taken out of your account.
To report financial fraud, contact the FBI at 202-324-3000 or online at https://tips.fbi.gov. In addition, the FBI provides links to other government agencies, depending on the type of fraud that has occurred.
File a complaint with your state's Attorney General. Check the National Association of Attorneys General list to find your attorney general.
And even if you were not a victim, you can report the attempted fraud with the Better Business Bureau to help the agency track scams and alert other consumers.
Have you subscribed to our Kendal at Oberlin blog? Sign up today using the provided sidebar on the right side of our blog homepage!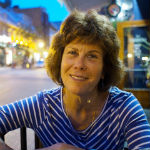 In the past, Molly Kavanaugh frequently wrote about Kendal at Oberlin for the Cleveland Plain Dealer, where she was a reporter for 16 years. Now we are happy to have her writing for the Kendal at Oberlin Community.