Published: February 2, 2022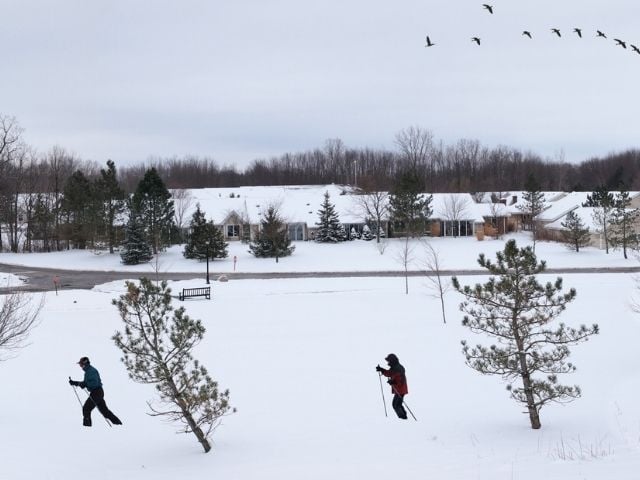 The outdoor temperature can certainly inform how our day unfolds, and often when the air is cold we act as if we have been ordered to stay indoors and dourly pass the time. But what about adopting a "positive winter mindset" like residents of Tromso, Norway, a place where the sun rarely shines in winter.
"People there see the winter as a special time of year full of opportunities for enjoyment and fulfillment, rather than a limiting time of year to dread," writes Kari Leibowitz about a research project that took her to Norway several years ago.
Yes, the Scandinavians embrace winter and we can too.
Dress warm and head outdoors
Our region is full of opportunities to enjoy winter, starting with that big lake in our backyard.
During winter it is often transformed into a frozen tundra dotted with ice fishing shanties. There are plenty of parks that offer walking paths and views of the lake, from Edgewater Park in downtown Cleveland to state parks on either end of the shoreline (Maumee Bay in the west and Geneva in the east). Or just head out your door for a hearty hike or walk in the neighborhood.
Wherever you head, the key component is to dress for the weather, which these days is easy to do as proper winter clothing is easily available.
REI Co-Op, which has helped fueled outdoor adventure for more than 80 years, offers tips for how to dress for winter outings. Here are just a few of them:
Dress in layers – base, middle, outer. "Even if you don't wear all three layers at the outset, it's a good idea to take all layers on every outing. But don't wait to adjust layers: Throw on a shell at the first sign of rain or wind, and remove your insulating jacket the minute you start to sweat. Staying warm and dry is easier than warming up or drying out," REI advises.
Wear headwear that covers your ears, choose mittens for warmer hands and waterproof boots for wet and snowy conditions;
Warming packets, either disposable or rechargeable, can add warmth to gloves and socks;
As for gear consider buying trekking poles, walking sticks, snowshoes or cross-country skis, depending on your favorite type of outing.
However, sometimes a cold day calls for a warm indoor outing, like the delightful Cleveland Botanical Garden. Its 16th annual Orchids Forever show runs through March 13. (FYI – ticketing is timed with limited capacity.)
Or grab a friend for afternoon tea at the Macaron Tea Room in Broadview Heights and Woodmere or Miss Hickory's Tea Room in Strongsville. Enjoying a cup of hot tea along with scones and tea sandwiches is certainly a way to embrace winter.
Make the indoors inviting too
Whether it's homemade soup, apple pie or a favorite family pasta dish, we all have our personal comfort food preferences. Winter is a time to add comfort to the menu, even if it's a simple as a mug of hot chocolate in late afternoon.
What else warms you up? Scented candles or essential oils, (citrus, lavender, patchouli or eucalyptus), smooth jazz or Broadway tunes, red roses or a bouquet of daisies? Experiment with all the senses to add warmth to a cold day.
For many of us, books are our comfort food. British writer Katherine May, who wrote "Wintering: The Power of Rest and Retreat in Difficult Times" offered some strategies for wintering (ice swimming is not for everyone). "Doing these deeply unfashionable things — slowing down, letting your spare time expand, getting enough sleep, resting — is a radical act now, but it is essential," she writes.
She also shared a list of 5 books about wintering that she enjoys:
"Skating to Antarctica" by Jenny Diski
"Black Country" by Liz Berry
"Frost in May" by Antonia White
"Beloved" by Toni Morrison
"Death in Spring" by Merce Rodoreda
Your idea of a winter book, however, might involve tropical islands or gardening. If you want to explore wintering in greater depth consider attending "Wintering Well: Retreating, Reflecting, Returning," a Zoom series run by three local authors.
"About five years ago I was complaining about winter and a mentor said to me are you really going to live the rest of your life complaining about 25 % of every year?" said Kim Langley, one of the presenters. "Ummm... yet another opportunity to recognize how foolish it is to argue with reality. So I decided I would try to make friends with winter and although my gardener's heart will always yearn for spring, I have discovered something truly sacred about taking time to den up, hunker down, and meet winter on its own terms and with an eye to its particular beauties."
Kim will present "Denning Up, Hunkering Down," Feb. 20 and Phyllis Cole-Dai will talk about "Standing Up, Shining Out" March 13. Both talks are 6:30-8:30 p.m. with a suggested donation $15 per talk. Click here to buy tickets.
Learn More About Kendal at Oberlin – A Vibrant Community for Older Adults
---
Are you making plans for your future? Kendal at Oberlin offers an active lifestyle with opportunities for lifelong learning, art and culture.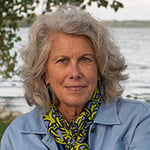 In the past, Molly Kavanaugh frequently wrote about Kendal at Oberlin for the Cleveland Plain Dealer, where she was a reporter for 16 years. Now we are happy to have her writing for the Kendal at Oberlin Community.
About Kendal at Oberlin: Kendal is a nonprofit life plan community serving older adults in northeast Ohio. Located about one mile from Oberlin College and Conservatory, and about a 40 minute drive from downtown Cleveland, Kendal offers a vibrant resident-led lifestyle with access to music, art and lifelong learning.