Published: October 5, 2022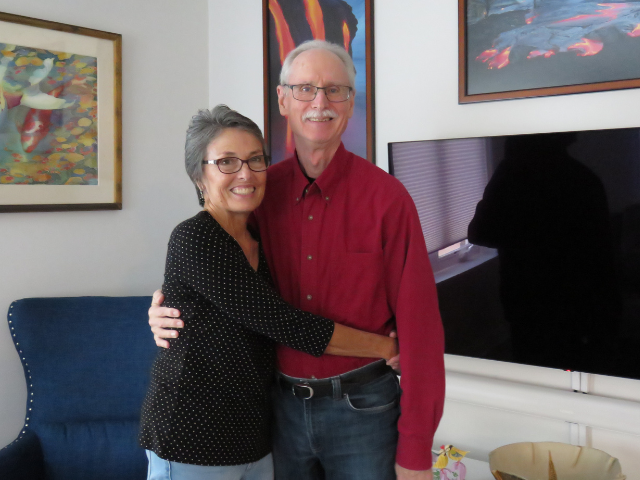 Kendal is home to more than 300 men and women in their 60s and well beyond. They come from near (Oberlin) and far (Hawaii, Canada and elsewhere). The residents share many common values, such as sustainability and lifelong learning, and many have ties to Oberlin College.
But each resident has his or her own unique story, and throughout the year we'll be sharing some of their stories with you.
Today, meet Bobbie Conlan and Steve Ristow.
As Steve Ristow explains: "My connections to Oberlin and Kendal are plentiful. My father, son Greg and I all have Oberlin degrees, and Greg is Oberlin College's Director of Choral Ensembles. Nancy and Alan Gage, who were in the first class of Kendal at Oberlin residents, were my aunt and uncle."
Still when Steve and his wife Bobbie decided to move to Kendal at Oberlin, well let's just say it was a BIG move. The couple were living in Hawaii, Bobbie's birthplace, and had been looking for a life plan community on the island that had the "right vibe." Mission unsuccessful, they came up with a new plan: they would live at Kendal at Oberlin for spring and fall, and in a condo in Kailua for summer and winter.
Six months later, so far so good, they say.
"Kendal is THE – bar none – most welcoming place," Bobbie says.
Adds Steve, with a chuckle, "I bet you've never heard that before."
The appeal of Kendal and Oberlin
Kendal offers a continuum of care, which is important to Bobbie and Steve. For instance, Kendal at Oberlin residents have on-site physical, occupational and speech therapy, licensed home health supports, assisted living, skilled nursing and memory-support housing. They can visit the indoor therapy pool and exercise room for rehab and work with social service staff, creative arts therapists and wellness coaches to regain strength and adapt to physical and mental changes.
As for worries of how to pay, life plan residents such as Kendal men and women have already made financial decisions to ensure they have coordination of services for any future health care needs.
Equally important, Steve says, is Kendal's proximity to a couple of top health care systems in the country.
Living close to his only child, Greg, is another huge bonus for Steve. Plus, father and son share a love and talent for music. Steve is a member of Oberlin College's Musical Union, which has an upcoming performance Oct. 13 at Finney Chapel and a second one Jan. 20 at Carnegie Hall. Greg normally conducts but is on leave this year.
While the couple will be in Hawaii during winter months, getting used to the unpredictable weather in Ohio (i.e. cold and gray days) will take some adjustment for Bobbie. "My thermoset is set at 85 degrees," she says.
Life before moving to Kendal
Bobbie left the island to attend Stanford University, and after graduation embarked on a writing and editing career with Time Life Books in the Virginia area. That's where she met Steve, who was involved in politics and later started a software company to support elected officials. They were married in 2002, and moved to Kailua in 2012.
They wanted to keep a home at Kailua to enjoy the warmer weather, which for Bobbie means being able to canoe regularly. She is also a hula dancer, which she describes as a meaningful storytelling art that is meant to be shared with others.
Who knows, maybe she will introduce hula dance to Kendal, Bobbie says. Dancing is a popular activity at Kendal and residents currently gather weekly for English Country, Line, Square and Rollator dancing.
The couple are in their early to mid 70s and had not planned to move to a retirement community this soon. But when their ideal apartment became available at Kendal they decided the time was right. Years ago Bobbie had worked on a book about aging and remembered one big takeaway – don't wait too long to make the move.
Now that the move is behind them, they are grateful they did.
---
A Guide to Oberlin, Ohio- Dining, Shopping, and Attractions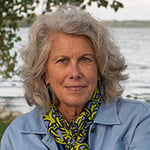 In the past, Molly Kavanaugh frequently wrote about Kendal at Oberlin for the Cleveland Plain Dealer, where she was a reporter for 16 years. Now we are happy to have her writing for the Kendal at Oberlin Community.
About Kendal at Oberlin: Kendal is a nonprofit life plan community serving older adults in northeast Ohio. Located about one mile from Oberlin College and Conservatory, and about a 40 minute drive from downtown Cleveland, Kendal offers a vibrant resident-led lifestyle with access to music, art and lifelong learning.