Published: January 23, 2023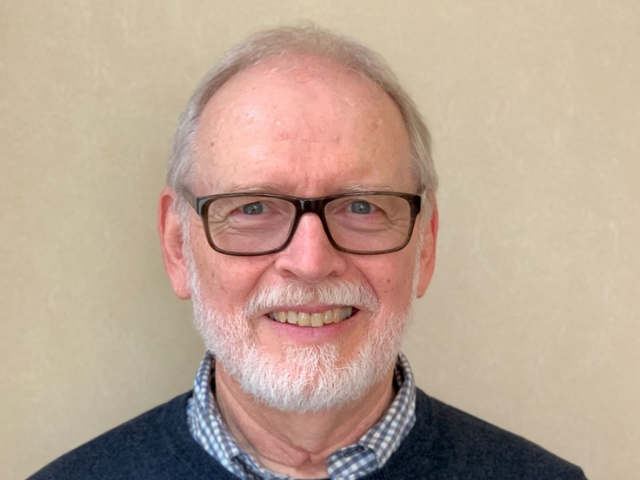 Kendal is home to more than 300 men and women in their 60s and well beyond. They come from near (Oberlin and Cleveland) and far (Hawaii, Canada and elsewhere). The residents share many common values, such as sustainability and lifelong learning, and many have ties to Oberlin College.
But each resident has his or her own unique story, and throughout the year we'll be sharing some of their stories with you.
As a "preacher's kid" and later a preacher himself, Rollin Conway has had a lot of experience dealing with moving vans, downsizing and unfamiliar communities. Still, when he and his wife Anne moved into Kendal on April Fool's Day, 2020 ( AKA the hazy, crazy early days of the pandemic) it was "an adventure we hadn't thought about."
Now, fast forward nearly three years later, Rollin's newest adventure is becoming president of the Kendal at Oberlin Residents Association (KORA). Among other agenda items, the community is embarking on implementing its 2022 board-approved Master Plan for physical facilities and growth over the next ten years, and in the fall will be celebrating its 30-annivesary.
"There's a general feeling of excitement," he says, adding "We're feeling really good about being here."
Rollin's road to Kendal
Throughout his ministerial career with the United Methodist Church, Rollin served 6 parishes in the East Ohio Conference, which meant as the couple moved Anne was able to continue her career with the Cuyahoga County Public Library.
After retirement in 2008 the couple decided to move to a house in Oberlin – their first non-parsonage home - to be closer to their two young grandchildren and enjoy the city's many offerings including Oberlin College concerts. (A second daughter lives in nearby Avon Lake.) Through their involvement at The First Church in Oberlin (UCC), where both of them chair committees, and other local organizations they met Kendal residents, had lunch in the Langston and got to know the life plan community.
It didn't take long for them to realize "Kendal fit the bill" for what they were looking for in a retirement community.
"I'm finding it to be very like a congregation," Rollin says, pointing to the dozens of resident-run committees and the common focus of administration, staff and residents to make Kendal a vibrant and welcoming community.
Last year he and Anne went to LeadingAge's annual meeting in Denver and were impressed by how Kendal at Oberlin stood out from the others. "What the residents accomplish here is unique," he says.
Other interests on his plate
The couple and a handful of other residents have been gathering monthly to discuss topics related to faith. A spinoff of the group was a twelfth night of Christmas celebration on January 6 that was open to the entire community.
During summer months, the Conways are often at their Lakeside cottage or traveling. Their favorite state to visit is Maine and they hope to complete their list of visiting every state – still to see are Delaware, North Dakota, Montana and Nevada.
Even though moving during a pandemic presented additional challenges, the 76-year-old says he's glad they moved to Kendal sooner than later. "We're healthy but moving is still exhausting. I won't want to do this kind of move later in life," he says.
---
Moving to a new home is not an easy task. But it can mean an exciting new beginning.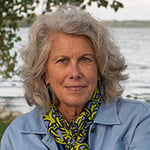 In the past, Molly Kavanaugh frequently wrote about Kendal at Oberlin for the Cleveland Plain Dealer, where she was a reporter for 16 years. Now we are happy to have her writing for the Kendal at Oberlin Community.
About Kendal at Oberlin: Kendal is a nonprofit life plan community serving older adults in northeast Ohio. Located about one mile from Oberlin College and Conservatory, and about a 40 minute drive from downtown Cleveland, Kendal offers a vibrant resident-led lifestyle with access to music, art and lifelong learning.