Published: March 17, 2023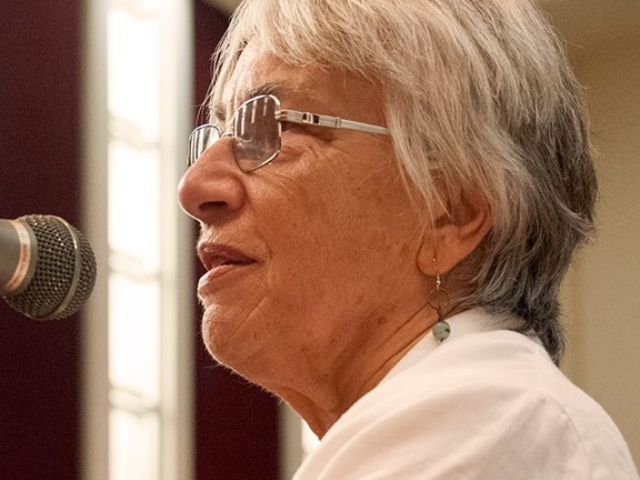 Kendal is home to more than 300 men and women in their 60s and well beyond. They come from near (Oberlin and Cleveland) and far (Hawaii, Canada and elsewhere). The residents share many common values, such as sustainability and lifelong learning, and many have ties to Oberlin College.But each resident has his or her own unique story, and throughout the year we'll be sharing some of their stories with you.
St. Patrick's Day is a special occasion for Dorothy Luciano, and her affection for the holiday has nothing to do with being Irish.
On March 17, 1987 she gathered with four Oberlin residents in Karl Heiser's living room to discuss the need for a local retirement community. The meeting concluded with an unanimous "Let's go for it," followed by a visit to Kendal Communities in Philadelphia that included a conversation with its executive director Lloyd Lewis.
According to the "History of Kendal at Oberlin" Karl asked Lloyd, "What would it take to get you to Oberlin?"
Lloyd's replied, "Get a list of 250 people each willing to put down a refundable deposit of $1,000."
"And as they say, the rest is history," says Dorothy, who moved to Kendal nearly 30 years ago with her husband Joe. In addition, Dorothy's sisters Charlotte Elsner and Helene Aarons live at Kendal and her mother Helen Schwimmer lived at Kendal for 14 years.
The road to Kendal
"Yes, I've lived here longer than anywhere else," Dorothy says.
Dorothy grew up in Birmingham, a suburb of Detroit, went to college at Tufts University in Boston and returned to her native state for graduate school at the University of Michigan.
In 1974 Dorothy and Joe moved to Oberlin so he could pursue a pediatric practice at the Oberlin Clinic, which is now closed. Dorothy, a neurophysiologist and former faculty member at the University of Michigan Medical School, worked on college-level textbooks in physiology.
The couple moved to Kendal a year after its opening, in 1994 right before Thanksgiving Day. Dorothy was on Kendal's first Board of Directors ("we hired Barbara Thomas") and served from 1987 to 1998. She was also involved in planning the indoor swimming pool, which opened in 1996.
Over the years Dorothy volunteered at the Oberlin Public Library, and for many years she was active on the Mercy Hospital Ethics Committee, as a hospice volunteer, and in spiritual care of the dying. She's not big on joining committees (unlike Joe) but is involved with the Environmental Concerns Committee and a member of Senior Stewards Acting For the Environment (SSAFE), which draws members from 10 Kendal retirement communities in eight states.
One thing the Lucianos enjoy is exploring Oberlin and the Greater Cleveland area, often looking for a new restaurant or destination.
As Dorothy says, "I still do a lot of my life outside Kendal."
What she tells prospective residents
"You know how to run your life. You are free to join committees or not. There is a support system here should you ever need it."
In recent years Dorothy needed support at the Stephens Care Center as she recovered from a broken foot and later a hip. Now she's working with a personal fitness trainer. She's also a swimmer.
She also tells people that when it comes to retirement communities "Kendal is very good."
---
Moving to a new home is not an easy task. But it can mean an exciting new beginning.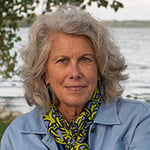 In the past, Molly Kavanaugh frequently wrote about Kendal at Oberlin for the Cleveland Plain Dealer, where she was a reporter for 16 years. Now we are happy to have her writing for the Kendal at Oberlin Community.
About Kendal at Oberlin: Kendal is a nonprofit life plan community serving older adults in northeast Ohio. Located about one mile from Oberlin College and Conservatory, and about a 40 minute drive from downtown Cleveland, Kendal offers a vibrant resident-led lifestyle with access to music, art and lifelong learning.