Published: October 13, 2021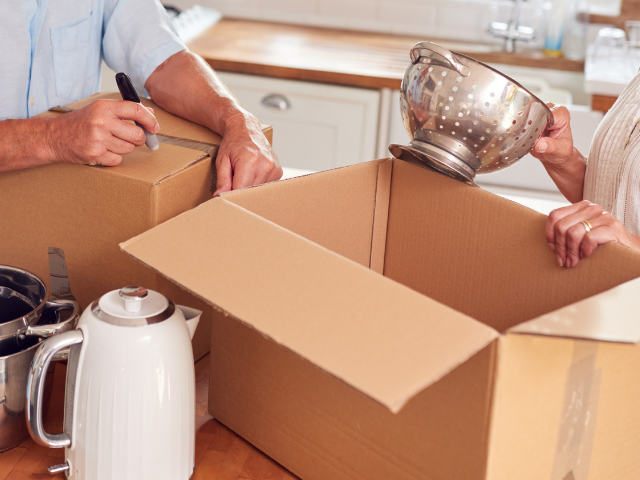 'Tis the season for digging deep and taking stock. Do you have enough pumpkin and red and green-colored placemats with matching napkins?
What about holiday-themed dishes, especially those cute coffee mugs? Are the coats, sweaters, scarfs and hats still in good shape? Ditto for the "witch on a broomstick" door hanger?
If you're like most people, the pile of winter clothes and holiday decorations has outgrown boxes and closets, and includes items that hasn't been worn or used in years. I mean, when was the last time someone drank out of those turkey-decorated mugs or wore that earflap hat?
Call it what you will - fall winterizing or holiday untrimming – but call it quits to holding onto shabby, surplus stuff stuffed into closets and boxes, or as Marie Kondo likes to say, items that no longer spark joy.
Tis the season for downsizing.
Let's start with holiday decorations
As we all know, holiday decorations have gotten out of hand. We start in October with "scary" decorations and coast through the rest of the year hanging assorted gourd, pine, turkey, mistletoe themed decorations, with matching candles, dishes, towels, placements and pillows. Then there's the ornaments, plus all the decorations we have inherited from our family.
"Declutter before you decorate," says Marty Basher, a home organization expert for Modular Closets.
Other ideas from SpareFoot, a storage company that should know a thing or two about decluttering, include:
Get rid of items that are broken, duplicate or haven't been used in several years
Sort by holiday so you can easily identify what is surplus
For decorations in good shape, consider how much time is needed to set up and take down (is the winter village worth it?)
Consolidate wrapping paper and ribbons, discard what's shabby
You'll probably end up with a box (or five) of items that are perfectly usable but no longer serve you. Check with your local school, community center or nursing home to see if they could use holiday decorations.
At Kendal at Oberlin, for instance, you can donate items to its ReSale Shop, which features a special holiday-themed corner every year. Proceeds from the shop benefit the Residents Assistance Fund.
How many coats does one person need?
As we add years, we seem to add coats to our closet. We have our favorite comfy jackets and ones for special occasion (including the 100-year blizzard), and jackets and rain and winter coats of assorted colors, lengths and weights. Some (many) are out-of-date, which is not a problem except we have coats that are more stylish and made of more efficient fabrics that we usually wear instead.
Following Kondo's recommendation to downsize by category, round up all your jackets and coats, including the ones in the attic or emergency road kit. The pile should overwhelm you, especially considering that there is a market for second-hand coats. Ditto for vests, scarves, gloves and warm hats.
Once you whittle down the pile and take away what you're keeping, check with your local church, homeless shelter or emergency assistance agency to find out about coat donation locations or seasonal coat drives. If you can't find one, maybe you could partner with an agency and help launch a coat drive.
Fall is also a good time to…
Take a look around the rest of your house and see what areas are in need of decluttering. Southern Living came up with a list of 10 things to get rid of in the fall including:
Old magazines
Plastic storage containers without a lid
Socks without a match
Half-empty bottles of hair products, makeup, etc.
Cheeky coffee mugs
We hope this blog inspires you to take action so you can reap the benefits of having organized holiday boxes and closets that can breathe.
Road Map to Residency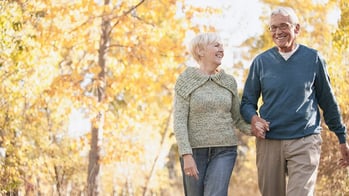 ---
Moving to a new home is not an easy task. But it can mean an exciting new beginning.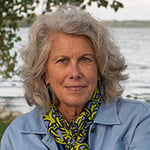 In the past, Molly Kavanaugh frequently wrote about Kendal at Oberlin for the Cleveland Plain Dealer, where she was a reporter for 16 years. Now we are happy to have her writing for the Kendal at Oberlin Community.