Published: September 22, 2022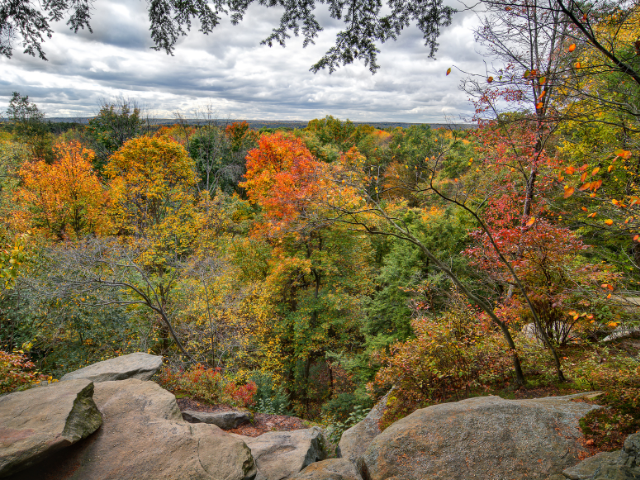 The colors are vivid, the crowds are smaller, the climate is comfortable, and the costs are lower. And the car can get you there.
Yes, we're talking about Fall getaways in the Midwest.
Let's start in our backyard.
Ohio sites for leaf peeping
With a great lake in our backyard, head north to the Lake Erie Coastal Trail for lakeshore foliage. "The more than 290-mile route closely follows the Lake Erie coastline from Conneaut on the east side to downtown Toledo on the west side. The byway mostly follows SR 2 and US 6 but also includes other local and state routes," according to Touring Ohio.
Scenic stops include the Marblehead Lighthouse, Old Woman Creek State Nature Preserve, Vermilion River Reservation, Fairport Harbor Lighthouse and Ashtabula Harbor.
Ashtabula County Covered Bridge Festival is October 8-9 but its 19 bridges (representing five different construction designs) and the surrounding hilly landscape are always open for business. You can download a tour map. Bridge highlights include Smolen-Gulf, the longest covered bridge in the U.S. (613 feet), Liberty Street, the shortest covered bridge in the U.S. open to traffic (18 feet) and Windsor Mills, built in 1867 in a picturesque setting over Phelps Creek.
Ohio is home to just one national park. The Cuyahoga Valley National Park, which spans parts of both Summit and Cuyahoga counties, includes deep forests, rolling hills, open farmland and the winding Cuyahoga River. (By the way, MidwestLiving lists CVNP as one of the 30 best Midwest fall color getaways.)
Brandywine Falls is one of the most popular locations in the park. This 60-foot waterfall is accessed via a partially accessible boardwalk. Beaver Marsh is known for its diverse wildlife and exceptional scenery.
Add small-town charm to the experience by spending the night in Kent, home to Kent State University and many eclectic shops and restaurants along with live music at Kent Stage.
Ohio's 75 state parks, always open and free, offers lots of hiking and overnight options. Its newest lodge opens Nov. 1 and is located at Hocking Hills State Park in scenic Southeastern Ohio, featuring miles of panoramic hiking trails, waterfalls, creeks, rock formations, and caves. If you want to visit the area when leaves are at or near peak check out the state's Fall color map.
Another way to see the colors is to hop aboard the Hocking Valley Scenic Railway in Nelsonville for a 2-hour train ride.
Beyond the Buckeye, more Fall getaways
Here are 3 more Fall destinations on MidwestLiving's must-see list.
Keweenaw Peninsula, Michigan. "The only things crowding Michigan's Keweenaw Peninsula in autumn are miles of coastline, fall color and Lake Superior lore," the magazine says. The Upper Peninsula, north of the Mackinac Bridge, is home to many state parks, museums and the region's largest waterfall – Tahquamenon Falls.
Brown County, Indiana. "Artists were drawn to Brown County a century ago for its rolling hills and natural beauty. Today, an artists' colony still thrives, especially in and near county seat Nashville—a great destination for cool boutiques, artsy finds and cooking with a Southern touch," the magazine writes. Nearby is the college town of Bloomington, home to Indiana University and a vibrant arts and culture community.
Galena, Illinois. The city, named for the precious lead mineral it sits atop, is "movie set-perfect Main Street" with wineries, antique shops and bike trails along the Mississippi River.
Speaking of which, if you're looking for a weeks-long Fall adventure consider exploring all or part of the Great River Road, which follows the Mississippi River for 3,000 miles across 10 states (Minnesota to Louisiana).
"The Great River Road enables travelers to access the stories of America," said Anne Lewis, Mississippi River Parkway Commission Pilot and board chair. "From big cities to small river towns, through historic sites and interpretive centers, the Great River Road holds the history of America, from native people and immigrant communities to river industry and transportation, and from agriculture to river life ecology. This designation gives credence to why so many people choose to experience the Great River Road every year."
Fall is considered the perfect time to drive the Great River Road because of the vibrant colors and fall festivals. Click here to order your free 10-state map.
---
A Guide to Oberlin, Ohio- Dining, Shopping, and Attractions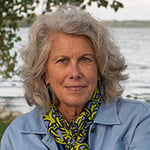 In the past, Molly Kavanaugh frequently wrote about Kendal at Oberlin for the Cleveland Plain Dealer, where she was a reporter for 16 years. Now we are happy to have her writing for the Kendal at Oberlin Community.
About Kendal at Oberlin: Kendal is a nonprofit life plan community serving older adults in northeast Ohio. Located about one mile from Oberlin College and Conservatory, and about a 40 minute drive from downtown Cleveland, Kendal offers a vibrant resident-led lifestyle with access to music, art and lifelong learning.