Published: December 28, 2020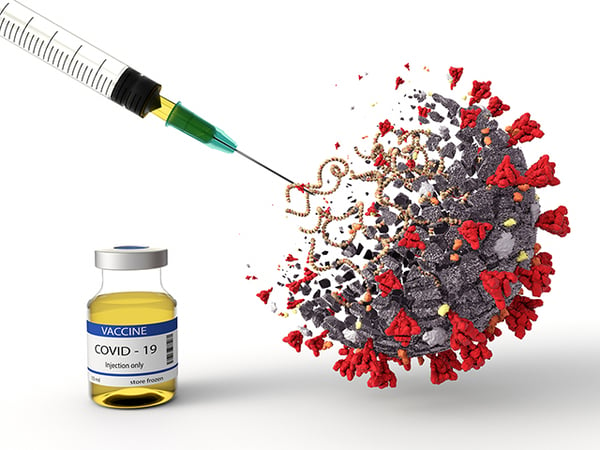 The best holiday present for 2020 comes in two parts, and while most of us will receive it well after Christmas it's a gift that will keep on giving well into the new year.
Yes, the COVID vaccine is here (drumroll, please), with health care workers and other front-line responders and vulnerable citizens, such as nursing home residents, at the head of the line.
Next up? Well, it depends on your age, where you live and other criteria.
Good news for Buckeyes 65 and older. Ohio Gov. Mike DeWine recently announced that the next phase of vaccinations will be available to these older adults, along with Ohioans living with severe congenital, developmental, or early-onset medical disorders and adults working in Ohio's schools.
"Ohioans in the 65 and older category make up just under 87% of COVID deaths. This is a stunning number, and it's critical that we protect our older Ohioans," Governor DeWine said. DeWine couldn't say when this next phase will begin but officials are targeting mid-January to begin scheduling shots.
Here are 5 other FAQ about the vaccine.
How much does the vaccine cost?
"Vaccine doses purchased with U.S. taxpayer dollars will be given to the American people at no cost. However, vaccination providers will be able to charge an administration fee for giving the shot to someone. Vaccine providers can get this fee reimbursed by the patient's public or private insurance company or, for uninsured patients, by the Health Resources and Services Administration's Provider Relief Fund," according to the Centers for Disease Control and Prevention (CDC).
Where can I get a vaccine in Ohio?
"During December, while supply is limited, vaccines will be administered to priority groups at hospitals, congregate care facilities and local health departments. Once the vaccine is more widely available, Ohio plans to administer the vaccine at approximately 350 locations across the state, including independent and large-chain pharmacies, community health centers and emergency medical services," according to AARP.
Will it hurt and what are possible side effects?
"The Pfizer and BioNTech vaccine is delivered as a shot in the arm, like other typical vaccines. The injection won't be any different from ones you've gotten before. Tens of thousands of people have already received the vaccines, and none of them have reported any serious health problems. But some of them have felt short-lived discomfort, including aches and flu-like symptoms that typically last a day. It's possible that people may need to plan to take a day off work or school after the second shot. While these experiences aren't pleasant, they are a good sign: they are the result of your own immune system encountering the vaccine and mounting a potent response that will provide long-lasting immunity," according to The New York Times.
After I get both doses can I stop wearing a mask and keeping socially distant?
"There is not enough information currently available to say if or when CDC will stop recommending that people wear masks and avoid close contact with others to help prevent the spread of the virus that causes COVID-19. While experts learn more about the protection that COVID-19 vaccines provide under real-life conditions, it will be important for everyone to continue using all the tools available to us to help stop this pandemic, like covering your mouth and nose with a mask, washing hands often, and staying at least 6 feet away from others," the CDC said.
Will we shake hands again?
"I'm not. I don't know about you. I said that many, many months ago and the newspapers went wild with it. I'm sure people will get back to shaking hands. I think people will probably become more aware of personal hygiene and protecting yourself. That doesn't mean nobody will shake hands again, nor does it mean everybody will go back to the way we did it again. Probably somewhere in between. Some people will be reluctant to shake hands. Some people will be washing hands a whole lot more than they ever did, even when COVID-19 is no longer around," Dr. Anthony S. Fauci said.
Here are direct links for the sources we used, and to help you find more credible information about the COVID-19 vaccine:
If you have questions about the vaccine related to a specific health condition, please contact your primary care provider for assistance.
About Kendal at Oberlin: Kendal is a nonprofit life plan community serving older adults in northeast Ohio. Located about one mile from Oberlin College and Conservatory, and about a 40 minute drive from downtown Cleveland, Kendal offers a vibrant resident-led lifestyle with access to music, art and lifelong learning.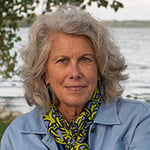 In the past, Molly Kavanaugh frequently wrote about Kendal at Oberlin for the Cleveland Plain Dealer, where she was a reporter for 16 years. Now we are happy to have her writing for the Kendal at Oberlin Community.