Published: March 31, 2020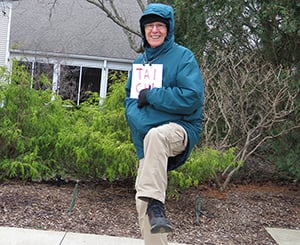 The benefits of meditation, tai chi and other mindful activities are many and varied. According to Mayo Clinic:
"Meditation can give you a sense of calm, peace and balance that can benefit both your emotional well-being and your overall health. Meditation might also be useful if you have a medical condition, especially one that may be worsened by stress."
Equally important in these stressful "stay at home" times, you can practice meditation and other mindful moments at home, no need to shop for props.
What is Meditation?
"Straightforward and simple (but not easy), meditation is essentially training our attention so that we can be more aware – not only of our own inner workings but also of what's happening around us in the here and now. Once we see clearly what's going on in the moment, we can then choose whether and how to act on what we're seeing," writes Sharon Salzberg, author of "Real Happiness: The Power of Meditation."
Like many practices, there is no one way to meditate. Some people enjoy sitting on a cushion or chair, following the rhythm of their breath, repeating a mantra or listening to a guided mediation. Others find that walking slowly or sipping tea serves as a bridge to mindfulness.
Sharon, co-founder of the Insight Meditation Society in Barre, Massachusetts, has put together COVID-19 Resources that starts with a 3-point survival guide:
"Breathe;
We Feel What We Feel;
Stay Connected."
Sharon includes a 20-minute recording to guide you in a loving kindness meditation, which is done by silently repeating certain phrases that express kind wishes for yourself:
May I Be Safe
May I Be Happy
May I Be Healthy
May I Live with Ease
Then for others (friends and enemies, known and unknown):
May You Be Safe
May You Be Happy
May You Be Healthy
May You Live with Ease.
Another timely resource is a video by Jon Kabat-Zinn entitled "Mindfulness, Healing, and Wisdom in a Time of COVID-19." The 90-minute video includes a talk, meditation and Q&A (viewed live by more than 20,000 when Jon live-streamed this recording March 25.)
Jon is Professor of Medicine emeritus at the University of Massachusetts Medical School, where he founded its world-renowned Mindfulness-Based Stress Reduction Clinic (in 1979), and the Center for Mindfulness in Medicine, Health Care, and Society (in 1995), and author of two best-selling books: "Full Catastrophe Living: Using the Wisdom of Your Body and Mind to Face Stress, Pain and Illness" and "Wherever You Go, There You Are: Mindfulness Meditation in Everyday Life."
What about a Walking Meditation?
One activity still available to us is walking, whether indoors or out (while maintaining 6 feet of social distancing), and we are being encouraged to move our body, which is another way to relieve stress.
Vietnamese Buddhist monk Thich Nhat Hanh explains mindful walking this way and includes a poem for our practice:
"To walk in this way, we have to notice each step. Each step made in mindfulness can bring us back to the here and the now. Go slowly. Mindfulness lights our way. We don't rush. With each breath we may take just one step. We may have run all our life, but now we don't have to run anymore. This is the time to stop running. To be grounded in the earth is to feel its solidity with each step and know that we are right where we are supposed to be.
I take refuge in Mother Earth.
Every breath, every step
manifests our love.
Every breath brings happiness.
Every step brings happiness.
I see the whole cosmos in the earth."
You might want to experience this practice while walking on a labyrinth, a meandering path that leads to the center. There are thousands of labyrinths open to the public, some in parks, others inside retreat centers and churches. To find one near you visit the World-Wide Labyrinth Locator, but check before heading out that it is open during COVID-19 shutdown.
Time for Tai Chi Too
Kendal Wellness Coordinator Jill Tvaroha practices Tai Chi daily and teaches classes at Kendal.
"The exercise helps improve balance and flexibility, strengthens the core, reduces stress and creates mindfulness. It has benefits for people with arthritis, back pain and osteoporosis and is being incorporated into many corporate health and wellness programs, and is now attracting millennials," she says.
To help us practice this flowing movement practice at home, the Tai Chi Foundation is offering a series of free "Spring Tunings" with intriguing names such as "growing bamboo vision walk" and "stalking the fox."
Calm, Proactive Preparedness
Kendal Community Updates
---
Information for residents, family members, staff and friends about Kendal at Oberlin's actions to keep residents safe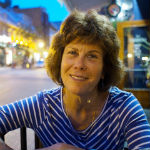 In the past, Molly Kavanaugh frequently wrote about Kendal at Oberlin for the Cleveland Plain Dealer, where she was a reporter for 16 years. Now we are happy to have her writing for the Kendal at Oberlin Community.