Published: October 30, 2020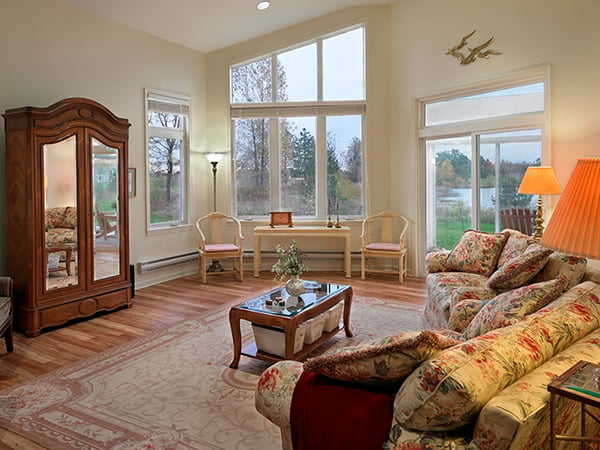 Many of us shed stuff because we have to. The house we are moving to is smaller with no basement or attic for overflow boxes or bins. Or we need to make room for a new or old family member who arrives, temporarily or for the long haul.

Whatever the reason, we mainly downsize and declutter because of physical space issues. But what about the emotional benefits that "less is more" can bring? No better time than a looming winter mainly sheltering-at-home to answer that question with these 4 benefits.
1.
Less Stress and Anxiety
"A cluttered home wreaks havoc on the mind, over-whelming our already overloaded brains with too much sensory information. This can cause irritableness, increase stress levels and even make you feel ashamed or embarrassed about your home, when guests come around. When you home is cluttered, your mind can become cluttered too. Not to mention the stress caused by being unable to locate something amongst the piles and piles of things you own," according to Smart Storage.
Think about a typical day. How much time do you spend looking for a favorite book, blouse or kitchen gadget? You know it's somewhere in that bookcase, bedroom closet or kitchen drawer but it's buried among books, clothes and gadgets you never use. So, you either spend way too much time looking for it or just replace it, which of course adds to the problem – and your stress and anxiety.
"Clutter makes it more difficult to relax, both physically and mentally. Clutter constantly signals to our brains that our work is never done. Clutter makes us anxious because we're never sure what it's going to take to get through to the bottom of the pile," writes psychologist Sherrie Bourg Carter in Psychology Today.
2. Discovery of Lost Treasures
Sure, many of our boxes and bins are full of junk, but there are also some real gems in there. Did you even remember that holiday silk scarf from an aunt or the stuffed animal from your son's childhood?
Using and displaying items you cherish can evoke memories and bring joy. Or maybe you come across a vintage photograph or piece of pottery that a relative or friend would enjoy, especially after you share a story about the item.
After time we forget what we stashed away. Approach the excavation like an archaeologist: dig deep, shift through the stuff, toss the debris and display the treasures. And an added bonus – you can discard items that evoke bad memories, such as that disastrous vacation or boyfriend.
3. More living space
Getting rid of that chair or table you never use or emptying discarded boxes and bins can create more space to do the things you enjoy. Maybe you practice yoga or meditate, play an instrument or paint but always have to move furniture and boxes before you can settle in. Just think how nice it would be to have a dedicated space for a pleasant pastime.
4. A Sense of Calm
These are challenging times we are living in, and while we can do our part by wearing masks and following other safety guidelines, we can't tranquilize the pandemic. But we can take steps to bring a sense of calm into our house, which today is also our workplace, school, entertainment center, church, virtual party room and exercise center.
Scented candles, warm lights and soothing music can bring calm, but there are other ways to soften the space around you.
"Let things comfortably breathe," advise the women of the popular Netflix series The Home Edit, meaning don't fill every space on a shelf, counter, table and closet with stuff. We know about the power of "white space" in a photograph or printed page, well white or blank space in our living space is powerful too.
Imagine looking into your closet and being able to effortlessly find and pull out a sweater or relaxing in your living room opposite a table with only a vase of silk flowers. Giving your possessions room to breathe will help you breathe comfortably too.
The Do's and Don'ts of Downsizing Guide
---
Are you ready to organize your living space? Is it time to Downsize and DeclutterYour Belongings? Our guide can help!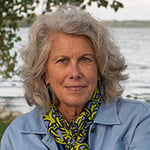 In the past, Molly Kavanaugh frequently wrote about Kendal at Oberlin for the Cleveland Plain Dealer, where she was a reporter for 16 years. Now we are happy to have her writing for the Kendal at Oberlin Community.