Published: July 23, 2020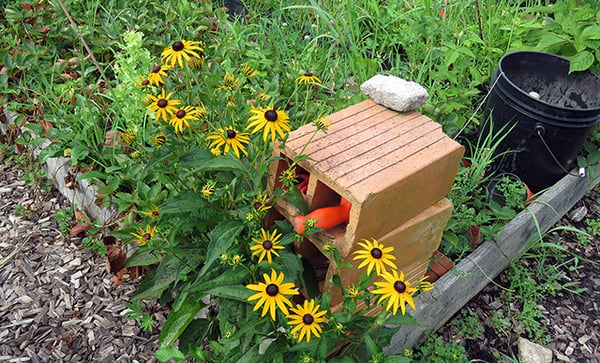 Weeds and poison ivy. Insects and annoying critters. Heat and drought. Ask about "gardening BC" (Before Covid) and that's what many of us would have said.
But this summer, many of us have embraced gardening as our all-round ally.
Gardening takes us outside of our house and our heads. Pulling weeds and watering can be relaxing. Freshly cut flowers and herbs brighten our table and our mood. Our body (instead of our head) aches and in a good way. Plants demand regular attention and TIME is in big supply.
Rutgers University professor Joel Flagler teaches horticultural therapy, a discipline using plants and gardening to improve the mental and physical health of people with special needs. It makes sense that there are a lot of newbie gardeners in 2020, he says.
"There are certain, very stabilizing forces in gardening that can ground us when we are feeling shaky, uncertain, terrified really. It's these predictable outcomes, predictable rhythms of the garden that are very comforting right now," he told MarketWatch reporter Andrew Keshner.
Millions of Americans, though, didn't need a pandemic to appreciate the joys and benefits of gardening. They've been gardening for years.
Gardening by the Numbers
According to the 2019 National Gardening Survey 38% of 18-34 year-olds planned to spend more on lawn and garden activities in 2019, compared to the overall average of 29%. (Millennial gardeners are also very interesting in growing legal cannabis).
According to the National Gardening Association (NGA), 35 percent of households in the US grow food either at home or in a community garden, up 200 percent since 2008.
About 40% of baby boomers report gardening as a leisure pursuit, according to MarketResearch.com. Many continue to garden as they downsize and move to smaller homes, including life plan communities.
Kendal's Community Garden
The community garden, currently comprised of 34 plots, has been part of Kendal since its first summer in 1994. While many residents cultivate smaller gardens around their cottages, the community garden gives other residents an opportunity to dig deeper.
The $10 annual fee comes with lots of perks, explains manager Bill Washburn. The 12 x12 plots are fenced in to keep critters at bay, a rototiller along with wheelbarrows, trowels and assorted tools are stored in a nearby shed and water is plentiful.
"We have three outlets for hoses and one for drinking so the gardens stay hydrated and so does the gardener," he says.
Many residents grow flowers for their cottage and also to share for flower arrangements in Kendal's public spaces. Residents like to share surplus vegetables too.
"Earlier this week I put 10 cucumbers on the front desk and they disappeared fairly quickly," Bill says.
This summer demand for plot rentals has been high – only two plots remain idle. One new resident was a mallard who made a nest in a patch of daffodils. When the time was right, a resident opened the gate so mom and her 11 ducklings could head to one of the ponds.
Benefits Go Beyond Fresh Veggies and Flowers
In a time when we're looking for socially distance outdoor activities, gardening rocks.
But consider gardening even after we crush COVID-19.
Here are 5 benefits, according to AARP:
moderate exposure to sunlight helps older adults achieve adequate serum vitamin D levels (don't forget sunscreen and sunglasses);
physical activity, particularly gardening, could reduce the incidence of dementia in future years, according to a 2006 study;
another study found that gardening improves moods better than other hobbies;.
gardening is a great aerobic exercise – and you might not even realize you're "exercising;"
and gardening, especially community gardening, can help ease isolation and loneliness.
It's not too late to join the 2020 gardening movement. The first frost in the midwest is not until late October so you can still plant lettuce, peas, cucumbers and other crops for a fall harvest.
Would you like to learn more about Kendal at Oberlin?
---
For an introduction to our vibrant life plan community, download our brochure.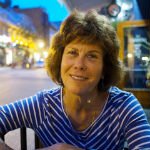 In the past, Molly Kavanaugh frequently wrote about Kendal at Oberlin for the Cleveland Plain Dealer, where she was a reporter for 16 years. Now we are happy to have her writing for the Kendal at Oberlin Community.