Published: March 29, 2021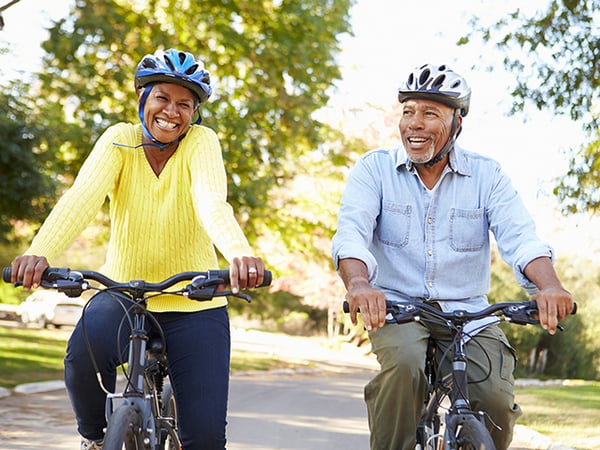 Many of us were already avid walkers before COVID. But during the past year, we practically adopted the United States Postal Service's motto and walked in snow, rain, heat and gloom of night.
Now longer, warmer and more "normal" days are returning so maybe it's time to step up your outdoor exercise and head in a new direction.
Go for a Hike
Northeast Ohio is home to many parks, including a national one – Cuyahoga Valley National Park - that are ideal for day hikes, from easy to strenuous and through wooded terrain and along streams. Before you hit the trail, be sure to show your feet some TLC.
"No one ever loved a pair of ill-fitting boots. The difference between blisters and bliss is taking the time to get a great fit," says REI, adding "you have a dizzying array of choices, from ultralight trail shoes to mountaineering boots."
REI, a national outdoor chain with a location in Beachwood, not only sells hiking books but offers "expert advice" buying guides on a myriad of topics related to hiking, biking and other physical activities.
Joining a hiking club, such as the 100-year-old Cleveland Hiking Club, is a great way to explore the area with experienced hikers. You don't have to join the club to hike with them, in fact you must complete six club hikes as a visitor within one year to be eligible to join. And you won't have trouble finding a hike that suits your ability and interest – hikes range from 3-mile leisure to 10-mile or longer off-trail hikes.
Or you can join Lorain County Metro Parks "hiking stick program" – you earn a hiking stick after completing 10 hikes in 6 parks between April 1 to June 30. Looking for a fun intergenerational outing? This one fits the bill.
Take a Bike Ride
If you need to buy a bike, you might still have to wait for delivery so don't procrastinate. Thankfully, though, many of us have a bike sitting in the garage that just needs a tune-up and a rider.
Biking shoes, clothes and accessories are all the rage but the only item you really need along with a bike is a bike helmet.
According to the Cleveland Clinic, "Each year in the United States, about 800 bicyclists are killed and another 500,000 end up in hospital emergency rooms. About 2/3 of the deaths and 1/3 of the injuries involve the head and face. Wearing a helmet can reduce the risk of head injury to bicyclists by as much as 85 percent."
Biking on streets and roads can be tricky, which is why area cyclists love the North Coast Inland Trail that will eventually extend 105 miles from Lorain to Toledo when complete. (The trail runs through Oberlin.) For more adventurous bikers there's the Ohio to Erie Trail, a scenic 326-mile trail primarily on rail trails and canal paths that links the Ohio River to Lake Erie.
Walking Faster = Running
Like hiking, a good pair of shoes is key, according to Fleet Feet, a running retailer with stores throughout the country, including four in the Cleveland area:
"It may sound dramatic, but a comfortable pair of running shoes often means the difference between enjoying a run enough to build a healthy habit or calling it quits altogether. Get fit for a pair of comfortable running shoes and socks."
You can find lots of training programs and beginner guides online, with stretching exercises to warm-up and cool-down. There are also apps, like 5K Runner and 10K Runner that take you off the couch and pace you through a multiple week run-walk program that ends with you completing a prescribed distance.
You may or may not experience a brief relaxing state of euphoria called "runner's high," but you're likely to experience other common health benefits, including less anxiety and depression and improved focus and mobility.
With running or any new physical activity, be sure to first talk to your doctor about health concerns, especially if you haven't been physically active lately.
Learn More About Kendal at Oberlin – A Vibrant Life Plan Community for Older Adults
---
Are you making plans for your future? Kendal at Oberlin offers an active lifestyle with opportunities for lifelong learning, art and culture.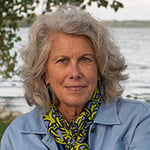 In the past, Molly Kavanaugh frequently wrote about Kendal at Oberlin for the Cleveland Plain Dealer, where she was a reporter for 16 years. Now we are happy to have her writing for the Kendal at Oberlin Community.
About Kendal at Oberlin: Kendal is a nonprofit life plan community serving older adults in northeast Ohio. Located about one mile from Oberlin College and Conservatory, and about a 40 minute drive from downtown Cleveland, Kendal offers a vibrant resident-led lifestyle with access to music, art and lifelong learning.