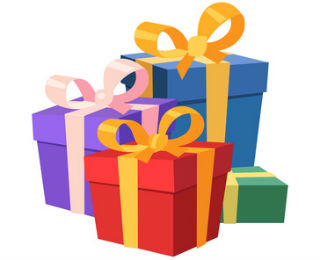 Written By: Molly Kavanaugh
My four favorite older adults are now deceased, but when gift-giving season comes around I still smile remembering those perfect gifts I once found for them:
For my mother-in-law, a personalized sweatshirt embroidered with names and caricatures of her 12 grandchildren;

A silly, old man doll singing "don't you wish your grandpa was hot like me" for my father-in-law;

A box of chocolates from Brummer's in Vermilion for my dad, with the understanding that he did not have to share;

And driving my mom in Cincinnati to Atlanta to visit a cherished friend since she could not make the drive herself.
Four very different gifts, but each cherished because they reflected individual personalities and preferences.
Before you head to the computer or shopping mall, spend some valuable time thinking about the older adults on your list, maybe even enlisting the help of family and friends. What are their interests and hobbies? What do they value and find humorous? What do they enjoy doing at home or away from home, and what things could they use some help doing?
Now you're ready to shop.
A Year-Round Gift
More than 80 years ago Harry & David began selling pears by mail and eventually popularized the "fruit of the month club." Now there are monthly clubs of every variety, from neckties to teddy bears, tea to wine, bacon to sirloin. You can even create your own Variety Club.
Just think of a food or drink, hobby or activity your loved one enjoys and do an Internet search to see if there is a monthly club. You might be surprised. Many of the clubs offer more economical short-term commitments, such as a 3-month gift.
A subscription to a favorite magazine or newspaper is often appreciated, or membership in a book of the month club.
Consider buying a monthly service, such as house cleaning, lawn care, or pet grooming.
A Homemade Gift
Whenever I was at a loss of what to buy my mom, I knew a homemade peach pie would hit the spot. So even if you once delivered a batch of your prized cookies or a jar of jam made from local fruit, you can do it again.
Maybe your talents lie elsewhere. If you sew, knit, carve wood, make stained glass, paint or – fill in the blank – think of what you could make that would appeal to the person on your list.
On a more personal level, think about writing a letter or composing a poem expressing your sentiments and recalling fond (and funny) memories. Or find a calligrapher to turn your words into a work of art.
You can gather old photographs and make a personalized calendar, digital picture frame, video or book.
A Trip Gift
Your older family member or friend might appreciate sharing a meal with you at a favorite (or popular but unfamiliar) restaurant or attending a play or musical. How about spending a spa day together, or an evening at the casino?
Sometimes, as in my mom's case, the transportation was the main gift, but for other adults it might be the experience of doing something with you that is new or returning to a fondly remembered place.
A Gift Card
Like monthly gift clubs, you can buy a gift card for just about anything these days, and purchase them at countless locations, including online. Dependin g on the needs and preferences of the older adult, you can buy a practical card, such as one for groceries or gas, or a more pleasurable one, such as a massage or movie.
Since you did your homework before shopping, you have a pretty good idea of what type of gift card will appeal to an older friend or family member.
And keep a running and updated gift-giving idea list, so by this time next year you'll be well on your way.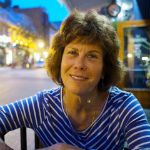 Written By: Molly Kavanaugh