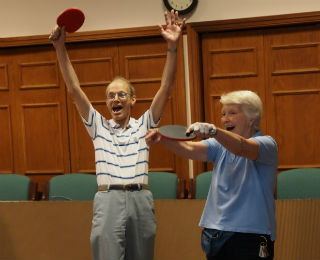 Written By: Molly Kavanaugh
"Don't buy me a present. I don't want anything," she explains.
"I have everything I need. Save your money," he urges.
Most of us have at least one person like this in our life and on our holiday shopping list. They are our parents, a favorite relative or friend, someone we care about and want to shower with a gift.
So this year be creative and curious, and make it your mission to find something they just don't know they need or want.
Fuel their Passion
If a dog or cat is their best buddy, pamper the four-legged creature with a monogrammed bed from LL Bean, a personalized bowl, a framed photograph or other non-practical item.
Grandparents love photographs of their grandchildren, so think of novel ways to share the photos – on a coffee mug, T-shirt, ornament, book, video, calendar, mouse pad and a slew of other items. They also love to spend time with their loved ones, so plan an intergenerational trip for next summer.
For hikers, bicyclists and other outdoor enthusiasts visit REI, where you can easily shop by activity. The outdoor adventure company also sponsors classes, outings and events all over the country.
Speaking of Classes
More than once you've heard your mother say she always thought it would be fun to make jewelry or learn how to do yoga, but she has never gotten around to doing it. So why don't you sign her up?
Or maybe give a gift certificate to the local Lifelong Learning Institute, which offers a variety of classes for men and women over 50.
There are lots of non-classes experiences you can give too, like a hot air balloon ride, whitewater rafting excursion and more.
Give Yourself
Sharing your time, skills and expertise may be the perfect gift.
Think technology – instructions in operating a new camera or setting up a website. Think home chores – spring cleaning (indoor or outdoor).
Think about their needs – running errands, organizing tax files.
Think about their wants – a trip back to the old neighborhood, a visit with an out-of-town relative.
Once you get thinking, the list really is endless.
A Helpful Gadget
Sometimes older adults might think they have everything they need or want, but they are not familiar with a gadget that could make their life easier or more enjoyable.
Like an automatic vacuum cleaner or a massage cushion. The Senior List suggests a towel warmer and big address book. For lots of gadget ideas visit Brookstone and Sharper Image.
Help Others
For $30 you can provide a family in Haiti with honeybees, which will help them earn money by selling honey and beeswax. For $50 you can buy a biogas stove that will help impoverished families be able to cook with methane instead of depleting firewood.
Heifer International sponsors these and many other projects to end world hunger and poverty, and promotes it as a meaningful gift to honor someone.
You can start a campaign on Charity: Water in honor of someone, and set a fundraising goal with the message:
"Many of us have no idea what it's like to be thirsty. We have plenty of water to drink -- even the water in our toilets is clean!
I started this fundraising campaign to help Charity: Water build these types of projects around the world, and I'm looking for anyone who can help me."
Or you can make a symbolic adoption donation to World Wildlife Fund to protect animal species and their habitat.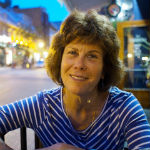 Written By: Molly Kavanaugh