Published: January 5, 2022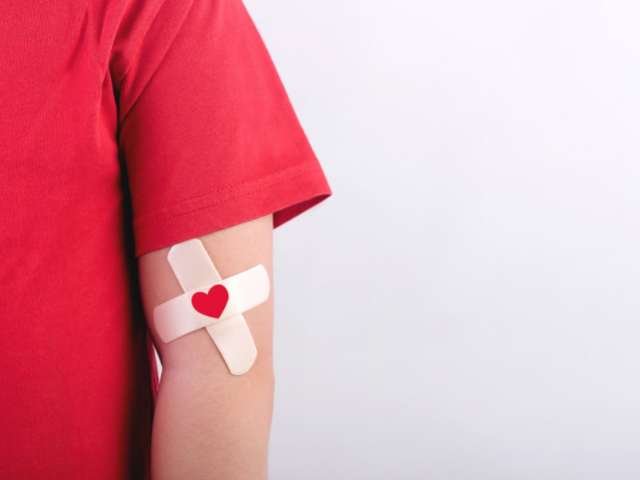 Many of us like to ring out the old year by giving financial donations to our favorite charities. But giving should be a year-round activity and there's lots of ways to give that don't involve money. Like blood.
Cleveland and cities across the country are facing a blood shortage, in part because the pandemic has kept many regular donors away. But the pandemic has not lessened the demand. According to the American Red Cross:
Every 2 seconds someone in the U.S. needs blood and or platelets.
Less than 38 percent of the population is eligible to give blood or platelets.
One donation can potentially save up to three lives.
According to the American Cancer Society, more than 1.8 million people are expected to be diagnosed with cancer in 2020. Many of them will need blood, sometimes daily, during chemotherapy.
Giving blood is safe, even during a pandemic, says the Red Cross.
"We understand that people have concerns right now about all aspects of public health, but want to stress that donating blood is a safe process and people should not hesitate to give. Most blood drives are not considered mass gatherings as these are controlled events with trained staff and appropriate safety measures to protect donors and recipients." (The Red Cross requires all staff and donors at blood drives and blood donation centers to wear a face mask regardless of their vaccination status.)
And donating is easy: Just enter your zip code to find a nearby blood drive. If you donate during January you will be eligible to win two tickets to next month's Super Bowl LVI in Los Angeles or the Big Game at Home package.
Other non-monetary ways to give
Big Brothers Big Sisters of Lorain County currently has more than 50 children on their waiting list for a Big Brother or Big Sister. Research shows that children matched with a Big Brother or Big Sister are more confident, are more likely to steer clear of drugs and other risky behaviors, do better in school and are more likely to go on to college.
Her are three ways you can help:
Become a Virtual Big, where you meet virtually with your Little 3 – 5 hours per month on your schedules, work on fun online activities together, and help them as they navigate the challenges of the school year and beyond.
Become a Community-Based Big, where you meet with your Little in-person in the community after school or on weekends. (All parties must sign a COVID19-related health and safety waiver that requires strict adherence to social distancing, mask-wearing and other CDC, state and local guidelines.)
Become a School-based Big. This option for volunteer Bigs to provide mentoring services during school lunch periods, during after school programs, or during the school day as part of a special interest group or workforce development program is limited due to the pandemic and is mainly down virtually via Zoom.
The cold winter months are a good time to get rid of extra coats and other warm clothes and donate to homeless shelters, Goodwill and other charities. Call your local community organization and ask about their current needs.
For instance, Oberlin Community Services accepts unopened food items and toiletries. Lorain County Habitat for Humanity ReStore accepts cabinets, plumbing fixtures and other building supplies, furniture, appliances and housewares. (You can schedule a pickup for larger items.) Contact your local library for its book sale schedule.
Giving is good for you too
Many of us feel good when we help others, and there are healthy reasons why that might be so, according to the Cleveland Clinic.
"Studies show that giving can actually boost your physical and mental health. From volunteering at a soup kitchen to committing to raise money for a specific charity – health benefits associated with giving can include:
Lower blood pressure.

Increased self-esteem.

Less depression.

Lower stress levels.

Longer life.

Greater happiness and satisfaction."
Learn More About Kendal at Oberlin – A Vibrant Community for Older Adults
---
Are you making plans for your future? Kendal at Oberlin offers an active lifestyle with opportunities for lifelong learning, art and culture.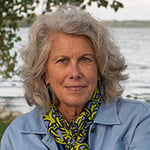 In the past, Molly Kavanaugh frequently wrote about Kendal at Oberlin for the Cleveland Plain Dealer, where she was a reporter for 16 years. Now we are happy to have her writing for the Kendal at Oberlin Community.
About Kendal at Oberlin: Kendal is a nonprofit life plan community serving older adults in northeast Ohio. Located about one mile from Oberlin College and Conservatory, and about a 40 minute drive from downtown Cleveland, Kendal offers a vibrant resident-led lifestyle with access to music, art and lifelong learning.