Published: May 7, 2020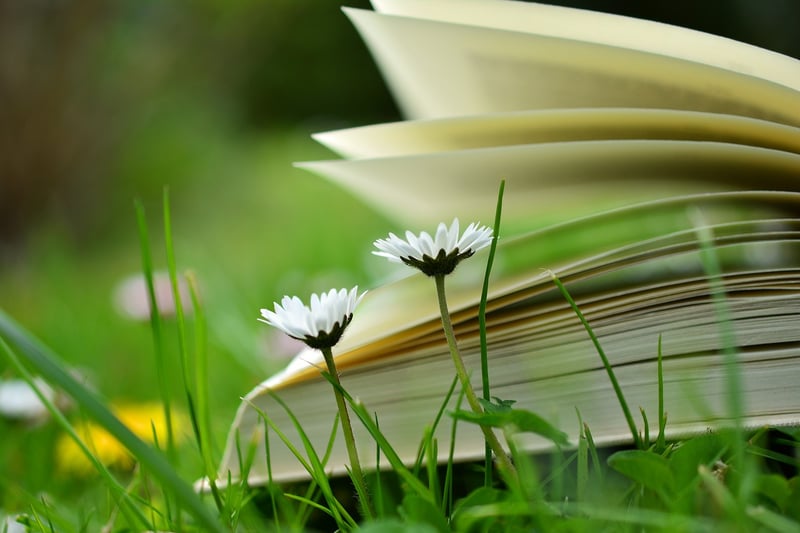 Today we lament: "So many books, so much time" but what do we feel like reading while riding out COVID-19?
If you're the kind of traveler who likes to have a book in your bag about bears while hiking in Alaska's Denali National Park consider picking up Lawrence Wright's "The End of October."
He won a Pulitzer Prize for nonfiction, but his latest book released last month is a "fictional tale about a mysterious virus that starts in Asia, sweeps across continents, cripples the health care system, wrecks the economy, and kills people worldwide," according to NPR's All Things Considered.
"I knew from talking to all these medical experts that something like this was going to happen," Wright tells Mary Louise Kelly. "They all knew it. They just didn't know when."
Other popular pandemic-related reading includes "The Road" by Cormac McCarthy and "The Plague" by Albert Camus.
Ok, you're not that "bear book in bag" traveler. Novelist and book store owner Ann Patchett recommends a young adult fiction book about a china rabbit.
She writes in The New York Times, "That night I read 'The Miraculous Journey of Edward Tulane,' and, well, it changed my life. I couldn't remember when I had read such a perfect novel. I didn't care what age it was written for. The book defied categorization. I felt as if I had just stepped through a magic portal, and all I had to do to pass through was believe that I wasn't too big to fit. This beautiful world had been available to me all along but I had never bothered to pick up the keys to the kingdom."
Since time is so vast, this might be the time to tackle a series or reread a favorite one, like J.K. Rowling's 7-book Harry Potter series or J.R.R. Tolkien's "Lord of the Rings."
What about the Neopolitan Novels by Elena Ferrante? The four books span 60 years in the life of two women in a Naples, Italy neighborhood. If you like the writing of Ferrante (a pseudonymous Italian novelist), look for the English translation of her new novel "The Lying Life of Adults" in September.
Poetry is "having a moment" amid the pandemic, according to Vanity Fair. Some of the popularity surrounds particular poems, such as Ross Gay's "Sorrow is Not My Name."
Here is a list of "poems for connection" from Copper Canyon Press that might introduce you you to new poets and their books.
"So few books?"
Books are heavy and take up space so if you have downsized and moved to a smaller home you likely carted boxes of books to your library. Who would have thought you'd be stuck in your house without access to free books?
Of course, you can buy books online but that can get costly and then there's the space issue.
Here are 3 suggestions:
If you've been wanting to buy an electronic reading device or read eBooks on your computer or smartphone, a whole world of books is still at your fingertip. Libraries may be physically closed, but their digital catalog is open 24/7 and many of them offer limited chat and phone assistance to help you install reading apps and get you going with digital reading.
If you're an avid reader you probably have friends who like to read too. See if you can find a friend who would like to safely swap a bag of books. This is a good way to expand your horizons too. Maybe your friend is into historical novels or science fiction. No time like the present to explore.
There are now 100,000 Little Free Library boxes in the world and likely a couple of them are near you. The concept is simple – you leave a book and/or take a book. Following CDC guidelines, the folks at Little Free Library encourage stewards to clean and disinfect high-touch areas and to suspend service in hotspot communities.
Let us know what and how you are reading.

In the past, Molly Kavanaugh frequently wrote about Kendal at Oberlin for the Cleveland Plain Dealer, where she was a reporter for 16 years. Now we are happy to have her writing for the Kendal at Oberlin Community.