Published: September 25, 2020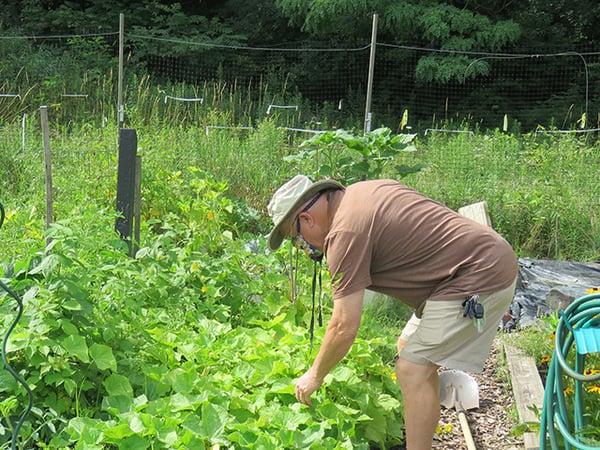 Avid gardeners are working double time in 2020. Not only are they busy weeding, watering, and harvesting their blooms and veggies, but they've been engaged with newbie gardeners near and far who have just discovered the joy of gardening and are looking for tips and answers.
For example, in Solon, Iowa, Paul Deaton, a gardener of three decades, has heard from people who want to know how to protect their plants from rabbits and deer, or how to plant and raise new crops.
In McComb, Miss., Gay Austin, president of National Garden Clubs, an organization comprised of 5,000 clubs across the country, has heard it too. One woman asked Austin how to cultivate the herb garden at the house she just purchased," writes Andrew Keshner for MarketWatch.
Turns out a pandemic is good for gardening. Many people have extra free time, outdoor activities are safe, healthy and comforting, and growing your own food gives you an extra dose of security.
Now is harvest time, which has created more questions from gardeners on how to preserve and share food safely.
Let's start with the most common questions these days – "do you have any extra canning jars?"
A New Shortage on the Shelves
"Jar lids - probably no. 1. No. 2 is probably jars. And then from there on, you can go to pickling spices to pectin - even vinegar, the 5% that you need for safe pickling," says Marlene Geiger of Iowa State University's extension service.
Jars can be reused, but not lids that have a sealing compound that only reliably works once to deter botulism. (Just what we need with a pandemic underway.)
If you haven't found a generous gardener or other outlet for canning supplies, you might want to turn to freezing.
The Ohio State University Extension has put together videos, fact sheets and guides on all sorts of topics related to safe food preservation.
For instance, most vegetables can be frozen, such as corn, squash and tomatoes (but not lettuce and onions), and all you need are freezer bags or rigid containers that are moisture-proof, vapor-proof and designed for freezing.
"Freezing is a simple, easy and convenient way to preserve vegetables. The process takes little time, but the cost of a freezer and the utility costs make it one of the more expensive ways to preserve food. The freezing process preserves nutrients and provides a fresher flavor than canning or drying foods," according to the OSU Extension.
(Before you invest in a freezer, ask your gardener friends who are well-stocked with canning supplies if they have extra room in the freezer.)
Also, many fruits and vegetables can be dried, OSU Extension explains.
"Dried foods are tasty, nutritious, lightweight, easy to prepare and easy to store and use. The energy input is less than what is needed to freeze or can, and the storage space is minimal compared with that needed for canning jars and freezer containers."
(FYI – a dehydrator is recommended.)
How About Sharing Nature's Bounty
Neighbors, family and friends appreciate your overflow, but so would food insecure families.
According to AmpleHarvest.org:
One out of six Americans is food insecure, meaning they don't know from where their next meal will come. No matter where you live, there are people in your community that are experiencing hunger. Food pantries help fill in the gaps but are continuously lacking in healthy, fresh produce to offer. Luckily, you can help alleviate this issue in your own neighborhood!
As home gardeners, you are already doing a wonderful thing when you grow your own food. You know that it is good for you, your family, and the environment. By donating any extra food you've grown, you can improve the health of your community as well.
Click here to find a food pantry near you that accepts surplus produce from home gardeners.
Even if you have no extra produce to share, food rescue organizations need your help. Become a volunteer "gleaner" and help gather and distribute surplus food from restaurants, grocery stores and farm fields. Locally, Oberlin Community Services has volunteer opportunities and nationally, the Society of St. Andrew can put you in touch with a local farmer willing to donate excess produce.
September is Hunger Action Month, so take a step to help end hunger in your community.
Would You Like More Helpful Information from Kendal at Oberlin?
---
The Kendal Connection e-newsletter is sent twice per month and includes:
Helpful articles on active living, life-long learning and health tips

Trends in the active older adult community

The latest news and events happening at Kendal at Oberlin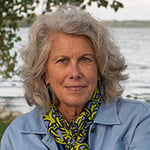 In the past, Molly Kavanaugh frequently wrote about Kendal at Oberlin for the Cleveland Plain Dealer, where she was a reporter for 16 years. Now we are happy to have her writing for the Kendal at Oberlin Community.