Written By: Becca Pettry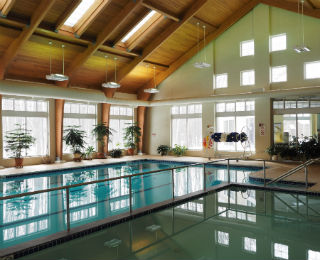 Aquatic therapy is performed in the water with the goal of rehabilitating patients following an injury, surgery, or even to assist with the management of a chronic illness.
Aquatic rehabilitation programs are beneficial in the management and treatment of patients with musculoskeletal pain and disease, stroke, amputations, and even total or partial joint replacements. Yet, this form of therapy remains extremely underused. Dating back to the earliest of times, water has been used for healing and rehabilitation. From hot springs and mineral pools to state of the art isokinetic aquatic therapy centers, it's time for you to dive into treatment!
It's All About Bouyancy
Buoyancy is the leading benefit of aquatic therapy. Buoyancy is when the body is immersing; the water becomes displaced, creating the force of buoyancy. This force is what makes the body feel lighter and offloads the pressure from the immersed joints. This factor is crucial to aquatic therapy because the buoyancy may allow for therapy to begin faster following a surgery due to the decreased weight bearing.
Due to buoyancy, patients that have struggled with a traditional physical therapy regimen can often make progress with aquatic therapy.
Aquatic therapy also has positive psychological effects in addition to the beneficial physiological aspects. Being in the water helps to reduce the stress of the patient because they are feeling less impact and pain, in turn, they are able to focus on their session and make more progress towards healing and accomplishing their personal therapy goals. Another benefit of being in the water is relaxation and peace of mind. Because the patient is in the pool with their therapist, the fear of falling is dramatically reduced. This also has positive impacts on the outcome of their therapy sessions. Less worrying means more focus on healing!
Click here to learn more about our outpatient therapy services
Sources:
http://helenhayeshospital.org/the-benefits-of-aquatic-therapy/
http://www.mccc.edu/~behrensb/documents/Aquatictherapy

Written By: Becca Pettry