Published: March 22, 2022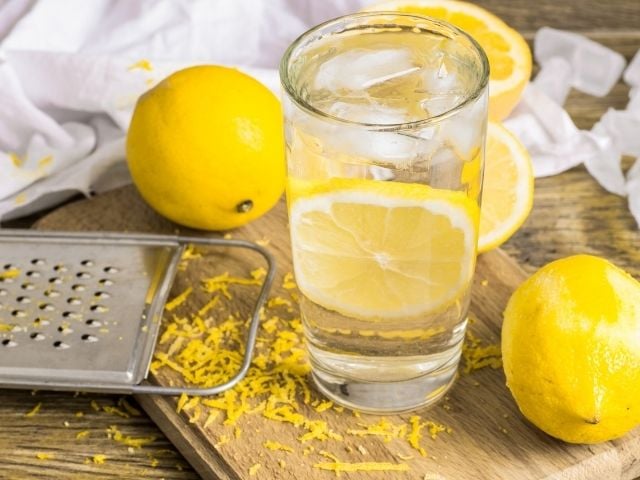 When it comes to a healthy drink, let's start with the most basic and abundant liquid on earth – water. Most of us are aware of the need to drink water daily to stay healthy and avoid dehydration, but how much depends on many factors, including health, lifestyle and age.
Yes, it's true that older adults are more at risk for dehydration for 3 main reasons, according to the National Council on Aging:
Appetite and thirst tend to diminish with age. This means that even when your body is craving fluids, you might not be aware of it—and you may drink less than you need to stay healthy.

Older adults experience body composition changes over time that leave them with less water in their bodies to start with.

Older adults are more likely to take medications that increase dehydration risk.
If straight water is too bland to your liking, look for creative ways to jazz up the taste. Crush some lemon or lime slices, fresh mint, strawberries, watermelon, orange, ginger, cucumber or raspberries and add them to your water for a refreshing infusion of flavor. Or pick up a favorite non-sugar flavored water at your store.
"Water provides everything the body needs—pure H2O—to restore fluids lost through metabolism, breathing, sweating, and the removal of waste. It's the perfect beverage for quenching thirst and re-hydrating your system," according to the Harvard T.H. Chan School of Public Health.
Best Health Drinks for Senior Citizens
Tea
Start with tea! The tea aisle is packed full these days. No wonder, given its health benefits.
"There doesn't seem to be a downside to tea," says American Dietetic Association spokeswoman Katherine Tallmadge, MA, RD, LD. "I think it's a great alternative to coffee drinking. First, tea has less caffeine. It's pretty well established that the compounds in tea—their flavonoids—are good for the heart and may reduce cancer."
Green tea has been studied extensively, and its antioxidants may help reduce growth of some cancers, prevent clogging of the arteries and reduce risks of stroke and neurological disorders, according to WebMD.
Juice
Overall, fruit juices contain large quantities of sugar and calories, but are good in small amounts. Healthy fruit juice choices include pomegranate, cranberry, acai berry, red grape and prune. You can easily lighten up your fruit juice by adding a few ounces of juice to regular seltzer water or pouring a few splashes over a glass of ice.
You can also reach for vegetable juice or a fruit-and-vegetable juice blend for a nutritious drink with less sugar. Be cautious and check the sodium content on veggie juices, as some can be high in salt.
Milk
Milk can offer significant nutritional value, but it also has more calories than other alternative drinks. Low-fat milk, almond milk and soymilk offer substantial amounts of calcium, protein and other nutrients good for bone and muscle health, which is extremely important for older adults. If you're looking for a lower-calorie drink, unsweetened almond milk can have as few as 30 calories in eight ounces.
Take a look at the non-dairy options on your grocery shelf. Along with milks made from a variety of nuts and seeds, soon you'll be able to buy potato milk, according to a recent article in The New York Times.
"I don't think there is an end in sight for dairy alternative innovation — or at least not anytime soon," said Sydney Olson, a food and drink analyst for Mintel, an international market research firm.
Bottom Line: Hydration = Health
We need a certain amount of water and other fluids daily to stay healthy.
Even mild dehydration can cause an array of uncomfortable and debilitating symptoms. Early dehydration symptoms, according to the National Council on Aging, include:
Dark-colored urine, urinating less frequently

Fatigue, or feeling weak

Irritability

Dizziness

Headaches

Muscle cramps in arms or legs

Dry mouth

Confusion, decreased cognitive function
Confusion and fatigue that may result from dehydration can also lead to falls and injury. The best way to prevent dehydration: drink more water throughout the day.
But how much? The general rule is to drink water daily that is equal to one-third of your body weight (for example, 40 ounces if you weigh 120 pounds), but that may vary for older adults. "It's best to talk to your doctor to determine how much water you should be drinking daily," the national aging council advises.
Learn More About Kendal at Oberlin – A Vibrant Community for Older Adults
---
Are you making plans for your future? Kendal at Oberlin offers an active lifestyle with opportunities for lifelong learning, art and culture.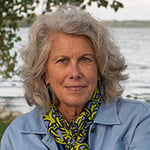 In the past, Molly Kavanaugh frequently wrote about Kendal at Oberlin for the Cleveland Plain Dealer, where she was a reporter for 16 years. Now we are happy to have her writing for the Kendal at Oberlin Community.
Kendal at Oberlin is a nonprofit life plan community serving older adults in northeast Ohio. Located about one mile from Oberlin College and Conservatory and about 40 minutes from downtown Cleveland, Kendal offers a vibrant resident-led lifestyle with access to music, art and lifelong learning. Stay connected to our community! Subscribe to the Kendal Connection.