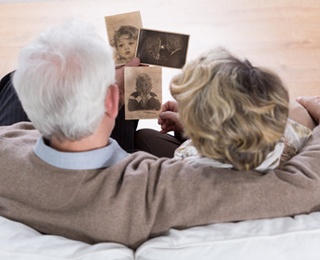 My mother did it and so did my grandmother.
Spring cleaning was a time to flip the mattress, dust in concealed corners, squirt off metal window blinds, box up the "good" winter clothes and toss outgrown articles and out-of-use household items into donation bags.
The days leading up to this annual event were filled with both dread and anticipation, the latter because we all knew when it was over we would breathe a little easier – literally and figuratively.
So it's spring, and while the tradition doesn't necessarily command the same respect, the psychological and physical benefits are still true today.
So let's get started.
A Time Saver
Have you wasted a half -hour looking for sandals and shorts, or watched your spouse or children do so? We all have, because sorting through closets and drawers jammed full of clothes we no longer like, fit into or otherwise wear takes times. Ditto for dishes, books, linens, important papers and the like.
Getting rid of unneeded items takes time, but once done, it will save you time. When you look in your closet you'll be able to find what you are looking for in less time. And putting away things will be easier too, because the bottom drawer is where the shorts go.
Of course, it's important to maintain this clutter-free environment if you want to continue to save time and minimize stress.
Speaking of Stress
"Clutter has psychological costs," according to GetOrganizedWizard.
Clutter can make us cranky and embarrassed, cause fights with family members and discourage us from welcoming friends to our house.
"Without clutter, there's that much less in your life to wind you up. You wake up, look around, and simply feel… calmer," the wizard writes.
And we all know the benefits of feeling calm and relaxed. Our blood pressure and risk of stroke is lower. According to Huffington Post:
A 2007 University of Cambridge study found that people who coped the best with stressful life events had a 24 percent lower risk of stroke. It may be partly due to the fact that people who handle stress well often are healthy in other ways, like exercising regularly and not smoking.
A 2011 study examined the specific effects of work-related stress, and found that among middle- and upper-class men, psychological stress caused about 10 percent of strokes.
Calmness also improves the quality of our sleep, along with sharpening our memory and focus. We tend to eat healthier, avoiding binge eating and junk foods. We feel happier.
Other Joyful Moments
One unexpected joy in downsizing is finding tucked away and forgotten treasures. The oval glass bowl with a dainty silver rim is so much prettier to hold makeup than a plastic box container. Same goes for pottery and other assorted dishes that have a multitude of uses.
Sweaters and scarves, jewelry and hats, embroidered linens and knitted afghans. Maybe you put some of these belongings aside for special occasions, but forget to pull them out when the occasion arises. So why not use them on a regular, even daily basis, and brighten your surroundings – and your spirits?
Another joyful benefit of downsizing is giving one of your possessions to someone else, whether a stranger or friend, who really wants or needs the item. You know, my junk, your treasure, and giving is a gift in itself.
Selling your unwanted item can also bring a bit of joy, and today you have lots of opportunities to do so. Along with garage sales, consignment shops and scrap metal dealers, you can also sell items on Internet sites such as CraigsList, Ebay and LetGo.
A Final Word from Two Minimalists
Five years ago Joshua Fields Milburn and Ryan Nicodemus, both 30, chucked their corporate jobs and most of their belongings in search of happiness.
"There was a gaping void, and working 70–80 hours a week just to buy more stuff didn't fill the void: it only brought more debt, stress, anxiety, fear, loneliness, guilt, overwhelm, and depression," they write on their web site.
Today the men live in Montana, where they are pursuing a life of writing, building relationships, mentoring and other passions. Their documentary, "Minimalism: A Documentary about the Important Things" debuts this month.
"What is minimalism? If we had to sum it up in a single sentence, we would say, Minimalism is a tool to rid yourself of life's excess in favor of focusing on what's important—so you can find happiness, fulfillment, and freedom," they write.
"By incorporating minimalism into our lives, we've finally been able to find lasting happiness—and that's what we're all looking for, isn't it? We all want to be happy. Minimalists search for happiness not through things, but through life itself; thus, it's up to you to determine what is necessary and what is superfluous in your life."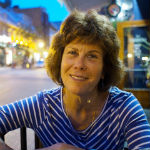 Molly Kavanaugh frequently wrote about Kendal at Oberlin for the Cleveland Plain Dealer, where she was a reporter for 16 years.